Description
The largest-selling young women's magazine, Cosmopolitan is famous for its upbeat style, focus on the young career woman and candid discussion of contemporary male/female relationships. It's the magazine for millions of fun, fearless females who want to be the best they can be in every area of their lives. Every issue has everything you need to be the most fabulous, sexy you! Spice up your love life — and your whole life — with Cosmopolitan!
Looking to spice up your life and be the best version of yourself? Look no further than Cosmopolitan Magazine, the largest-selling young women's magazine. With its upbeat style and focus on the young career woman, Cosmopolitan is dedicated to helping you navigate contemporary male/female relationships and be fearless in every area of your life. Whether you're looking to revitalize your love life or gain insights into fashion, beauty, health, and fitness, Cosmopolitan has got you covered. Don't miss out on this special introductory offer to subscribe now for only $15.00 per year!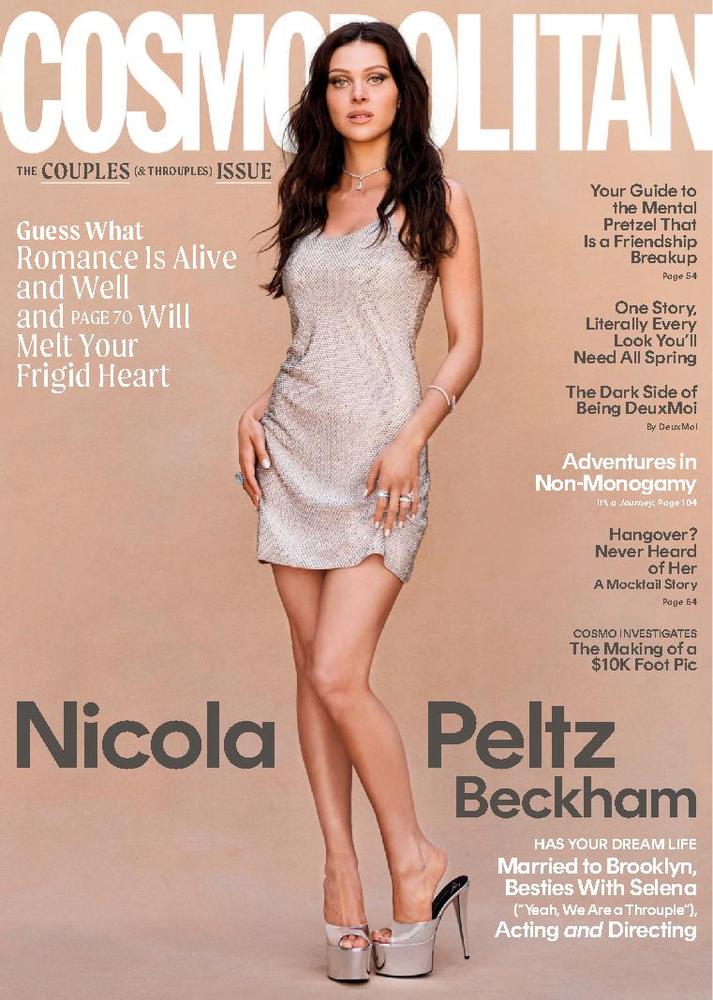 Subscribe Now For Only $15.00 Per Year!
If you're looking for a magazine that caters to the fun, fearless, and fabulous woman that you are, then look no further than Cosmopolitan Magazine! With its exclusive content and features, Cosmo is the ultimate guide to living your best life. And the best part? You can subscribe now for only $15.00 per year! That's a fantastic deal for a whole year of inspiration, entertainment, and empowerment. Don't miss out on this special offer – subscribe to Cosmo today!
Subscription Benefits
When you subscribe to Cosmopolitan Magazine, you gain access to a whole range of benefits that will enhance your reading experience and keep you coming back for more. Here are just a few of the perks you can expect with your subscription:
Access to all issues for one year
With your subscription, you'll have unlimited access to all of Cosmo's issues for an entire year. Stay up-to-date with the latest trends, relationship advice, and hot topics that Cosmo covers every month.
Special introductory offer
As a new subscriber, you'll receive a special introductory offer that allows you to enjoy Cosmo at a discounted price. Take advantage of this offer and get a taste of what Cosmo has to offer.
Exclusive content and features
Subscribers get access to exclusive content and features that are not available to non-subscribers. From in-depth interviews with celebrities to behind-the-scenes peeks into the fashion and beauty world, you'll get the inside scoop that others can only dream of.
Print or email a gift card
Looking for the perfect gift for a friend or loved one? With your Cosmo subscription, you have the option to print or email a gift card, making it easier than ever to share the Cosmo experience with others. Spread the love and give the gift of Cosmo!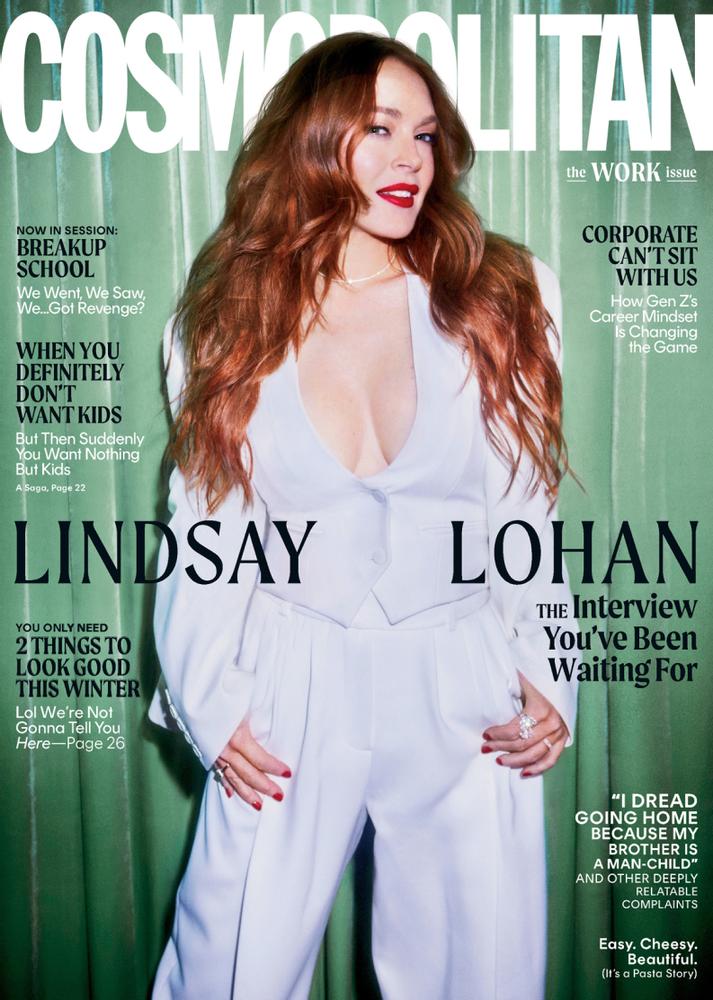 Categories
Cosmopolitan Magazine covers a wide range of topics that cater to the diverse interests of its readers. Here are the categories you can expect to find within the pages of Cosmo:
Astrology
Get insights into your horoscope, discover your compatibility with others, and learn how the stars can influence your life.
Celebrities & Gossip
Stay up-to-date with the latest celebrity news, gossip, and exclusive interviews. Find out what your favorite stars are up to and get an inside look into their lives.
Dating & Relationships
Whether you're single, in a relationship, or navigating the world of online dating, Cosmo has got you covered. Get expert advice on dating, love, and maintaining healthy relationships.
Entertainment
From movies to music to TV shows, Cosmo keeps you in the loop with all things entertainment. Discover the latest releases, get recommendations, and dive into the world of pop culture.
Entertainment & Media
Explore the world of entertainment and media with Cosmo. From behind-the-scenes looks at your favorite TV shows to interviews with industry insiders, Cosmo gives you an insider's perspective.
Fashion & Beauty
Cosmo is known for its fashion and beauty coverage. Stay on top of the latest trends, get styling tips, and learn how to enhance your natural beauty with Cosmo's expert advice.
Hairstyle
Transform your look with Cosmo's hairstyle section. Discover new cuts, styles, and techniques to keep your hair looking fresh and fabulous.
Health & Fitness
Take care of your body and mind with Cosmo's health and fitness articles. From workouts to wellness tips, Cosmo helps you live a healthy and balanced lifestyle.
Pop
Immerse yourself in the world of pop culture with Cosmo's pop section. From music to movies to celebrity news, Cosmo has all the latest pop culture updates.
Women's
Cosmo celebrates women and their achievements. Find inspiring stories, empowering content, and articles that aim to uplift and support women.
About Cosmopolitan Magazine
Cosmopolitan Magazine is the largest-selling young women's magazine in the world. It has been a trusted source of inspiration and entertainment for millions of women for decades. Here's what sets Cosmo apart:
Focus on the young career woman
Cosmo caters specifically to the young career woman who is ambitious, confident, and driven. It understands the unique challenges and aspirations of this demographic and provides content that speaks directly to them.
Candid discussion of contemporary relationships
One of the things that sets Cosmo apart is its candid and open discussion of contemporary relationships. From dating advice to sex tips, Cosmo isn't afraid to tackle the topics that many others shy away from.
Spice up your love life
Speaking of relationships, Cosmo knows how to spice up your love life. With articles that delve into intimacy, communication, and self-confidence, Cosmo's goal is to help you have a fulfilling and exciting love life.
Empowering content for fun, fearless females
Cosmo is all about empowering women to be their best selves. Through its content, it encourages women to embrace their unique qualities, pursue their dreams, and take risks. It's the magazine for fun, fearless females everywhere.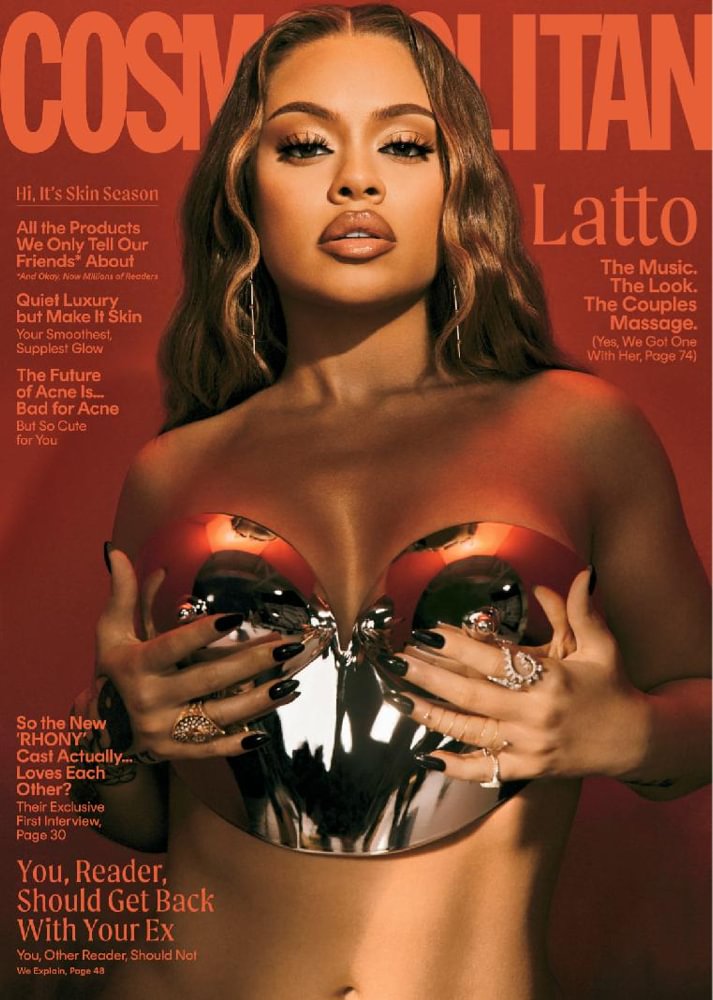 Top Sellers
While there are many magazines out there catering to various interests, only a few can rival Cosmo in terms of popularity and readership. Here are some of the top sellers in the magazine industry:
Elle
Harper's Bazaar
J-14
People
National Enquirer
Globe
National Examiner
Closer
How to Subscribe
Subscribing to Cosmopolitan Magazine is quick and easy. Here's a step-by-step guide on how to get your hands on the magazine that celebrates you:
Visit the website
Head over to the Cosmopolitan Magazine website to begin your subscription journey. The website is user-friendly and easy to navigate, ensuring a seamless experience.
Choose the subscription plan
Select the subscription plan that best suits your needs. Whether you want a one-year subscription or prefer to receive Cosmo quarterly, there are options available to cater to your preferences.
Fill out the necessary details
Provide the necessary details for your subscription, such as your name, address, and payment information. Rest assured that your information will be kept secure and confidential.
Make the payment
Complete your subscription by making the payment. Cosmo offers various payment methods to ensure a convenient and hassle-free transaction.
Subscription Renewal
When your subscription period is coming to an end, Cosmo has made it easy for you to renew and continue enjoying all the benefits of being a subscriber. Here's what you need to know about subscription renewal:
Regular subscription price
Upon renewal, your subscription will be charged at the regular subscription price. This ensures that you can continue accessing all the exclusive content and features that Cosmo has to offer.
Renewal orders only
Please note that renewal orders are only available for existing subscribers. If you are a new subscriber, you will need to go through the initial subscription process before being eligible for renewal.
Continued access to exclusive content
By renewing your subscription, you ensure that you will have continued access to all the exclusive content and features that Cosmo provides. Don't miss out on the latest trends, advice, and inspiration – renew your subscription today!
Customer Service
Cosmo is committed to providing excellent customer service and support to its subscribers. If you have any questions, need assistance, or have inquiries about your subscription, here's how you can reach out:
Toll-free customer service number
Cosmo has a toll-free customer service number that you can call for any assistance you may need. The dedicated customer service team is ready to help and provide solutions to any concerns you may have.
Contact for assistance or inquiries
If you prefer to reach out via email or have a non-urgent inquiry, Cosmo also provides a contact form on their website where you can submit your questions or concerns. Rest assured that the team will respond promptly and address your needs.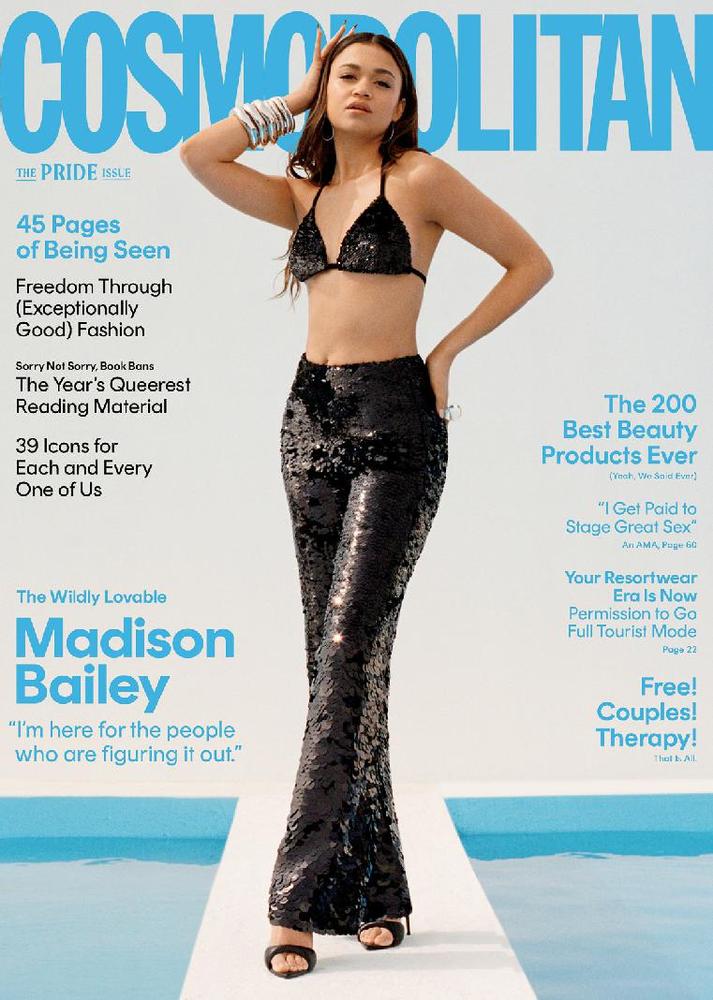 Money Back Guarantee
Cosmo wants to ensure that its subscribers are satisfied with their reading experience. That's why they offer a money-back guarantee for unsatisfied subscribers. Here's what you need to know:
Refund policy for unsatisfied subscribers
If, for any reason, you are unsatisfied with your subscription to Cosmo, you can request a refund within a specified period. Cosmo wants to make sure that you are happy with your purchase and will do what it takes to ensure your satisfaction.
Guaranteed satisfaction or money back
With the money-back guarantee, you can subscribe to Cosmo with confidence, knowing that your satisfaction is guaranteed. If Cosmo doesn't meet your expectations, you can rest easy knowing that you won't be out of pocket.
FAQs
To address common questions and provide clarity on pricing and features, Cosmo has compiled a list of frequently asked questions. Here's a preview of what you can expect to find:
Common questions and answers about subscriptions
Get answers to common questions about subscribing to Cosmopolitan Magazine. From how to sign up to what to do if you need to change your address, the FAQ section has got you covered.
Clarifications on pricing and features
If you're unclear about the pricing or features included in your subscription, the FAQ section is the place to go. Find out exactly what you're getting and how much you're paying to make an informed decision.
In conclusion, subscribing to Cosmopolitan Magazine is the ultimate way to stay in the know, be inspired, and empower yourself as a fun, fearless female. With its wide range of categories, exclusive content, and commitment to the young career woman, Cosmo truly has it all. Don't miss out on this amazing offer – subscribe today and join millions of fabulous women who are living their best lives with Cosmo!
More at: Cosmopolitan Magazine