Description
Buddhadharma: The Practitioner's Quarterly is the in-depth, practice-oriented journal for everyone with a serious interest in Buddhism. It's the one place you'll find in-depth teachings from all the Buddhist traditions, presented in a way that applies directly to your practice. No matter what Buddhist path you follow, the magazine offers you relevant and helpful teachings in every issue.
Looking to deepen your practice of Buddhism? Look no further than BUDDHADHARMA: THE PRACTITIONER'S QUARTERLY. This in-depth, practice-oriented journal offers teachings from various Buddhist traditions, all tailored towards enhancing your own spiritual journey. No matter your path, this magazine provides relevant and insightful teachings in every issue. With a limited time offer of just $4.99 per issue or $19.95 per year, you can subscribe risk-free and save 47% off the cover price. Don't miss this opportunity to delve into the world of Buddhism and enhance your spiritual growth.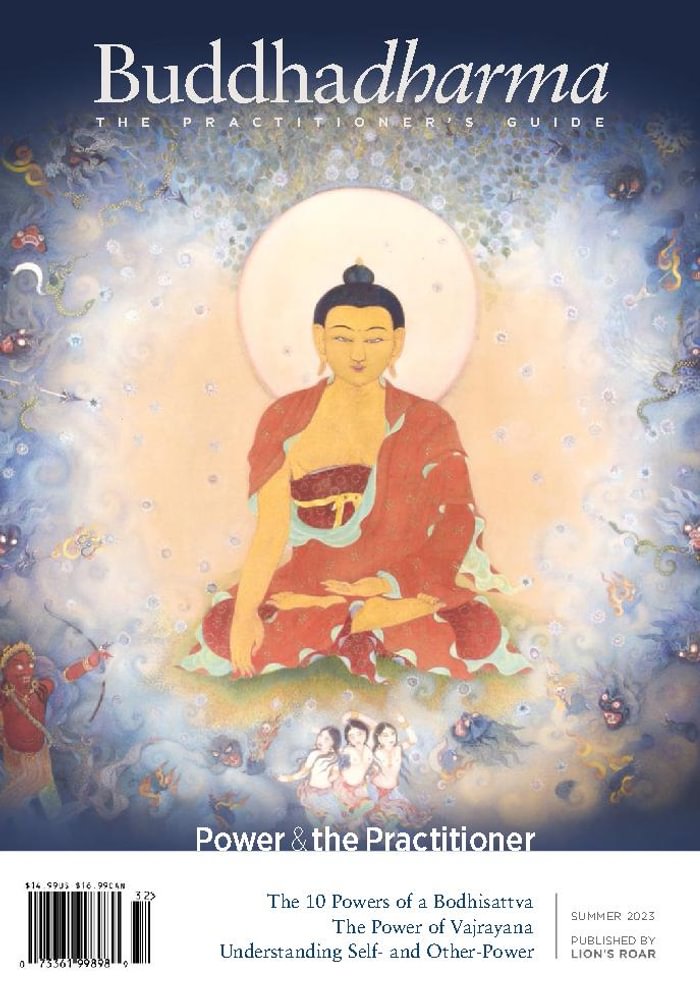 About BUDDHADHARMA Magazine
BUDDHADHARMA Magazine, also known as The Practitioner's Quarterly, is a comprehensive and practice-oriented journal for individuals with a serious interest in Buddhism. It serves as a go-to resource for in-depth teachings from various Buddhist traditions, providing readers with practical applications and insights directly relevant to their personal practice. Regardless of the specific Buddhist path one follows, BUDDHADHARMA Magazine offers valuable and helpful teachings in every issue.
Subscription Offers
Risk-Free Subscription
Subscribe to BUDDHADHARMA Magazine risk-free and experience the wealth of knowledge it provides. Immerse yourself in the teachings and practices of Buddhism without any commitment. We are confident that once you explore our magazine, you'll be captivated by the depth and applicability of the content.
Online Special
Take advantage of our online special subscription offer and pay just $4.99 per issue. This incredible offer allows you to save 47% off the cover price! Alternatively, opt for an annual subscription at just $19.95 per year. By subscribing, you'll have access to four issues of BUDDHADHARMA Magazine, each packed with valuable teachings and insights to enhance and deepen your Buddhist practice.
Subscription Frequency
BUDDHADHARMA Magazine is a quarterly publication, meaning you can expect to receive a new issue every three months. This frequency ensures that you stay up to date with the latest teachings and practices from the world of Buddhism.
Cover Price
The cover price of BUDDHADHARMA Magazine is $38.00. However, by subscribing to our magazine, you can enjoy significant savings and access the magazine's content at a fraction of the cost. Don't miss out on the opportunity to delve into the teachings of Buddhism at an affordable price.
Magazine Content
In-Depth Teachings
BUDDHADHARMA Magazine is renowned for its in-depth teachings that explore various aspects of Buddhism. Each issue contains articles, essays, and interviews that provide a comprehensive understanding of Buddhist principles, practices, and philosophies. Whether you are a beginner or an experienced practitioner, these teachings offer profound insights to deepen your understanding and guide your spiritual journey.
Buddhist Traditions
As Buddhism encompasses a wide range of traditions, BUDDHADHARMA Magazine ensures that its content covers teachings from all major Buddhist traditions. Whether you resonate with Zen, Theravada, Tibetan, or any other tradition, you'll find relevant and informative articles that can support your practice. The magazine aims to foster unity among Buddhists by celebrating the diversity of traditions while emphasizing the fundamental principles that unite all practitioners.
Direct Application to Practice
BUDDHADHARMA Magazine strives to bridge the gap between theory and practice by providing content that can be directly applied in daily life. Each issue includes practical guidance, meditation instructions, and contemplative exercises that enable readers to integrate Buddhist teachings into their personal practice. By offering teachings that are immediately applicable, BUDDHADHARMA Magazine empowers readers to cultivate mindfulness, compassion, and wisdom in their daily lives.
Other Recommended Magazines
In addition to BUDDHADHARMA Magazine, there are several other exceptional magazines that cater to individuals interested in exploring spirituality, religion, and personal development. Here are some highly recommended titles:
Lion's Roar
Lion's Roar is a renowned Buddhist magazine that provides a wealth of wisdom from various Buddhist teachers, thinkers, and practitioners. It offers practical guidance, thought-provoking articles, and inspiring stories to support individuals on their spiritual path.
Spirituality & Health
Spirituality & Health is a holistic magazine that explores the connection between mind, body, and spirit. It covers a wide range of topics, including mindfulness, wellness, alternative medicine, and spiritual practices from different traditions.
Guideposts
Guideposts is a magazine that focuses on sharing stories of faith, inspiration, and hope. It features personal accounts of individuals who have faced challenges and found strength through their faith, providing readers with a source of encouragement and spirituality.
Angels on Earth
Angels on Earth is a heartwarming magazine that shares stories of divine intervention, angelic encounters, and acts of kindness that restore faith and uplift spirits. It celebrates the belief in angels and focuses on the positive impact they have on people's lives.
Biblical Archaeology Review
Biblical Archaeology Review is a scholarly magazine that explores the historical and archaeological aspects of the Bible. It delves into the fascinating world of ancient civilizations, connecting archaeological discoveries with the stories and teachings found in the Bible.
Guideposts Large Print
Guideposts Large Print is an accessible version of the acclaimed Guideposts magazine specifically designed for individuals with visual impairments or who prefer reading larger print. It shares uplifting stories, poems, and reflections to inspire and comfort readers.
Sojourners
Sojourners is a magazine that explores the intersection of faith, politics, and social justice. It provides thought-provoking articles and perspectives on ethical issues, pointing readers towards a more compassionate and just society.
Moment
Moment is a Jewish magazine that covers a wide range of topics, including Jewish culture, history, spirituality, and current events. It offers insights into Jewish traditions, fosters dialogue, and celebrates Jewish identity.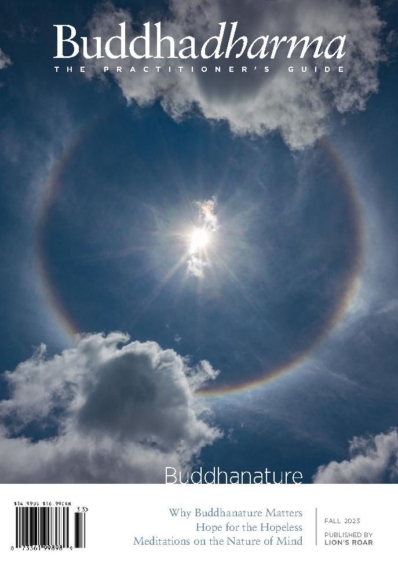 About Magazine-Agent.com
Magazine-Agent.com is a trusted online platform that offers a wide selection of magazines across various genres, including spirituality, religion, lifestyle, and more. It provides a convenient and secure platform for browsing and subscribing to magazines from the comfort of your own home.
Money Back Guarantee
At Magazine-Agent.com, customer satisfaction is our top priority. We offer a money-back guarantee on all subscriptions, ensuring that you can try any magazine risk-free. If you are not completely satisfied with your subscription, simply contact our customer service and we will promptly refund your payment.
In conclusion, BUDDHADHARMA Magazine, The Practitioner's Quarterly, serves as an invaluable resource for anyone seeking to deepen their understanding and practice of Buddhism. With its in-depth teachings, coverage of various Buddhist traditions, and practical application to daily life, the magazine offers a wealth of knowledge and inspiration. Additionally, we recommend exploring other recommended magazines, such as Lion's Roar, Spirituality & Health, Guideposts, Angels on Earth, Biblical Archaeology Review, Guideposts Large Print, Sojourners, and Moment, to further enhance your spiritual journey.
At Magazine-Agent.com, we strive to provide exceptional service, a money-back guarantee, and a comprehensive range of magazines catering to diverse interests. Don't hesitate to reach out to our customer service team for any assistance you may need. Subscribe now and embark on a transformative journey with BUDDHADHARMA Magazine!