Description
Looking to immerse yourself in the exciting world of firearms? Look no further than Ballistic magazine! With its captivating content and stunning visuals, Ballistic offers readers an exclusive backstage pass to the world of firepower. Designed for shooters of all experience levels, this premium publication provides in-depth reviews of the latest firearms, knives, survival gear, and more. With unique tips and techniques for all types of usage situations, Ballistic is the ultimate resource for the modern firearms enthusiast. Don't miss out – try Ballistic risk-free for 90 days and unlock a whole new level of shooting knowledge and entertainment!
Benefits of Trying Ballistic
Are you a firearms enthusiast looking for the latest information on firearms and accessories? Do you want to learn new tips and techniques to enhance your shooting skills? If so, then Ballistic magazine is the perfect publication for you. In this article, we will explore the various benefits of trying Ballistic and why it should be your go-to source for all things related to firepower.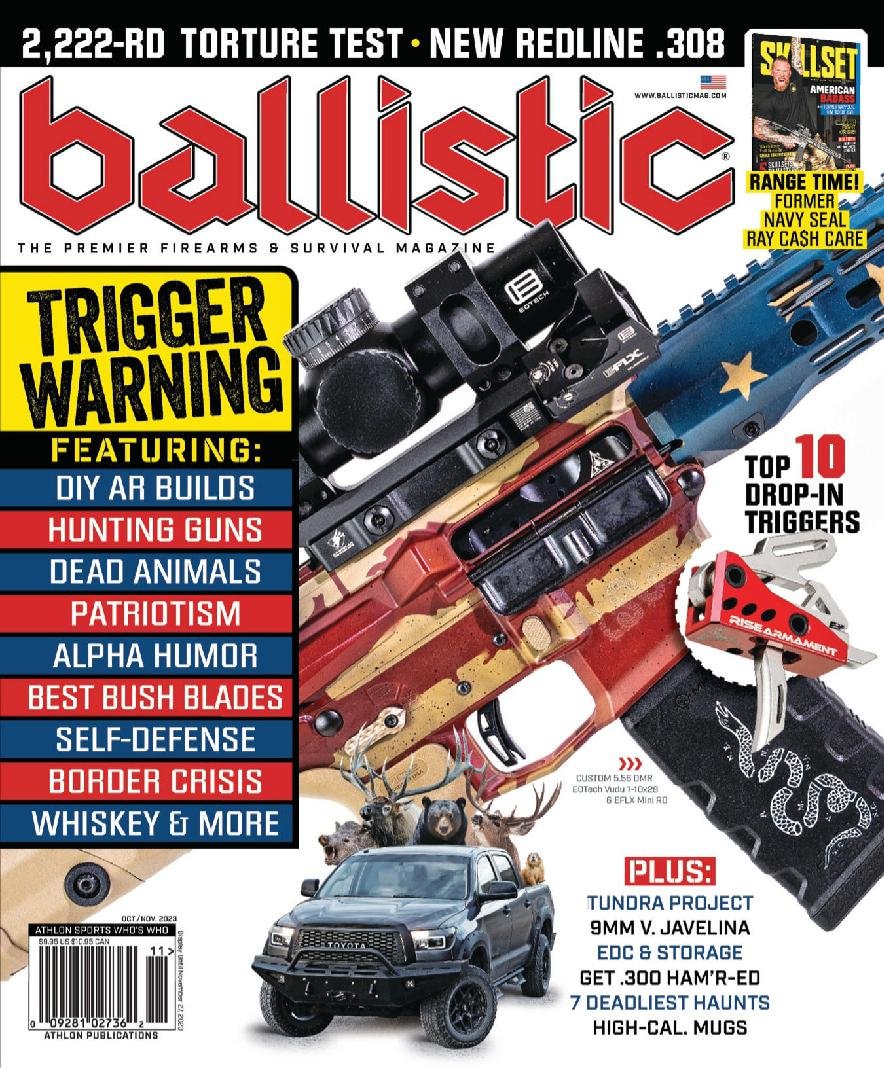 Discover the Latest Firearms and Accessories
Ballistic magazine is dedicated to providing its readers with an inside look at the world of firearms. With each issue, you will have the opportunity to discover the latest and most innovative firearms and accessories on the market. Whether you are interested in handguns, rifles, shotguns, or even custom-made firearms, Ballistic has got you covered. Stay ahead of the game and be the first to know about cutting-edge advancements in the firearms industry by subscribing to Ballistic.
Learn New Tips and Techniques
In addition to showcasing the latest firearms and accessories, Ballistic magazine also aims to educate and empower its readers by providing them with valuable tips and techniques. Whether you are a beginner or an experienced shooter, there is always something new to learn. Ballistic covers a wide range of topics, including shooting fundamentals, marksmanship, self-defense tactics, concealed carry techniques, and much more. Take your shooting skills to the next level and stay on top of your game with Ballistic.
Stay Up-to-Date with the World of Firepower
The world of firepower is constantly evolving, with new products, technologies, and trends emerging all the time. Whether it's advancements in ammunition, optics, or firearms design, it can be challenging to keep up with the latest developments. By subscribing to Ballistic, you can stay up-to-date with the ever-changing world of firepower. Each issue is packed with in-depth articles, interviews with industry experts, and the latest news and trends in the firearms community. Don't miss out on the opportunity to stay informed and educated about all things related to firepower.
How to Sign Up for the Risk-Free Trial
Are you ready to experience all the benefits of Ballistic magazine for yourself? Signing up for the risk-free trial is quick and easy. Follow these simple steps to get started:
Visit the Ballistic website – Go to the official Ballistic website to begin the sign-up process.
Click on the subscription offers – Look for the subscription offers section on the website and click on it.
Select the risk-free trial option – Choose the risk-free trial option from the available subscription plans. This will allow you to try Ballistic for a specified period without any commitment.
Provide your payment information – Enter your payment information to complete the sign-up process. Don't worry, your payment information will be securely processed, and you will only be charged if you decide to continue with the subscription after the trial period.
Understanding the Subscription Frequency
Before subscribing to Ballistic magazine, it's important to understand the subscription frequency and what it entails. Here are some key points to keep in mind:
Bi-monthly delivery
Ballistic magazine is published bi-monthly, which means you will receive a new issue every two months. This regular delivery schedule ensures that you stay updated with the latest content and developments in the firearms industry.
Cover price and savings
The cover price of Ballistic magazine is $119.40 per year. However, by subscribing, you can save 58% off the cover price. This significant discount makes Ballistic an even more attractive option for firearms enthusiasts.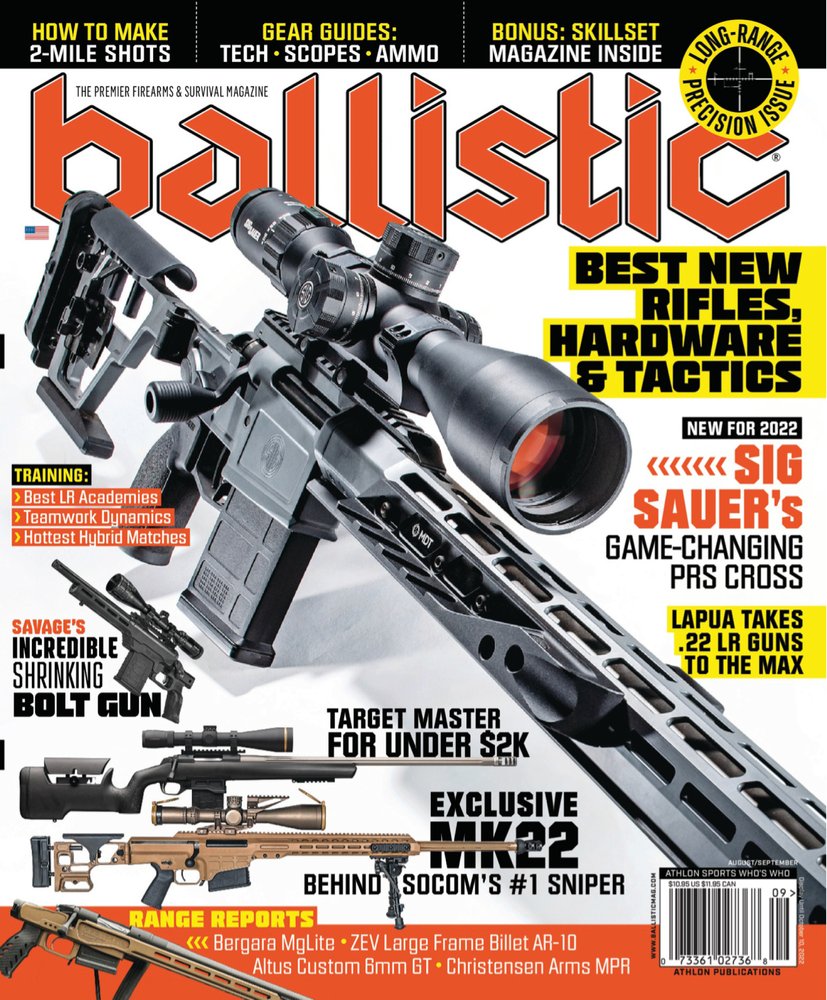 Print or email a gift card option
If you know someone who would love to receive Ballistic magazine as a gift, you have the option to print or email a gift card. This allows you to share the love of firepower with your friends and loved ones, making Ballistic a perfect gift for any occasion.
Supporting Categories Covered by Ballistic
Ballistic magazine covers a wide range of supporting categories that are of interest to firearms enthusiasts. Whether you are into collectibles, gun and knife accessories, men's lifestyle, military history, outdoor activities, or sports and recreation, Ballistic has something for everyone. Here is a closer look at the categories covered by Ballistic:
Collectibles
If you are a collector or simply have an appreciation for unique and rare firearms, Ballistic's collectibles section is a must-read. Learn about the history and significance of various collectible firearms and accessories, and gain insights into the world of firearms collecting.
Gun & Knife
The gun and knife category is dedicated to exploring different types of firearms and knives. From handguns and rifles to tactical knives and survival gear, Ballistic provides in-depth reviews and recommendations for firearms and knife enthusiasts.
Men's
Ballistic also offers content tailored specifically for men. This category covers topics such as men's fashion, grooming, fitness, and lifestyle. Discover the latest trends and tips to enhance your everyday life as a firearms enthusiast.
Military History
For history buffs and military enthusiasts, Ballistic's military history category delves into the rich heritage of military firearms and equipment. Learn about iconic firearms used throughout history and gain a deeper understanding of their significance.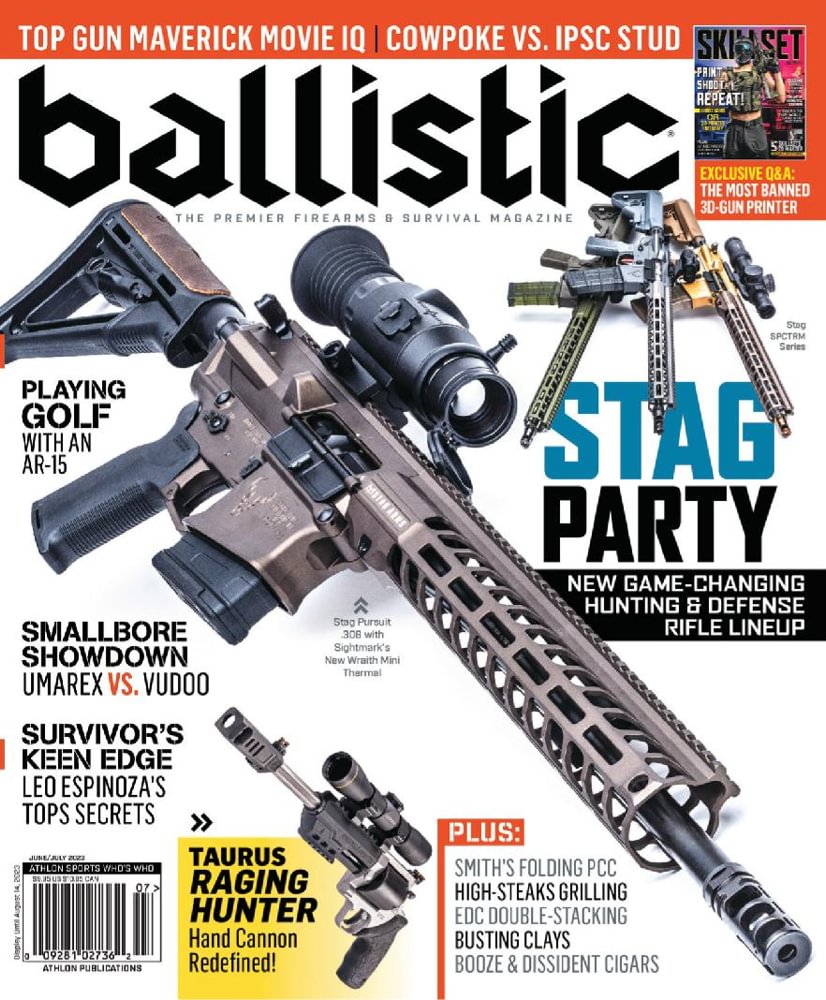 Outdoors
If you enjoy outdoor activities such as hunting, camping, and hiking, Ballistic's outdoor category is sure to pique your interest. Discover gear recommendations, survival tips, and other valuable information to enhance your outdoor adventures.
Sports & Recreation
Ballistic recognizes that firearms are not just tools for self-defense or hunting; they are also used for recreational purposes. Whether you are into competitive shooting, target practice, or shooting sports, Ballistic's sports and recreation category has you covered. Explore different shooting disciplines, get expert advice, and learn about upcoming events and competitions.
Features in Each Issue of Ballistic
When you subscribe to Ballistic magazine, you can expect each issue to be packed with a variety of features designed to educate and entertain firearms enthusiasts. Here are some of the key features you can look forward to in each issue:
Reviews of the Latest Firearms
Stay informed about the latest firearms hitting the market with Ballistic's detailed reviews. From handguns to rifles and shotguns, each review provides an in-depth analysis of the features, performance, and overall quality of the firearm.
Reviews of Knives and Survival Gear
In addition to firearms, Ballistic also reviews knives and survival gear. Whether you are looking for a durable tactical knife or essential gear for your outdoor adventures, Ballistic's reviews will help you make informed decisions.
Feature Articles on Shooting Lifestyles
Ballistic understands that firearms are not just objects; they are part of a lifestyle. That's why each issue includes feature articles that explore different shooting lifestyles. From concealed carry to competitive shooting, these articles offer insights, tips, and inspiration for firearms enthusiasts.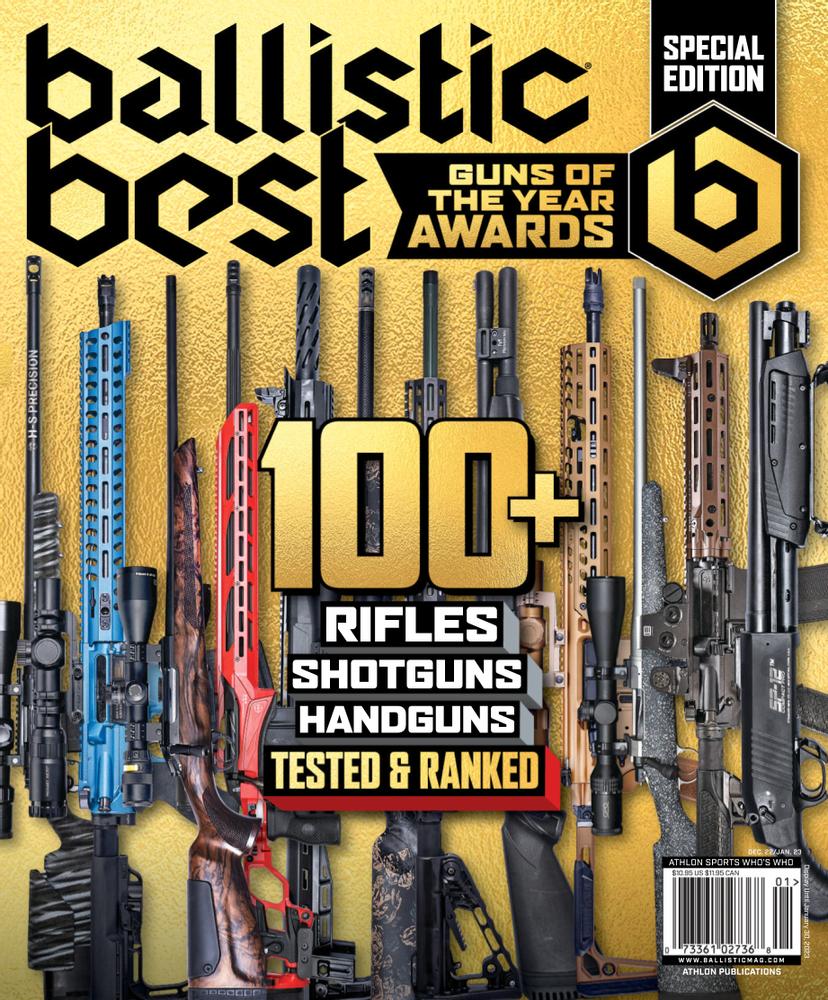 Tips and Techniques for Different Usage Situations
Whether you are a beginner looking to improve your shooting skills or an experienced shooter seeking advanced techniques, Ballistic has you covered. Each issue includes tips and techniques for different usage situations, helping you become a more skilled and confident shooter.
Other Magazines Similar to Ballistic
If you are looking for additional magazines to complement your reading on firearms and related topics, there are several options available. Here are some magazines similar to Ballistic that you might find interesting:
Tactical Life
Tactical Life magazine focuses on the tactical and practical aspects of firearms. From gear reviews to self-defense tactics, Tactical Life offers a comprehensive look at the world of tactical firearms.
Guns Of The Old West
For those interested in the history and heritage of old-west firearms, Guns Of The Old West is a must-read. This magazine covers everything from classic revolvers to lever-action rifles and offers insights into the old-west lifestyle.
Combat Handguns
Combat Handguns is dedicated to all things related to handguns. From concealed carry techniques to the latest handgun models, Combat Handguns provides valuable information to handgun enthusiasts.
Recoil Concealment
Recoil Concealment focuses on concealed carry and self-defense. This magazine provides practical tips, gear recommendations, and real-life stories to help readers protect themselves and their loved ones.
Blade
If you have a passion for knives and blades, Blade magazine is a great choice. This publication covers all aspects of knife collecting, knife making, and knife-related news and trends.
Military Trader
Military Trader focuses on military collectibles, including firearms, uniforms, medals, and other artifacts. If you are a history buff or a military enthusiast, this magazine will provide you with in-depth insights into the world of military memorabilia.
Accessibility Options for the Website
Ballistic strives to make its website accessible to all users, regardless of any disabilities or impairments they may have. The accessibility options section of the website provides information on the features and tools available to enhance user accessibility.
Money Back Guarantee
Ballistic magazine stands behind the quality of its content and is confident that you will be satisfied with your subscription. To demonstrate this, Ballistic offers a money-back guarantee. Here are the details of the money-back guarantee policy:
If, for any reason, you are not completely satisfied with your Ballistic subscription, you can request a refund within a specified period. Contact Ballistic's customer service team, and they will assist you with the refund process.
In conclusion, trying Ballistic magazine offers numerous benefits for firearms enthusiasts. From discovering the latest firearms and accessories to learning new tips and techniques, Ballistic provides a comprehensive and entertaining experience. By signing up for the risk-free trial, you can experience all that Ballistic has to offer without any commitment. The subscription frequency, supporting categories, and features in each issue ensure that there is always something interesting for every subscriber.
If you have any questions or require assistance, Ballistic's customer service team is available to help. With a money-back guarantee and a user-friendly website, Ballistic is committed to providing a satisfying experience to its subscribers. Don't miss out on the opportunity to join the Ballistic community and stay up-to-date with the exciting world of firepower.
More at: Ballistic Magazine