Description
Looking for a magazine that brings you all the latest news about your favorite celebrities? Look no further than Closer Weekly! With features on stars like Dolly Parton and Paul McCartney, along with health tips, decorating advice, and scrumptious recipes, this magazine has everything you need to stay up to date. And now, for a limited time, you can try Closer risk-free with our special subscription offer. For just $1.91 per issue or $99.32 per year, you'll save a whopping 72% off the cover price. Don't miss out on this amazing deal! Subscribe now and get closer to all the celebrity news you love.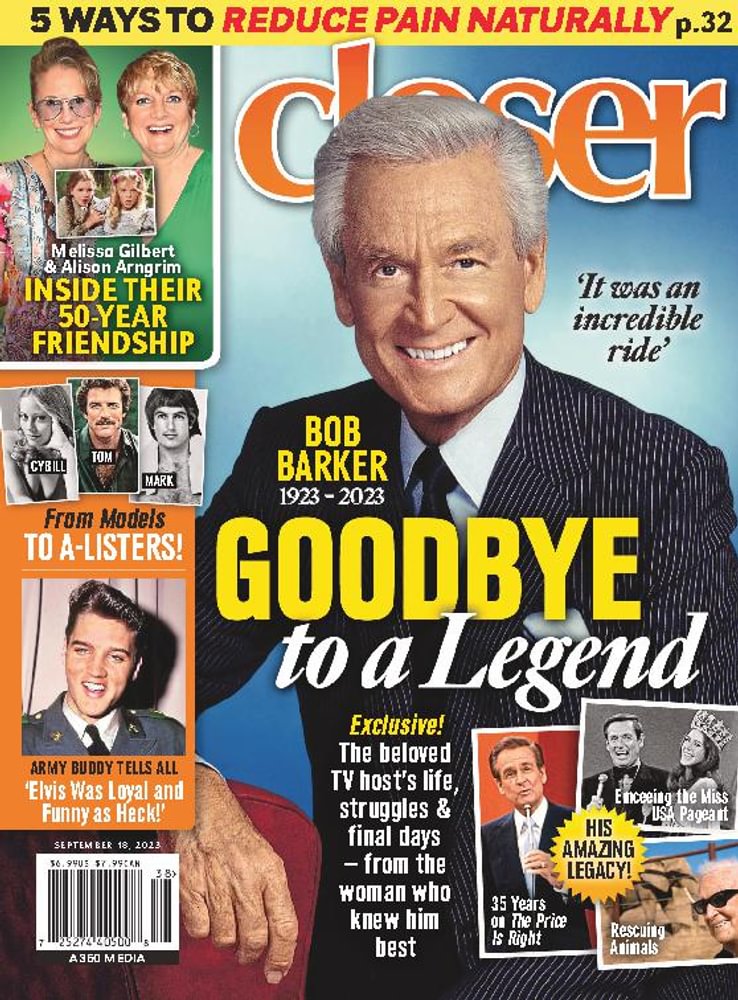 Closer Magazine Overview
Closer Weekly is a magazine that reports the latest news about a generation of celebrities who deserve to be called 'stars.' From Dolly Parton and Doris Day to Michael Douglas and Paul McCartney, Closer covers the stories and achievements of beloved icons. In addition to celebrity news, Closer also provides readers with health tips, decorating advice, and delicious recipes. What sets Closer apart from other magazines is its unique features that can't be found anywhere else. Whether you're a fan of Hollywood legends or simply looking for lifestyle inspiration, Closer has something for everyone.
Subscription Options
If you can't get enough of Closer Weekly, now is the perfect time to subscribe. For a limited time, you can get each issue for just $1.91! This incredible offer saves you a whopping 72% off the cover price. If you're in it for the long run and want to enjoy Closer all year round, you can opt for a yearly subscription for only $99.32. With this annual subscription, you save 72% and receive each new issue directly to your doorstep. At a frequency of weekly, Closer is a magazine that keeps you up-to-date with the latest celebrity news, all while providing entertainment and inspiration. Don't miss out on this fantastic deal!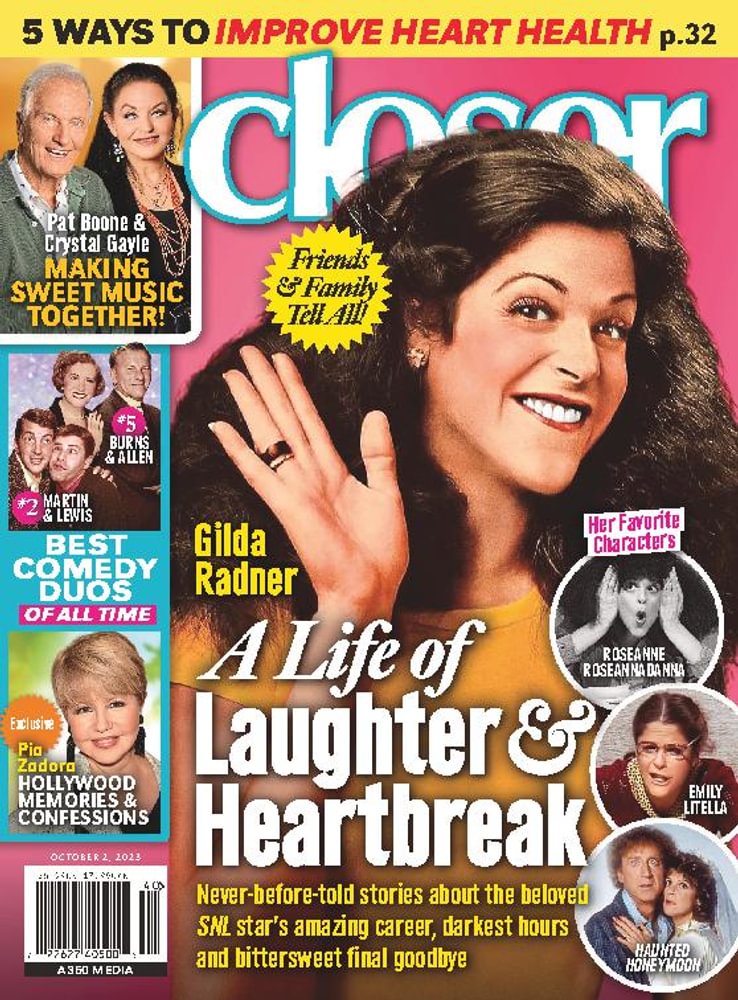 Ordering Help and Customer Service
At Closer Weekly, we value our subscribers and want to make your experience as smooth as possible. If you have any questions about your subscription account, you can easily access it by logging in on our website. For further assistance, our toll-free number is 888-590-0030. Our dedicated customer service team is also available to help you with any inquiries or concerns. You can reach them at (888) 271-9877. We are here to ensure that your experience with Closer Weekly is nothing short of exceptional.
Categories and Rankings
Closer Weekly covers a wide range of categories that cater to various interests. Our main categories include Celebrities & Gossip, Entertainment, Entertainment & Media, Fashion & Beauty, Mother's Day, Movies & TV, Weekly, and Women's. We strive to provide content that is relevant and engaging for our diverse reader base. With our comprehensive coverage, there's always something for everyone in each issue of Closer Weekly. That's why we have proudly achieved a Magazine-Agent.com Sales Rank of 65. We appreciate the support of our readers and will continue to deliver top-notch content in these categories.
Website and Social Media
Stay connected with Closer Weekly even when you're not flipping through our magazine pages. Our website, simply called Closer, is a hub for all things Closer Weekly. Here, you can find additional articles, behind-the-scenes features, and exclusive content that complements our print issues. Be sure to follow Closer on social media as well to stay updated with the latest news and announcements. We have provided a convenient link called "Closer with Toc" that takes you directly to our social media profiles. Join our online community and engage with fellow Closer readers to share your thoughts and opinions.
Similar Magazines
If you enjoy Closer Weekly, you may also be interested in exploring other magazines that share similar themes and content. Here are a few recommendations:
In Touch Weekly: With 52 issues priced at $83.20, you can save 77% and dive into the latest scoop on celebrities and pop culture.
TV Guide: Get 52 issues for just $20.00, saving a remarkable 92% off the cover price. Stay informed about all your favorite TV shows and discover new ones.
Soap Opera Digest: Priced at $69.97 for 52 issues, you can save 80% and indulge in the world of soap operas with exclusive interviews and behind-the-scenes insights.
People: For $99.00, you can enjoy 52 issues of People magazine and save 68%. Delve into the extraordinary lives of celebrities and everyday heroes.
National Examiner: Get 52 issues for $139.88 and save 55%. National Examiner offers a unique perspective on current events, celebrity news, and gripping stories.
Variety: With 47 issues priced at $119.00, you can save 66% and explore the world of entertainment, including film, television, and theatre.
J-14: For $17.97, you can receive 6 issues of J-14 and save 50%. This magazine focuses on the latest news and trends in teen entertainment.
Cosmopolitan: With 4 issues priced at $15.00, you can enjoy fashion, beauty, and lifestyle advice from one of the most popular women's magazines.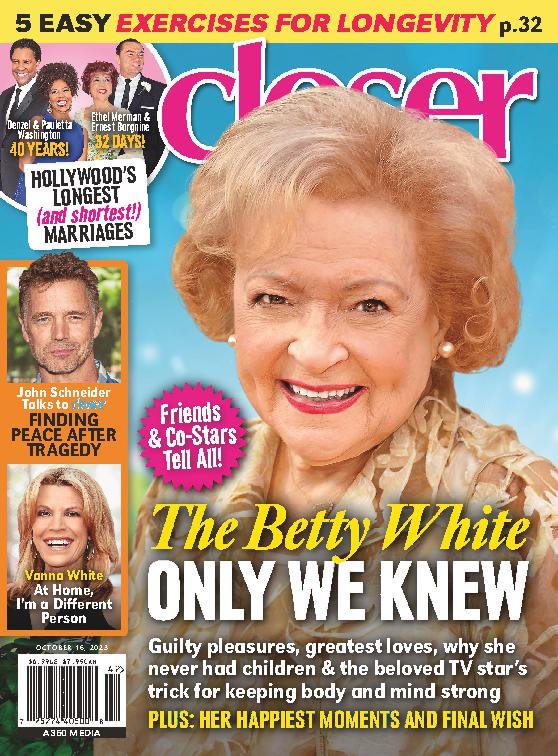 About Magazine-Agent.com
Magazine-Agent.com is a trusted platform where you can explore and purchase a wide range of magazines. With our money-back guarantee, you can confidently try out new magazines and subscriptions risk-free. We also offer an affiliate program for those interested in promoting and earning from magazine subscriptions. If you have any questions, our FAQs section is a helpful resource that addresses common inquiries. You can easily browse magazines by category or view our extensive A-Z title listings. If you need further customer help, we provide contact information for various publishers. At Magazine-Agent.com, we strive to make your magazine shopping experience enjoyable and convenient, and we appreciate your feedback and support.
More at: Closer Magazine