Description
Bake from Scratch is an artisan food and cooking magazine that celebrates the world of baking. It features stunning photography, easy-to-follow recipes, techniques and endless inspiration for the budding at-home baker to the expert chef. Get a taste of the culinary lifestyle with recipes of essential menu staples, mouthwatering desserts, delectable savory dishes, seasonal meals, regional favorites and more.
Are you looking to elevate your baking skills and explore the world of artisan food? Look no further than Bake From Scratch magazine! With its stunning photography, easy-to-follow recipes, and endless inspiration, this magazine caters to both beginners and expert chefs alike. From essential menu staples to mouthwatering desserts, delectable savory dishes to seasonal meals, Bake From Scratch has it all. And now, for a limited time, you can try it out risk-free with subscription offers as low as $5.00 per issue. Don't miss out on this opportunity to indulge in the culinary lifestyle with Bake From Scratch!
Try Bake From Scratch Risk Free!
Are you passionate about baking? Do you love trying out new recipes and techniques in the kitchen? Then you need to subscribe to Bake From Scratch magazine, the ultimate resource for home bakers. And the best part? You can try it risk free!
Subscription Offers
Limited Time Offer
For a limited time only, we are offering a special subscription offer. When you subscribe to Bake From Scratch, you'll receive a huge discount of 61% off the cover price. That's an incredible deal!
Online Special
If you prefer to read your magazines digitally, we have an online special just for you. Subscribe now for just $29.98 per year and save 61% off the cover price. That's only $5.00 per issue! Don't miss out on this amazing deal!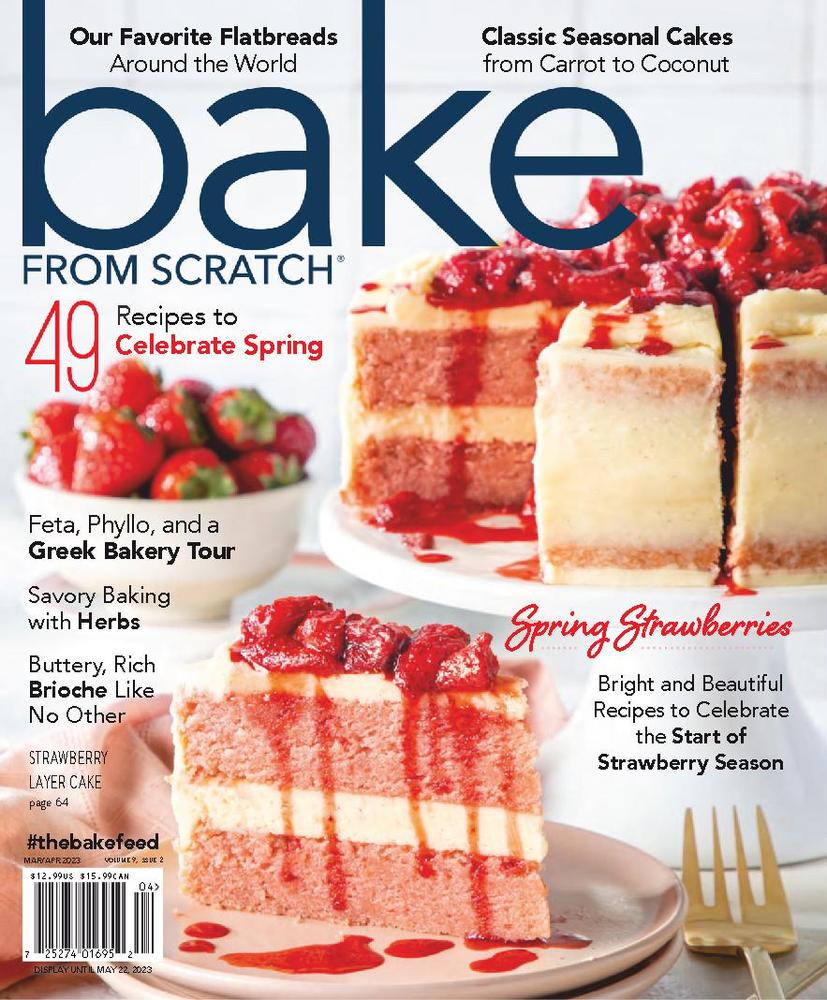 Ordering Help
Need help placing your order or have questions about our subscription options? We're here to assist you. You can see all the covers of our previous issues to get a taste of what to expect, and our quick facts section provides you with all the essential information about Bake From Scratch magazine.
Bake From Scratch
Description
Bake From Scratch is not your average baking magazine. It is a celebration of the art of baking, filled with stunning photography and easy-to-follow recipes. Whether you're a novice baker or an expert chef, this magazine has something for everyone.
Features
In each issue, you'll find a wide range of features that will inspire and educate you. From essential menu staples to mouthwatering desserts, delectable savory dishes to seasonal meals, and regional favorites to international delicacies, Bake From Scratch has it all. Our team of expert bakers and chefs share their tips, tricks, and techniques to help you elevate your baking skills.
Recipes
One of the highlights of Bake From Scratch is its collection of recipes. Each issue is packed with a variety of recipes that cater to different tastes and skill levels. Whether you're in the mood for a classic chocolate chip cookie or want to try your hand at a complex layer cake, you'll find the perfect recipe in Bake From Scratch. Our recipes are tested and tried, ensuring that you achieve the best possible results every time.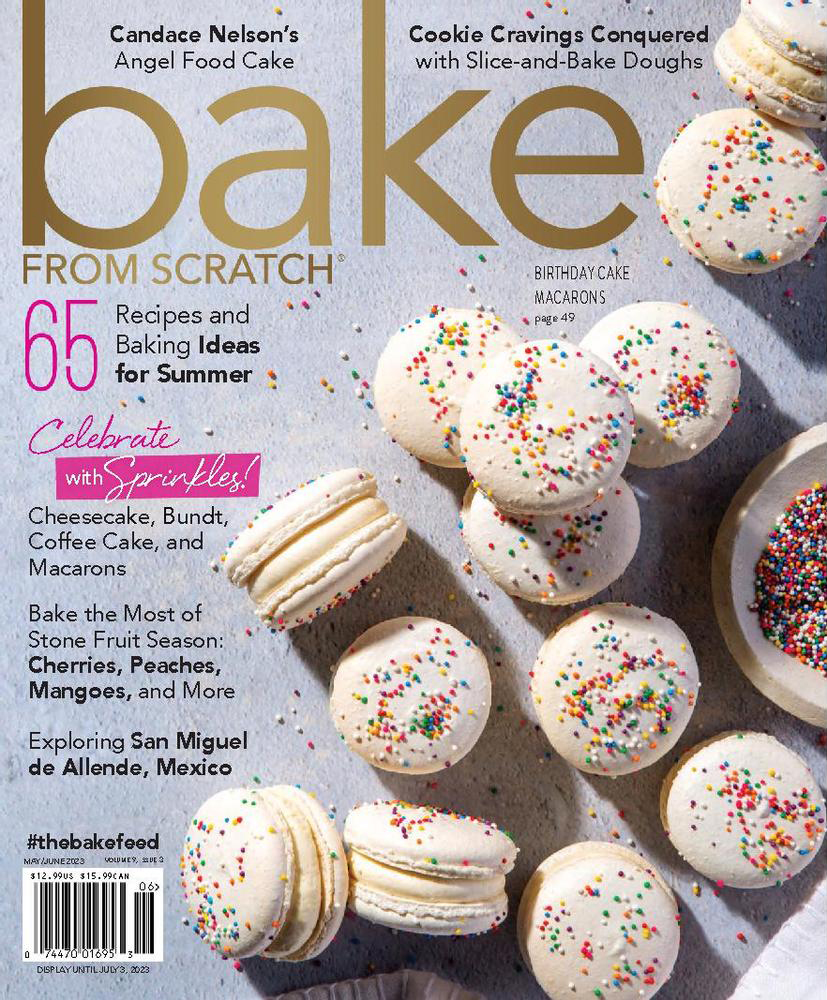 Other Recommended Magazines
If you're a fan of Bake From Scratch, there are other magazines that we think you'll love too. Here are some of our top recommendations:
Cook's Illustrated: Known for its meticulously tested recipes and in-depth product reviews, Cook's Illustrated is a must-have for any serious home cook.
Southern Lady: Get a taste of Southern hospitality with this magazine that celebrates the charm and grace of the South through its recipes, entertaining tips, and lifestyle features.
Tea Time: If you're a tea lover, you'll adore Tea Time magazine. Discover the art of tea and enjoy recipes for delicious tea-time treats.
Taste of the South: Indulge in the flavors of the South with this magazine that showcases the best recipes from the region, from comforting soul food classics to innovative Southern dishes.
Cooking With Paula Deen: Join celebrity chef Paula Deen in her kitchen as she shares her favorite recipes and entertaining ideas. This magazine captures the warmth and joy of Southern cooking.
Cook's Country: Explore the diverse and rich culinary traditions of America with Cook's Country. Each issue features recipes that celebrate the regional flavors and comfort foods of the United States.
Food Network: Get behind-the-scenes access to your favorite Food Network stars and discover new recipes and cooking tips from the experts.
Taste of Home: As the world's largest circulation food magazine, Taste of Home is a trusted source for home cooks looking for easy and delicious recipes that are guaranteed to please the whole family.
About Us
At Bake From Scratch, we pride ourselves on providing high-quality content and exceptional customer service. We are confident that you'll love our magazine, which is why we offer a money-back guarantee. If you're not satisfied with your subscription, simply let us know and we'll refund your money.
We also have an affiliate program that rewards you for referring friends and family to subscribe to Bake From Scratch. Share your love for baking and earn rewards!
If you have any questions or concerns, our FAQs section is a great place to find the answers. We are committed to providing you with the best possible experience, so please don't hesitate to reach out to us.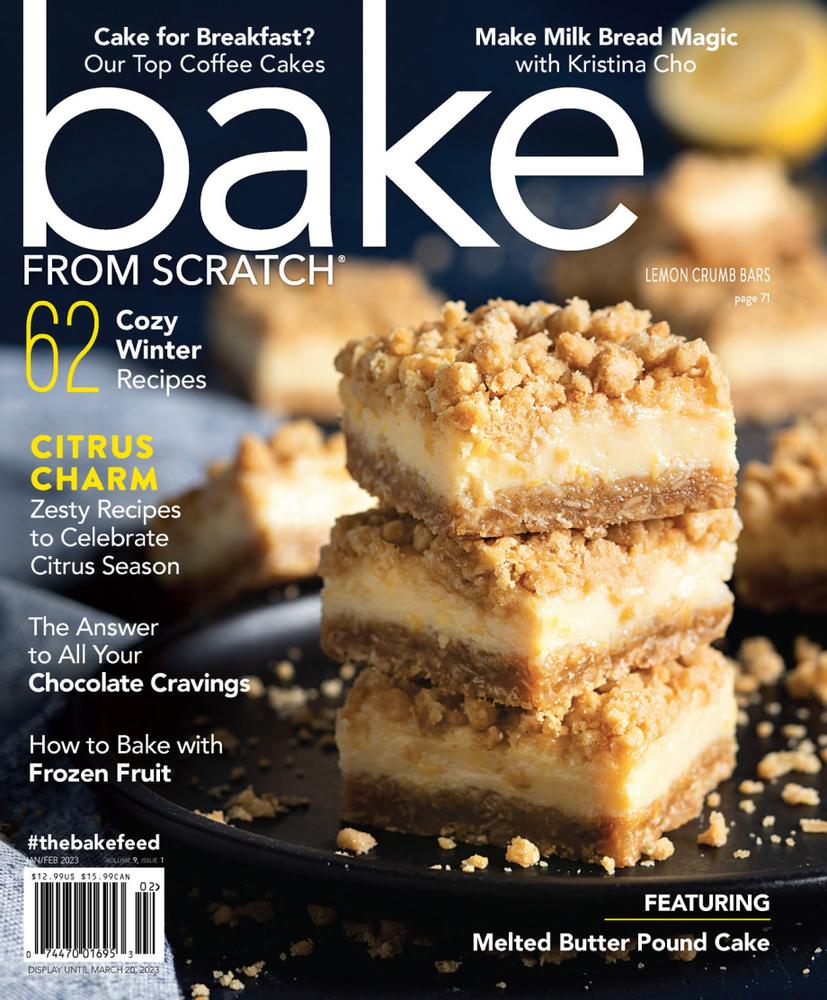 Customer Help
We want to make sure you have the best possible experience with Bake From Scratch, which is why we provide multiple ways for you to get in touch with us. If you need assistance, you can find phone numbers for our customer service team or reach out to the publishers directly. We value your feedback and are here to help.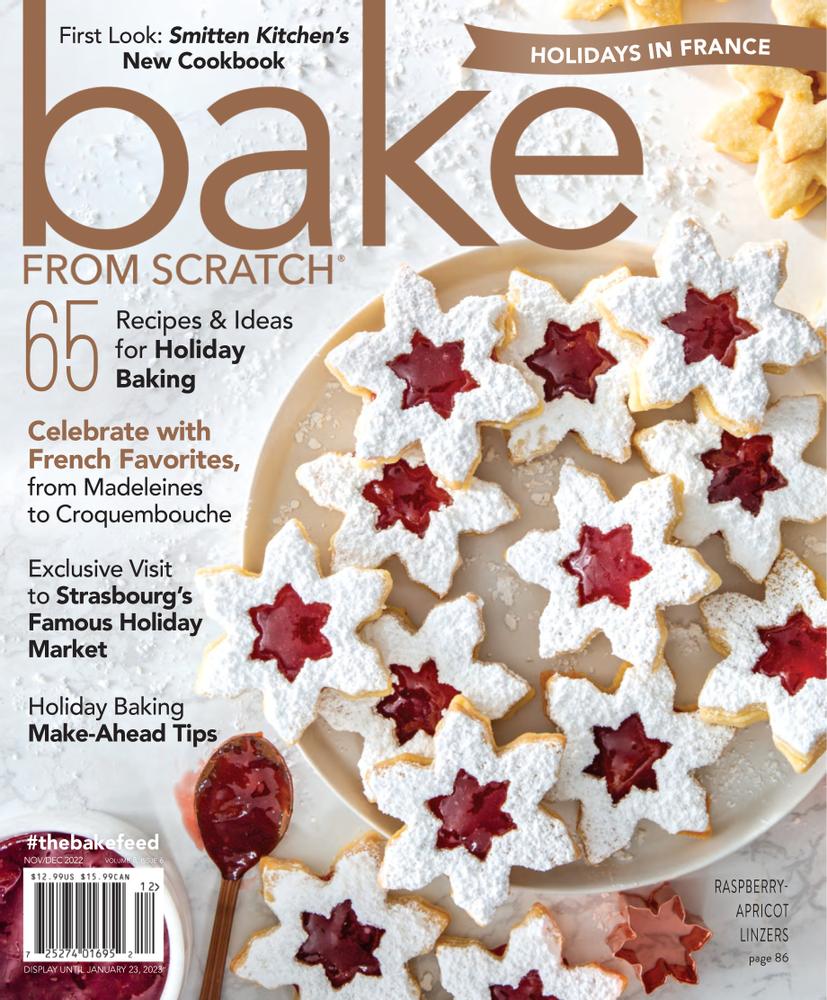 Payment Methods
We accept various payment methods to make it as convenient as possible for you to subscribe to Bake From Scratch. You can pay by credit card, check, or even through electronic payment methods such as PayPal. Choose the option that works best for you.
More at: Bake From Scratch Magazine