Description
Boating is the go-to resource for recreational boating enthusiasts. Every issue is packed with unbiased boat tests, must-have gear, DIY tips and the latest in electronics.
Looking to embark on your next boating adventure? Look no further than Boating Magazine, the ultimate resource for recreational boating enthusiasts. Featuring unbiased boat tests, must-have gear recommendations, DIY tips, and the latest in electronics, each issue is filled to the brim with everything you need to know to make the most of your time on the water. And with a special introductory offer of just $1.75 per issue, now is the perfect time to subscribe and save 71% off the cover price. Don't miss out on this limited time offer – become a subscriber today and ensure that you have all the knowledge and inspiration you need for your next boating escapade.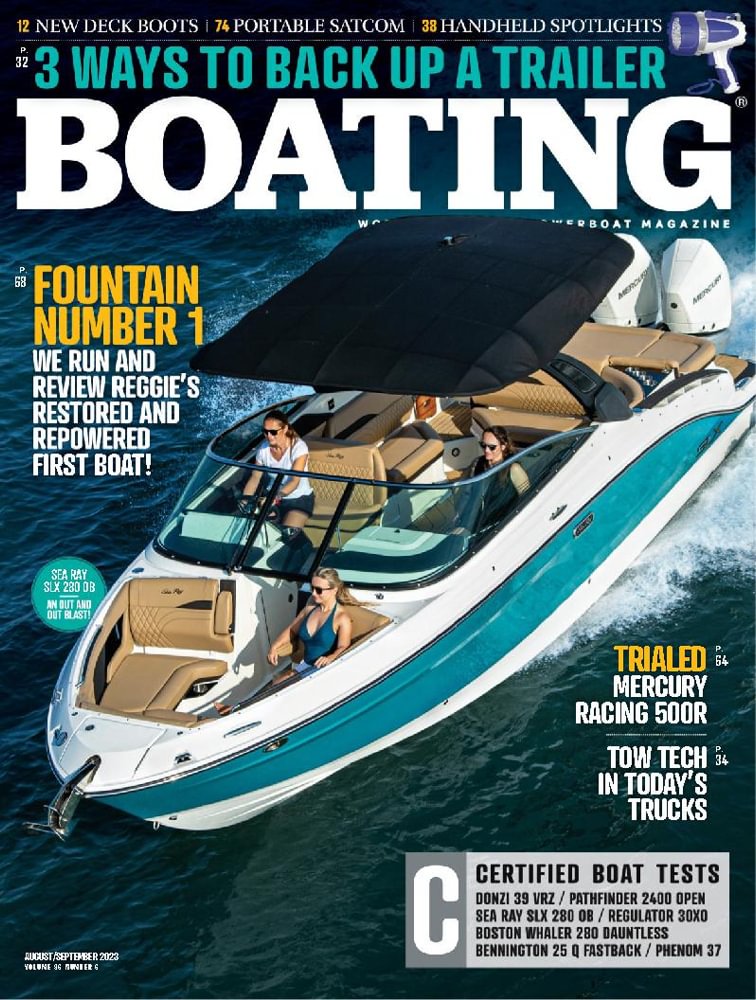 Boating Magazine Subscription Details
Subscription Account Access
With a subscription to Boating Magazine, you will enjoy convenient account access. Whether you want to manage your subscription, update your information, or renew your subscription, you can do so easily through your subscription account. Simply log in with your username and password to access your account.
Special Introductory Offer
For a limited time, Boating Magazine is offering a special introductory offer to new subscribers. When you subscribe online, you can get each issue for as low as $1.75, saving 71% off the cover price. This means you'll pay just $14.00 per year for eight issues of Boating Magazine.
Frequency and Cover Price
Boating Magazine is published eight times a year, providing you with regular content to fuel your boating enthusiasm. The cover price of each issue is usually $49.90, but with the special introductory offer, you can subscribe for a significantly reduced price.
Print or Email a Gift Card
If you're looking to give the gift of Boating Magazine to a boating enthusiast in your life, you have the option to print or email a gift card. This allows you to personalize your gift and conveniently send it to the recipient's inbox or hand it to them in person.
Promotional Pricing
Please note that the promotional pricing for Boating Magazine applies to new and gift orders only. If you are renewing your subscription, you will be charged the regular subscription price of $18.00. Take advantage of the special introductory offer while it lasts to enjoy the discounted rate.
Ordering Help
If you have any questions or need assistance with placing your order for Boating Magazine, the customer service team is here to help. You can reach them at the toll-free number 888-590-0030. They will gladly provide guidance and support to ensure a smooth ordering process.
Quick Facts about Boating Magazine
Categories
Boating Magazine falls under the categories of Boating, Outdoors, Sports & Recreation, and Travel & Regional. It covers a wide range of topics related to boating and provides readers with valuable insights, guides, and product recommendations.
Magazine-Agent.com Sales Rank
Boating Magazine holds a sales rank of 151 on Magazine-Agent.com. This indicates its popularity among magazine readers and highlights its position as a top seller in the boating and outdoor genre.
Follow Boating with Toc
For regular updates from Boating Magazine, you can follow them on social media. Look for Boating with Toc on your favorite platforms to stay connected and engage with fellow boating enthusiasts.
Customer Service Number
If you have any questions, concerns, or inquiries regarding your Boating Magazine subscription or any other related matters, you can contact their customer service team at (800) 289-0399. They are dedicated to providing excellent customer support and will assist you promptly.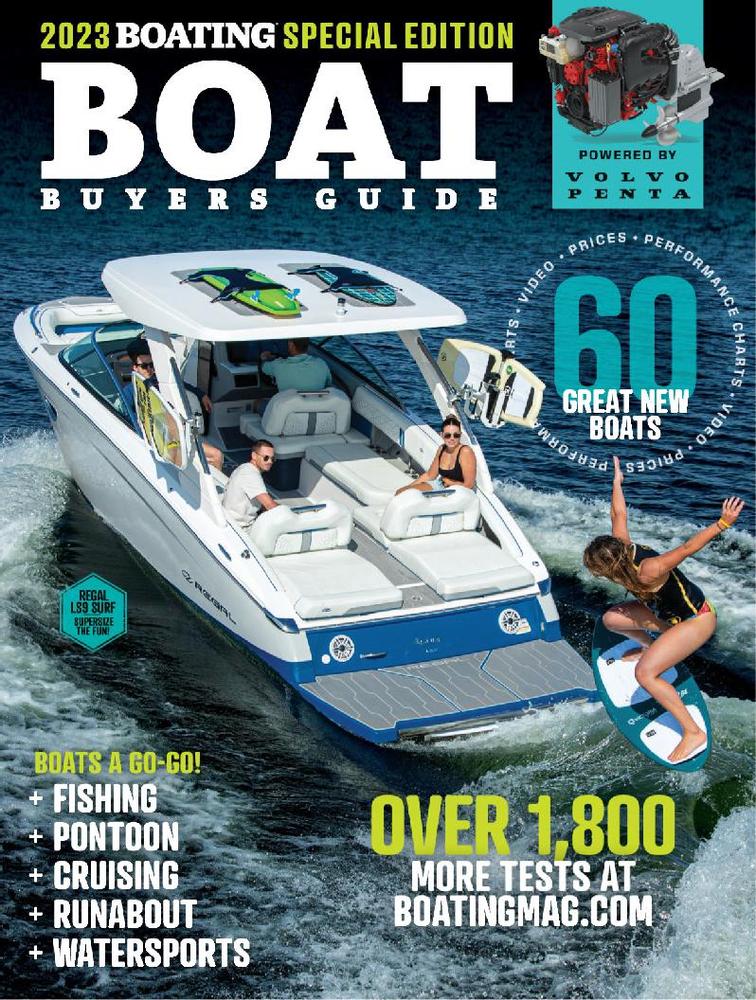 What Boating Magazine Offers
Unbiased Boat Tests
One of the highlights of Boating Magazine is its unbiased boat tests. The magazine conducts thorough and in-depth reviews of various boat models, providing readers with valuable insights into their performance, features, and suitability for different boating activities. These tests are conducted by experts in the field, ensuring that you receive accurate and unbiased information to inform your boating decisions.
Must-Have Gear
Boating Magazine understands the importance of having the right gear for your boating adventures. In each issue, you'll find recommendations for must-have gear, including boating accessories, safety equipment, and technology. Whether you're a seasoned boater or new to the sport, these gear recommendations will help enhance your boating experience.
DIY Tips
For the boating enthusiasts who enjoy working on their boats themselves, Boating Magazine offers valuable do-it-yourself (DIY) tips. These tips cover a wide range of topics, including boat maintenance, repairs, upgrades, and customization. With step-by-step instructions and expert advice, you can confidently tackle DIY projects and keep your boat in top condition.
Latest in Electronics
Boating Magazine keeps you up to date with the latest advancements in marine electronics. From navigation systems to fish finders and communication devices, they feature comprehensive reviews and expert opinions on the newest electronic gadgets for boaters. Stay informed about cutting-edge technology that can enhance your boating experience and improve your on-water safety.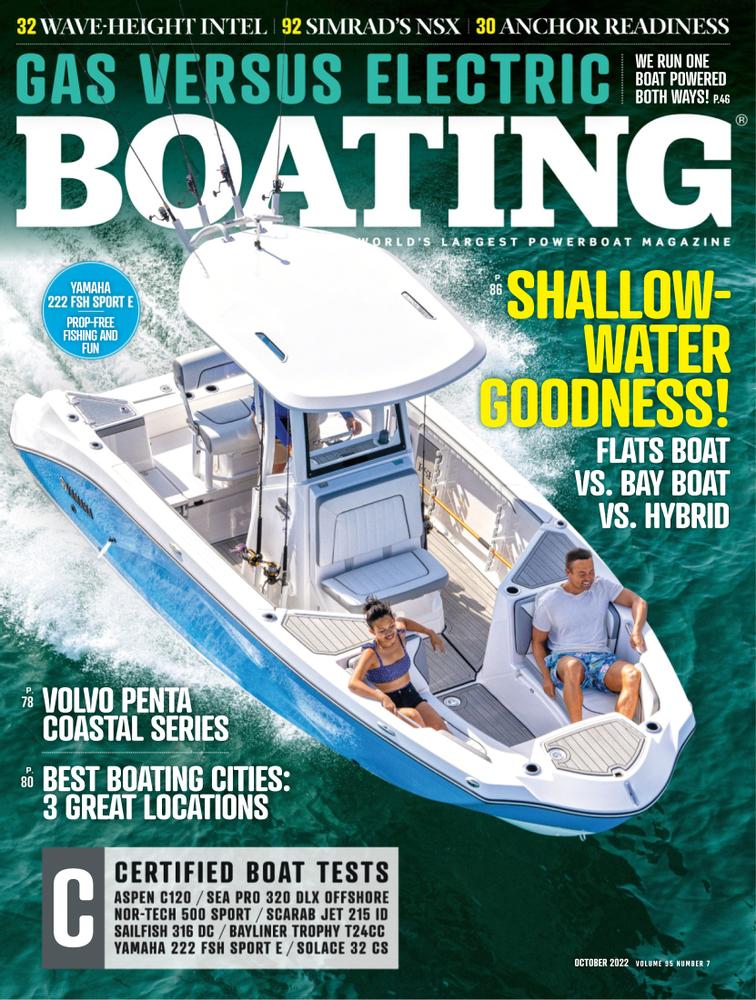 Other Similar Magazines
Southern Boating
If you're interested in exploring other boating magazines, Southern Boating is a great option. With 12 issues per year, it offers a wealth of information about boating in the southern regions. From cruising destinations to fishing spots, Southern Boating covers all aspects of boating life in the South.
Maine Boats, Homes & Harbors
For those who appreciate the unique charm and beauty of Maine, the magazine Maine Boats, Homes & Harbors is a must-read. It provides readers with insights into the maritime culture, showcasing stunning boats, coastal homes, and the rich history of the region.
Passage Maker
Passage Maker focuses on the long-range cruising community. If you're interested in exploring new destinations, ocean passages, or simply enjoy reading about the adventures of fellow boaters, this magazine offers a wealth of captivating stories and helpful information.
Wooden Boat
Wooden Boat is a magazine dedicated to the art and craft of wooden boat building and restoration. It celebrates the beauty and craftsmanship of wooden boats, featuring stunning photography, expert advice, and captivating stories from the world of wooden boat enthusiasts.
Sail
Sail magazine is a favorite among sailing enthusiasts. With 16 issues per year, it covers a wide range of sailing-related topics, including race reports, cruising destinations, boat reviews, and tips for sailors of all skill levels.
Yachts International
Yachts International caters to the luxury boating market, showcasing the most extravagant yachts and providing readers with a glimpse into the world of luxury boating. With stunning photography and in-depth features, this magazine is a treat for yachting enthusiasts.
Soundings
Soundings is a comprehensive boating magazine that covers a variety of topics, including boat reviews, marinas, boating lifestyle, and the latest industry news. It is a go-to resource for boaters looking for a well-rounded and informative reading experience.
Sailing World
For competitive sailors, Sailing World offers a wealth of information and inspiration. With articles on racing techniques, regatta coverage, and interviews with top sailors, this magazine is a valuable resource for those involved in the world of competitive sailing.
About
Money Back Guarantee
Magazine-Agent.com stands behind the services they provide and offers a money-back guarantee on their subscriptions. If for any reason you're not satisfied with your subscription, you can contact their customer service team, and they will assist you in resolving the issue or provide a refund.
Payment Methods
Magazine-Agent.com offers a variety of payment methods to make the subscription process seamless. Whether you prefer to pay with a credit card or through an online payment service, they strive to accommodate your payment preferences.
In conclusion, Boating Magazine offers a wealth of valuable content for recreational boating enthusiasts. From unbiased boat tests to must-have gear recommendations and DIY tips, this magazine covers all aspects of boating. With a competitive introductory offer, convenient subscription account access, and a wide array of similar magazines to explore, Boating Magazine is a must-have resource for anyone passionate about boating. And with the support of Magazine-Agent.com's comprehensive customer service and user-friendly platform, subscribing to Boating Magazine and accessing other publications has never been easier. So dive in, explore the world of boating, and enjoy the adventures that await you on the water.
More at: Boating Magazine