Description
Looking to expand your culinary skills and try out new recipes in the comfort of your own kitchen? Look no further than Cuisine At Home magazine. With a subscription to this cooking and food magazine, you'll gain access to a wide range of delicious meals, simple recipes, and expert tips for cooks of all levels. Whether you're a kitchen novice or a seasoned pro, each issue is packed with everything you need to create healthy and mouthwatering home-cooked meals. From helpful techniques to ingredient recommendations, Cuisine At Home is your go-to resource for culinary inspiration. Don't miss out on this limited time offer – subscribe now and receive each issue for just $7.25!
About Cuisine At Home
Cuisine at Home is a popular cooking and food magazine that caters to both beginners and experienced cooks. Whether you're just starting to experiment in the kitchen or you're a seasoned chef, Cuisine at Home offers something for everyone. The magazine is known for its great recipes and healthy meal tips, making it an excellent resource for those looking to improve their culinary skills and create delicious, nutritious dishes.
Subscription Offers
If you're interested in subscribing to Cuisine at Home, there are a few subscription offers available. One online special allows you to purchase each issue for just $7.25, saving you 3% off the cover price. Alternatively, you can choose to subscribe annually for $29.00, which breaks down to $7.25 per issue. This is a great deal for the wealth of information and inspiration that Cuisine at Home provides in each and every edition.
Ordering Help
If you're looking to purchase a gift subscription for a friend or loved one, Cuisine at Home makes it easy. You have the option to either print or email a gift card, allowing you to customize the presentation of your gift. This is a thoughtful and convenient way to share the joy of cooking and delicious food with others. Additionally, if you have any questions or need assistance with your order, Cuisine at Home's customer service team is available to help. They can be reached at (800) 311-3995.
Categories
Cuisine at Home covers a wide range of topics within the realm of cooking, food, and wine. Whether you're interested in baking, exploring new cooking techniques, learning about different types of food and wine, or even delving into the world of home and gardening, Cuisine at Home has you covered. Each issue features content in these categories, ensuring that there's something of interest for every reader.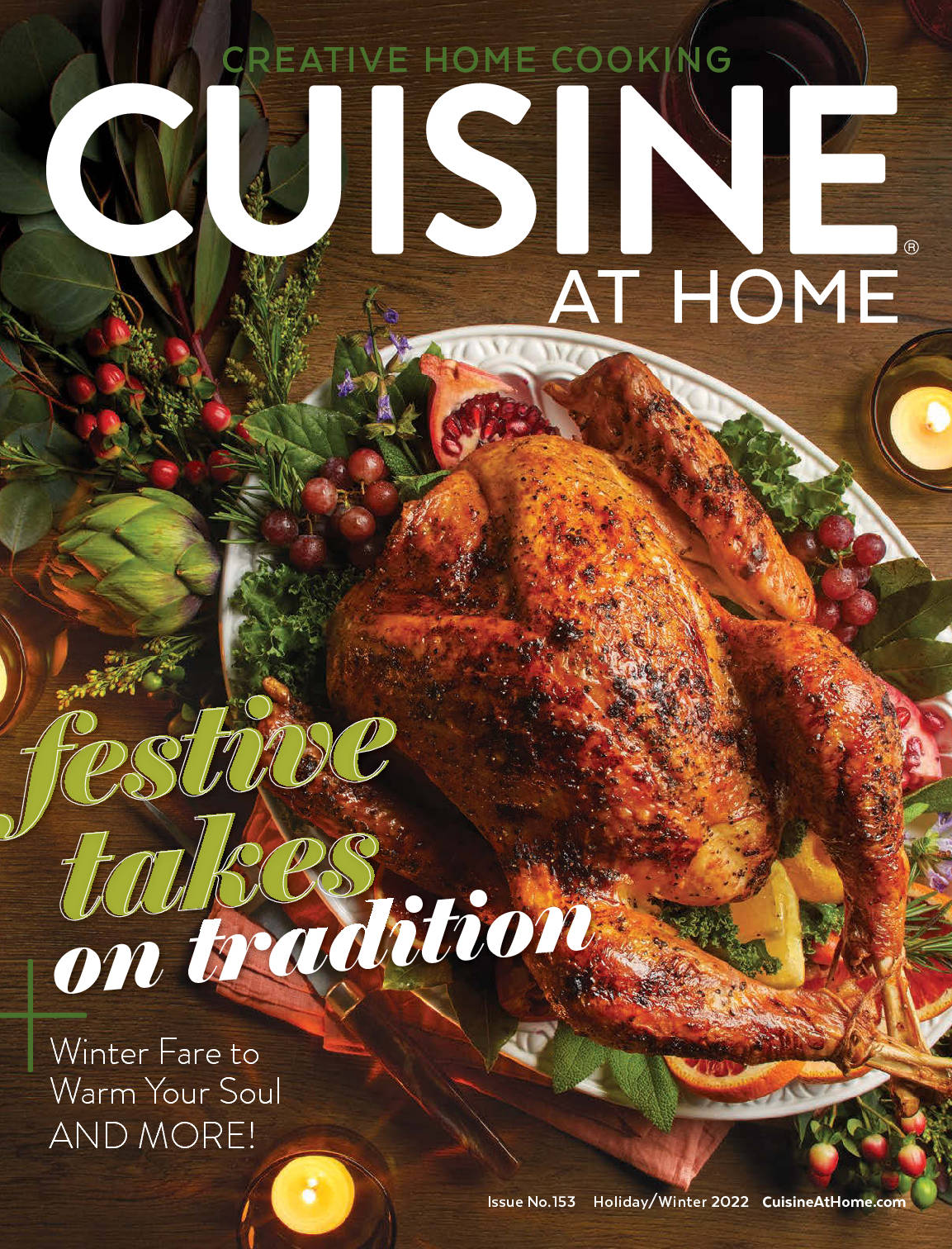 Sales Rank
Cuisine at Home is highly regarded within the magazine industry and has achieved a sales rank of 363 on Magazine-Agent.com. This ranking reflects the popularity and demand for the magazine, as well as the high quality of its content. It's clear that readers appreciate the value and enjoyment that Cuisine at Home provides.
Website
For more information about Cuisine at Home, including articles, recipes, and additional resources, you can visit their official website. The website is a great complement to the print magazine, allowing you to access content online and delve deeper into the world of cooking and food. Whether you're looking to browse recipes, read articles, or stay updated with the latest from Cuisine at Home, their website is an excellent resource.
Follow Cuisine At Home
If you're a fan of Cuisine at Home and want to stay updated with their latest offerings, you can follow them through their Table of Contents (ToC). The ToC provides a preview of the content featured in each issue, allowing you to see what's coming up and plan your cooking adventures ahead of time. By following the ToC, you can ensure that you never miss out on the recipes, tips, and techniques that Cuisine at Home has to offer.
Customer Service Number
If you have any questions or concerns regarding your subscription or order, Cuisine at Home's customer service team is available to assist you. You can reach them at (800) 311-3995. They are dedicated to providing excellent customer service and are happy to help address any inquiries you may have.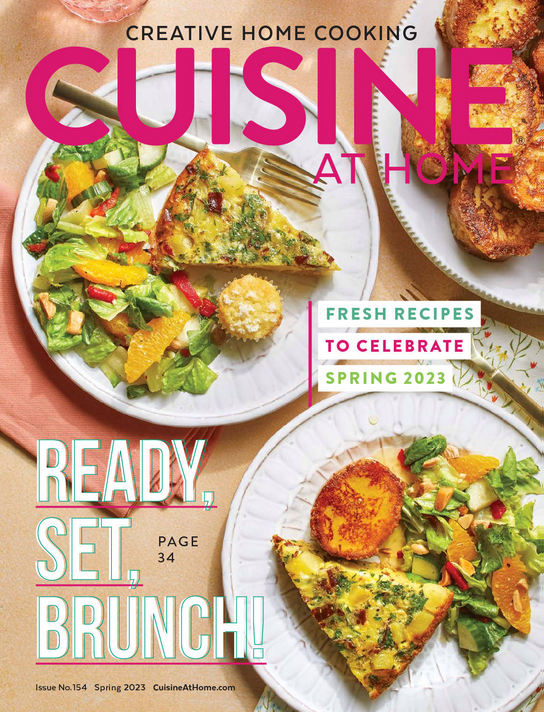 Similar Magazines
If you enjoy Cuisine at Home, you may also be interested in exploring other magazines in a similar genre. Some magazines that are similar in content and appeal include Southern Lady, Tea Time, Taste of the South, Southern Cast Iron, Cook's Illustrated, Bake From Scratch, Cooking With Paula Deen, and Cook's Country. These magazines offer a wealth of recipes, tips, and inspiration for those who love to cook and explore the world of food.
More at: Cuisine At Home Magazine