Description
The Realm of Imagination! Perhaps no other single publication has inspired generations of readers as CRICKET has. Acclaimed for its high-quality fiction, nonfiction, poetry, and brilliant illustrations, CRICKET delivers intelligent, imaginative content that encourages readers to develop their own, unique creativity. Frequent contests encourage young writers to try their hand at various genres. Grades 4-8.
Looking for a subscription that will transport you to the realm of imagination? Look no further than Cricket Magazine! For generations, Cricket has captivated readers with its high-quality fiction, nonfiction, poetry, and stunning illustrations. With frequent contests to inspire young writers, Cricket encourages creativity and fosters a love for reading in children grades 4-8. Now you can join in on the magic with online subscription offers starting as low as $3.22 per issue! That's a 13% savings off the cover price. Don't miss out on this limited time offer to embark on a literary adventure with Cricket Magazine.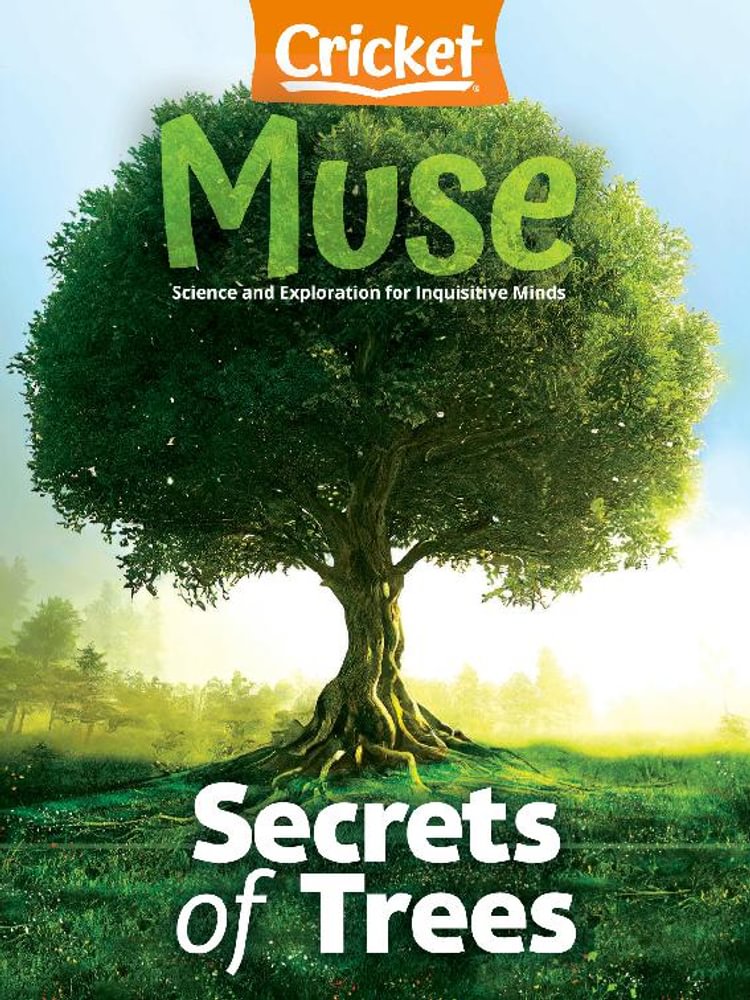 Cricket Magazine Subscription Offers
If you're a fan of reading and want to nurture a love for literature in your child, then a Cricket Magazine subscription is just what you need. With its wide range of engaging and educational content, Cricket Magazine is the perfect companion for young readers. And the best part? You can subscribe now for a risk-free trial! So, let's dive into the world of Cricket Magazine and explore all the amazing offers that await you.
Subscribe Now for a Risk-Free Trial
Are you wondering if Cricket Magazine is the right fit for your child? Well, you don't have to worry anymore! With our risk-free trial, you can experience the magic of Cricket Magazine firsthand before committing to a full subscription. Delve into the pages of captivating stories, thought-provoking articles, and beautiful illustrations that make Cricket Magazine a favorite among young readers. Don't miss out on this fantastic opportunity to introduce your child to the wonderful world of literature.
Online Special Offer
We have an exclusive online special offer just for you! Subscribe to Cricket Magazine today and enjoy the incredible price of as low as $3.22 per issue. That's a savings of 13% off the cover price! For only $28.98 per year, you can receive nine issues packed with engaging content that will captivate your child's imagination and foster a lifelong love for reading. This special offer is available for a limited time only, so don't wait too long to grab this amazing deal.
Subscription Details
With a Cricket Magazine subscription, you can expect to receive nine issues per year. Each issue is filled with a variety of content carefully curated to cater to children's interests and reading levels. Whether your child loves stories, cartoons, puzzles, or educational articles, Cricket Magazine has it all. It is designed for children between the ages of 4 and 8, making it the perfect companion throughout their early years of reading development.
Ordering Help
Are you having trouble placing your Cricket Magazine subscription order or have any queries about our offers? Don't worry, we're here to help! Our customer service team is just a phone call away. Feel free to reach out to us at (800) 821-0115, and one of our friendly representatives will assist you with any questions or concerns you may have. We want to ensure that your subscription process is smooth and hassle-free.
Top Sellers
Cricket Magazine offers a delightful array of top-selling titles that are beloved by children and parents alike. Here are some of our most popular magazines that you won't want to miss:
Ladybug
Ladybug magazine is a favorite among early readers. Filled with charming stories, vibrant illustrations, and interactive activities, this magazine sparks imagination and curiosity in young minds. With 18 issues available at a discounted price of $57.95, you can enjoy 13% savings and provide your child with hours of enjoyable reading.
Highlights High Five
Highlights High Five is an engaging and educational magazine designed specifically for preschoolers. It features stories, puzzles, and activities that promote early learning and encourage creativity. With 12 issues available at just $39.99, you can save 32% and give your child a head start on their educational journey.
Spider
Spider magazine is perfect for young readers with a passion for storytelling. Filled with captivating tales, exciting adventures, and beautiful illustrations, Spider sparks young imaginations and nurtures a love for reading. Grab 18 issues for only $57.95 and enjoy a 13% discount on this amazing publication.
OWL
If your child is curious about the world around them, OWL magazine is the perfect choice. With intriguing articles, fascinating facts, and interactive experiments, OWL inspires young minds to explore and discover. Get 20 issues for just $50.00 and save 28% on this educational gem.
chickaDEE
chickaDEE magazine is tailored to curious children who love to learn. Packed with informative articles, fun facts, and engaging puzzles, this magazine sparks a thirst for knowledge in young readers. Don't miss out on the chance to get 20 issues for $50.00 and save 28% on this enriching publication.
Chirp
Chirp magazine is a delightful companion for preschoolers and early readers. With its colorful illustrations, engaging stories, and entertaining activities, Chirp fosters a love for reading and imagination in young children. Enjoy 20 issues at a discounted price of $50.00 and save 28%.
Ranger Rick Dinosaurs
Is your child fascinated by dinosaurs? Ranger Rick Dinosaurs magazine is the ultimate guide to prehistoric times. Packed with exciting facts, amazing illustrations, and interactive features, this magazine brings the world of dinosaurs to life. Get six issues for $24.95 and save 16% on this adventure through time.
Babybug
Introduce the youngest readers in your life to the joys of reading with Babybug magazine. Filled with colorful images, delightful rhymes, and touchable textures, Babybug creates a magical reading experience for babies and toddlers. Get 18 issues for $57.95 and save 28% on this captivating publication.
As you can see, Cricket Magazine offers an impressive selection of magazines that cater to different interests and age groups. No matter which publication you choose, you can rest assured that your child will be engaged, entertained, and inspired by the contents of each issue.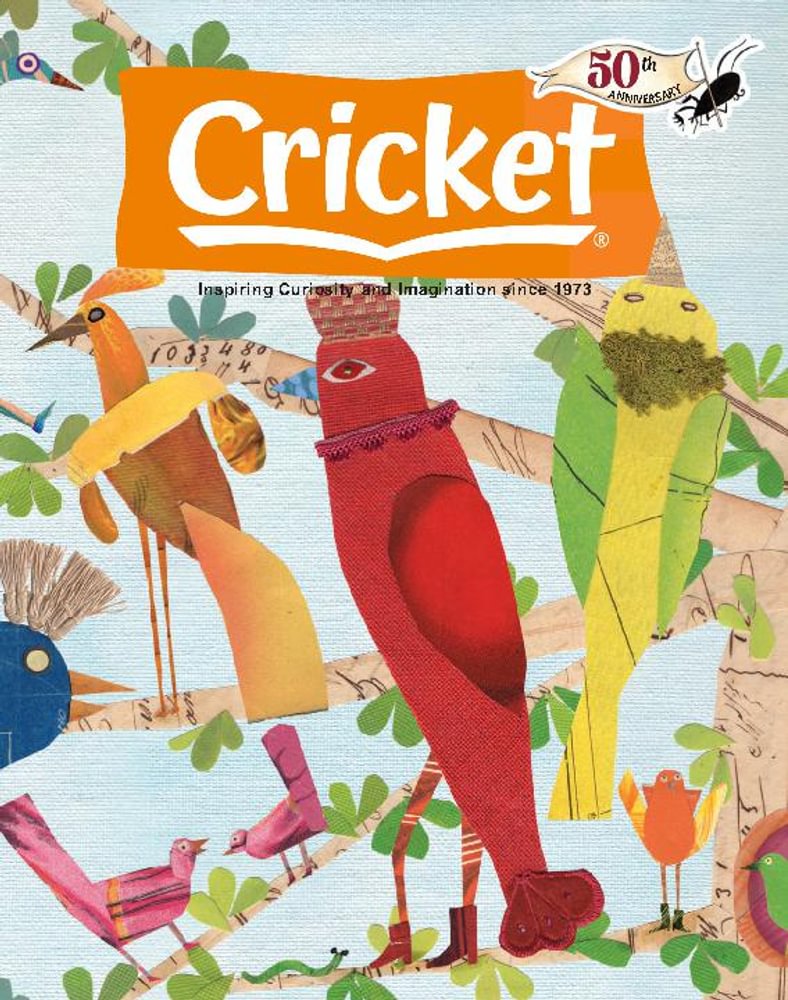 Categories
Cricket Magazine covers a wide range of categories, ensuring that there is something for every child's interests and preferences. Here are the categories you can find within the pages of Cricket Magazine:
Boys
Cricket Magazine understands that boys have unique interests and preferences when it comes to reading. Our boys' category features content that appeals to their adventurous spirit, curiosity, and love for action-packed stories. From exciting adventures to fascinating facts, boys will find plenty to keep them engaged and entertained in Cricket Magazine.
Cartoons
Who doesn't love cartoons? In the cartoons category, Cricket Magazine brings beloved characters to life through colorful illustrations and fun stories. Children can immerse themselves in the world of their favorite animated friends and discover new adventures with each turn of the page.
Children's
The children's category encompasses a wide variety of content suitable for young readers. From stories that foster imagination to educational articles that promote learning, this category provides a well-rounded reading experience for children of all ages.
Education
Education is at the core of Cricket Magazine. In the education category, children can expand their knowledge and learn about a range of subjects in a fun and engaging way. From science and history to geography and literature, Cricket Magazine covers it all, making learning an enjoyable experience.
Game & Puzzle
For children who love a challenge, the game and puzzle category in Cricket Magazine is a treasure trove of brain teasers and interactive activities. Packed with crosswords, puzzles, and games, this category keeps young minds sharp and entertained.
Games
Unleash your child's inner gamer! The games category in Cricket Magazine features a variety of interactive activities that stimulate critical thinking and problem-solving skills. From board games to word games, this category ensures that your child will never be bored.
Girls
Girls are unique, and Cricket Magazine understands that. The girls' category features content that appeals to their interests, fostering creativity, and empowering young girls. From stories about strong female characters to articles that inspire and educate, this category celebrates girls and their unique perspectives.
Teaching
Cricket Magazine is not just for children; it's also an invaluable resource for teachers. The teaching category provides educators with valuable tools, lesson plans, and ideas to make learning exciting and enjoyable for their students. From tips for classroom management to creative teaching strategies, this category is a must-read for educators.
With such a wide variety of categories, Cricket Magazine ensures that every child can find something that aligns with their interests, fostering a love for reading and learning.
Magazine-Agent.com Sales Rank
Cricket Magazine holds an impressive sales rank on Magazine-Agent.com. Out of thousands of publications, Cricket Magazine ranks 328, highlighting its popularity among readers. This sales rank reflects the quality and appeal of Cricket Magazine, making it a trusted choice for parents and educators alike.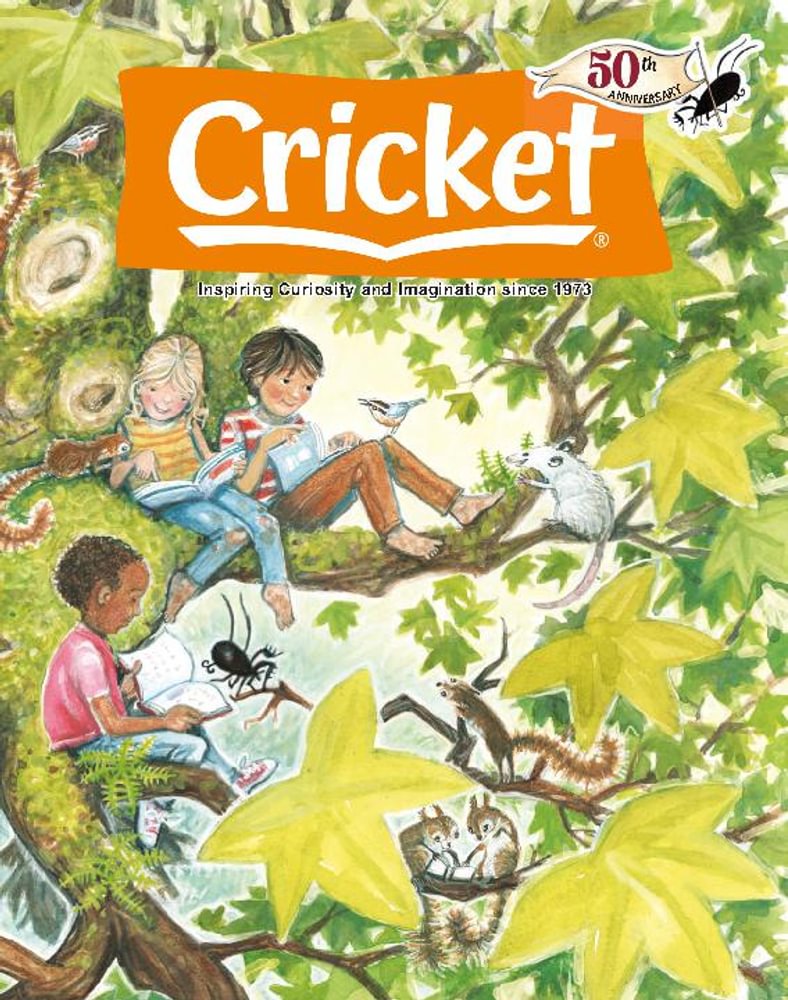 Website
For more information on Cricket Magazine and its offerings, you can visit the official website at Cricket. Explore the website to learn more about the content, read sample articles, and find additional resources to enhance your child's reading experience.
Customer Service Number
If you have any questions or concerns regarding your Cricket Magazine subscription or need assistance with placing an order, the customer service team is just a phone call away. You can reach out to us at (800) 821-0115, and our friendly representatives will be happy to assist you.
About Cricket Magazine
Cricket Magazine has been captivating young readers for generations. Let's explore what makes this publication so special:
The Realm of Imagination!
Cricket Magazine excels in fostering imagination and creativity in children. With its brilliant storytelling, vibrant illustrations, and thought-provoking content, Cricket Magazine transports readers to a world where anything is possible. It sparks the imagination and opens doors to new ideas and perspectives, encouraging children to explore their own unique creativity.
Acclaimed Content
Cricket Magazine is renowned for its high-quality fiction, nonfiction, and poetry. Every piece of content is carefully selected to engage and educate young readers. The stories in Cricket Magazine go beyond entertainment, addressing important themes and values that resonate with children. The nonfiction articles provide factual information while being engaging and accessible. This commitment to quality content sets Cricket Magazine apart and ensures a rewarding reading experience for children.
Contests for Young Writers
Cricket Magazine believes in nurturing young talent and providing a platform for aspiring writers to showcase their skills. With frequent contests, Cricket Magazine encourages young readers to try their hand at various genres, from short stories to poetry. These contests not only inspire creativity but also instill confidence in young writers and ignite a lifelong passion for writing.
Grade Range: 4-8
Cricket Magazine is tailored for children in the grade range of 4 to 8. This age group is crucial for developing reading skills and fostering a love for literature. Cricket Magazine recognizes the unique needs and interests of children in this range and curates content that aligns with their reading level and experiences.
Money Back Guarantee
At Cricket Magazine, we are confident in the quality of our publication. We believe you and your child will love every issue of Cricket Magazine. That's why we offer a money-back guarantee. If, for any reason, you are not satisfied with your subscription, you can request a refund. Your satisfaction is our top priority.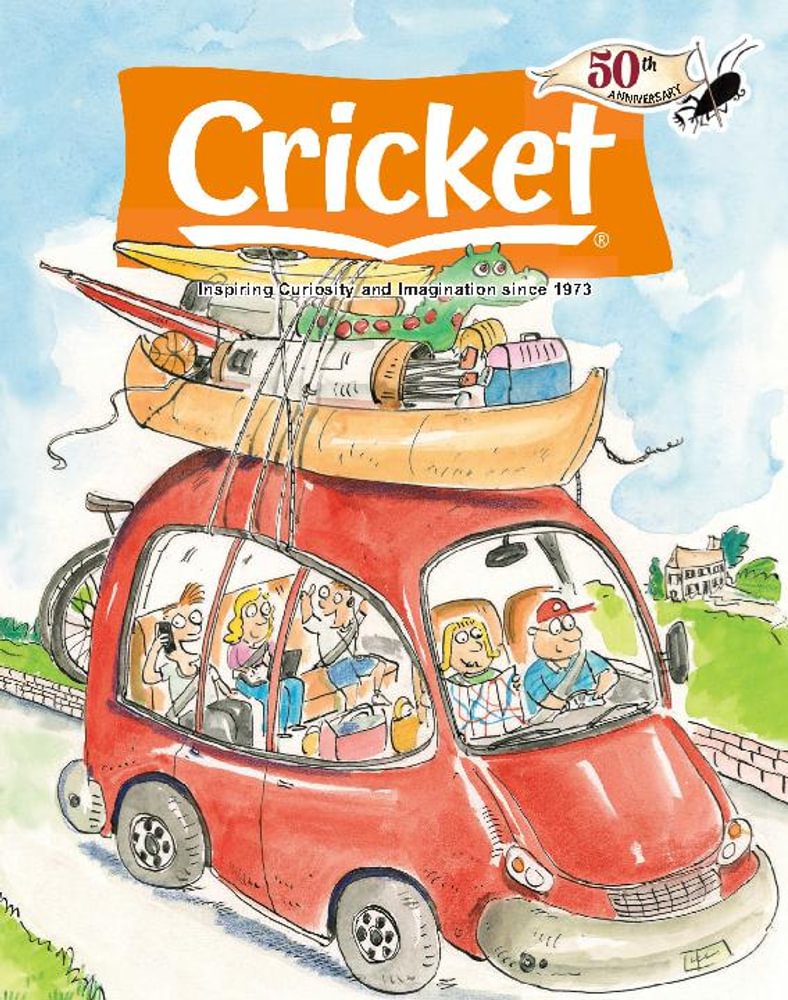 Payment Methods
Cricket Magazine offers flexible payment options to make subscribing even easier. We accept major credit cards, including Visa, Mastercard, American Express, and Discover. Choose the payment method that works best for you and embark on a journey of literary discovery with Cricket Magazine.
In conclusion, Cricket Magazine offers a wealth of captivating content for young readers. With its risk-free trial, fantastic subscription offers, and a wide variety of top sellers, there is something for every child's interests and reading level. Visit our website or contact our customer service team to start your subscription today. Immerse your child in the realm of imagination and watch their love for reading soar with Cricket Magazine.
More at: Cricket Magazine