Description
The magazine of all aspects of the cutlery industry: sporting use, collecting, history, new products and innovations, legislation, and knife making. Blade is a special publication dedicated the world of knives. It provides knife makers and collectors with information concerning new knife-making techniques and processes, field tests and the latest news about knives.
Looking for a magazine that covers all aspects of the cutlery industry, from sporting use to knife making? Look no further than Blade Magazine! As a special publication dedicated to the world of knives, Blade offers knife makers and collectors valuable information on new techniques, field tests, and the latest news in the industry. With a focus on collecting, history, new products, and innovations, Blade is the go-to resource for anyone passionate about knives. And for a limited time, you can subscribe to Blade Magazine for just $2.16 per issue, saving 66% off the cover price! Don't miss out on this incredible offer, subscribe now!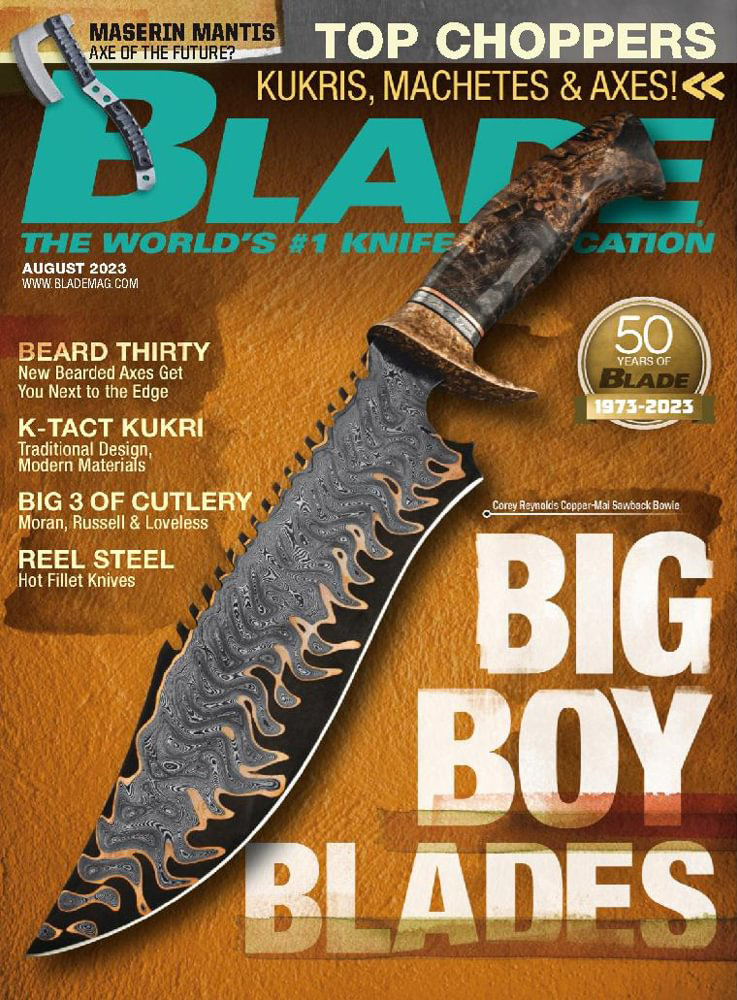 Blade Magazine Subscription Offers
Online Special
If you're interested in subscribing to Blade Magazine, you're in luck! We're currently running an online special where you can get each issue for just $2.16. This offer saves you a whopping 66% off the cover price! Don't miss out on this incredible deal – subscribe now and start enjoying all the amazing content Blade Magazine has to offer.
Per Issue Price
For those who prefer to purchase individual issues of Blade Magazine, the price per issue is $2.16. This allows you to pick and choose which issues you want to read without committing to a yearly subscription. With this affordable price, you can stay up-to-date with all the latest news and developments in the cutlery industry.
Yearly Subscription
If you're a committed fan of Blade Magazine and want to ensure that you never miss an issue, a yearly subscription is the way to go. For just $25.98 per year, you'll receive a year's worth of Blade Magazine delivered straight to your doorstep. This is a great option for those who want to immerse themselves in the world of knives and stay informed about all things cutlery-related.
Save 66% OFF the cover price!
When you subscribe to Blade Magazine, you'll save an incredible 66% off the cover price. This means that not only will you have access to all the exclusive content and features in each issue, but you'll also be getting it at a fraction of the cost. Treat yourself to a subscription and start saving today!
Frequencies
Blade Magazine is published on a monthly basis, meaning you'll receive a new issue every month. This frequent publishing schedule ensures that you'll always be up-to-date with the latest news and trends in the cutlery industry. Whether you're a knife enthusiast or a professional in the field, you won't want to miss out on each new issue of Blade Magazine.
Ordering Help
If you have any questions or need assistance with placing an order for Blade Magazine, our customer service team is here to help. Simply give us a call at (877) 485-6426 and one of our friendly representatives will be happy to assist you. We want to make sure that your ordering process goes smoothly and that you're able to start enjoying Blade Magazine as soon as possible.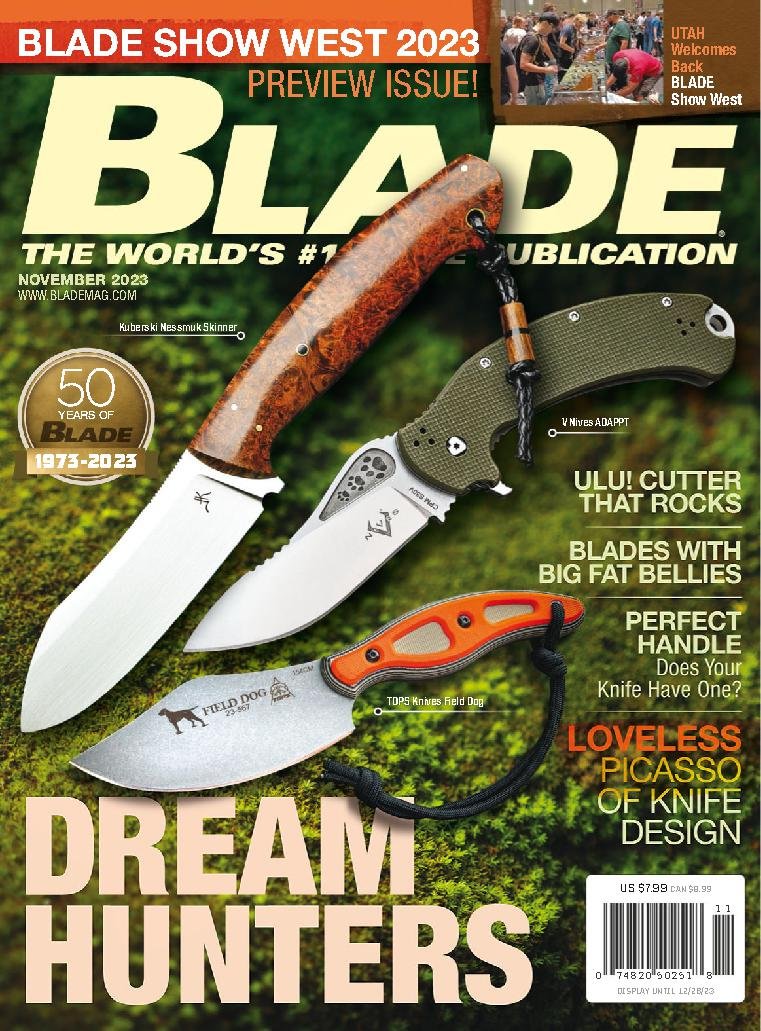 Blade Magazine
Cutlery Industry
Blade Magazine covers all aspects of the cutlery industry, making it the ultimate resource for those interested in knives. Whether you're a knife maker, collector, or simply have a passion for knives, Blade Magazine has you covered. With in-depth articles, interviews, and features, you'll gain valuable insights into the world of cutlery and stay informed about the latest trends and innovations.
Sporting Use
Knives have long been a valuable tool in various sporting activities, and Blade Magazine recognizes their importance in this context. From hunting to fishing, Blade Magazine explores the many ways knives are used in outdoor sports. Whether you're looking for tips on knife selection for your next fishing trip or want to learn about the best knives for hunting, Blade Magazine has the information you need.
Collecting
For knife collectors, Blade Magazine is a treasure trove of information. Discover rare and unique knives, learn about the history and value of different knife models, and stay up-to-date with the latest trends in knife collecting. Whether you're a seasoned collector or just starting out, Blade Magazine will help you build a collection that you can be proud of.
History
The history of knives is rich and fascinating, and Blade Magazine delves into this subject with informative articles and features. Learn about the origins of different knife styles, the role knives have played throughout history, and how they have evolved over time. Whether you're a history buff or simply curious about the origins of your favorite knives, Blade Magazine will satisfy your curiosity.
New Products and Innovations
Stay ahead of the curve by reading Blade Magazine's coverage of new products and innovations in the cutlery industry. From groundbreaking knife designs to innovative manufacturing techniques, Blade Magazine keeps you informed about the latest developments in the world of knives. Whether you're a knife maker or simply interested in the cutting-edge of knife technology, Blade Magazine has you covered.
Legislation
Blade Magazine also keeps readers informed about the ever-changing landscape of knife legislation. Stay up-to-date with the latest laws and regulations regarding knife ownership, carry, and use. Understanding the legalities surrounding knives is crucial for both professionals and enthusiasts, and Blade Magazine ensures that its readers are well-informed about these important issues.
Knife Making
For knife makers, Blade Magazine is an invaluable resource. Learn about new techniques, tools, and materials that can enhance your craft. Gain insights from expert knife makers and discover tips and tricks that can take your creations to the next level. Whether you're a beginner or an experienced craftsman, Blade Magazine will provide you with the inspiration and knowledge you need to excel in the art of knife making.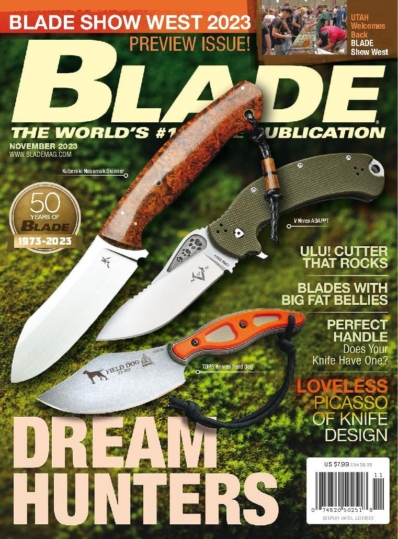 Quick Facts
Categories
Blade Magazine falls under the categories of Collectibles, Gun & Knife, Hunting & Fishing, and Outdoors. This wide range of categories reflects the diverse interests and passions of Blade Magazine's readership.
Sales Rank
According to Magazine-Agent.com, Blade Magazine has a sales rank of 162. This indicates its popularity and appeal among readers who are interested in the world of knives and cutlery.
Website
Blade Magazine has its own website where readers can find additional content, subscribe to the magazine, and access various resources related to the cutlery industry. The website is a hub for knife enthusiasts and provides a platform for further engagement with the Blade Magazine community.
Follow Blade with Toc
Stay connected with Blade Magazine by following them with Toc, a platform that enables readers to track their favorite magazines and receive notifications about new issues, articles, and updates. By following Blade with Toc, you'll never miss out on the latest content from the magazine.
Customer Service Number
If you have any questions or need assistance, Blade Magazine's customer service team is just a phone call away. You can reach them at (877) 485-6426, and they'll be happy to help you with any inquiries or concerns you may have.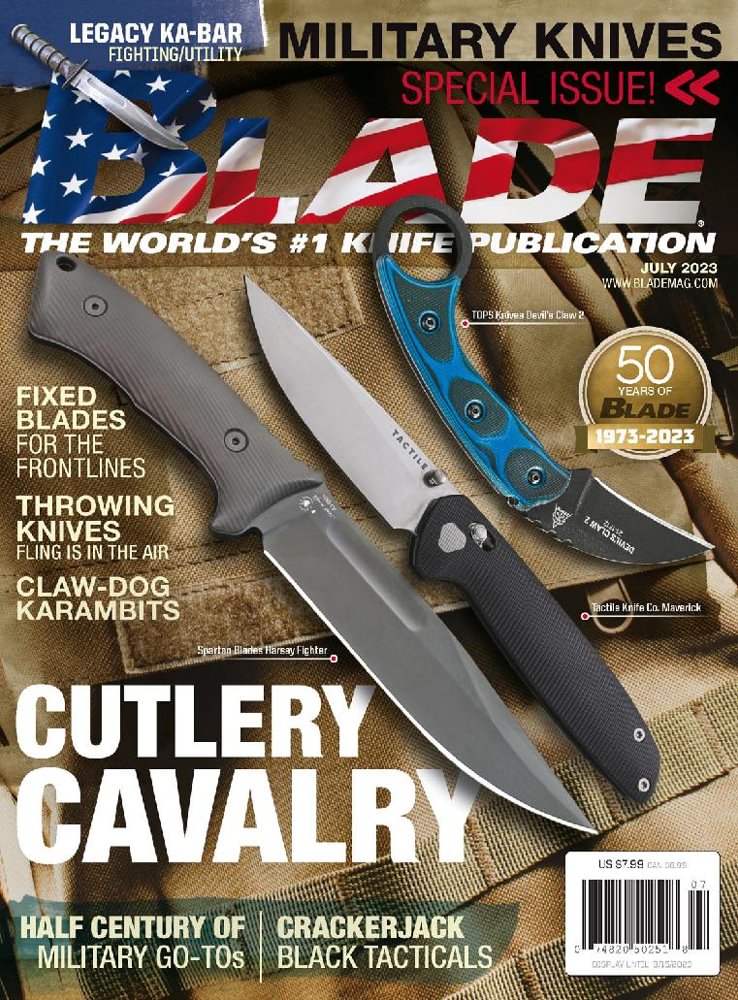 You May Also Like
Gray's Sporting Journal
If you enjoy Blade Magazine's coverage of outdoor sports, hunting, and fishing, you'll likely also enjoy Gray's Sporting Journal. This magazine explores the world of sporting adventure, with articles, essays, and breathtaking photography that capture the thrill of the great outdoors.
Gun Digest
For those with an interest in firearms and shooting sports, Gun Digest is a must-read magazine. Discover the latest gun reviews, collectible firearms, and expert advice on responsible firearm ownership and usage. Gun Digest provides an in-depth look at all things firearms-related.
Personal Defense World
Personal Defense World is dedicated to helping readers protect themselves and their loved ones. With articles on self-defense techniques, concealed carry, and home security, this magazine is a valuable resource for anyone interested in personal safety.
Ballistic
Ballistic is a magazine that caters to firearms enthusiasts of all levels. From beginners to experts, Ballistic covers a wide range of topics including firearms reviews, shooting tips, and showcasing the latest advancements in firearms technology. Stay informed and entertained with Ballistic.
Tactical Life
For those interested in tactical gear and military-style firearms, Tactical Life is the magazine to read. Explore the world of tactical firearms, gear, and training, and learn about the latest innovations in this field. Tactical Life is a comprehensive resource for anyone interested in the tactical world.
Guns Of The Old West
Step back in time with Guns Of The Old West magazine. This publication focuses on the firearms, history, and culture of the Old West, providing readers with fascinating insights into this iconic period of American history. If you have a passion for the Wild West, this is the magazine for you.
Combat Handguns
Combat Handguns is a magazine dedicated to the world of handguns and self-defense. From reviews of the latest handguns to training tips and techniques, Combat Handguns is an essential resource for anyone interested in personal protection.
Garden & Gun
Garden & Gun celebrates the best of Southern culture, encompassing everything from food and drink to travel and outdoor adventures. With stunning photography and insightful articles, Garden & Gun captures the essence of Southern living and provides readers with a unique perspective on the region.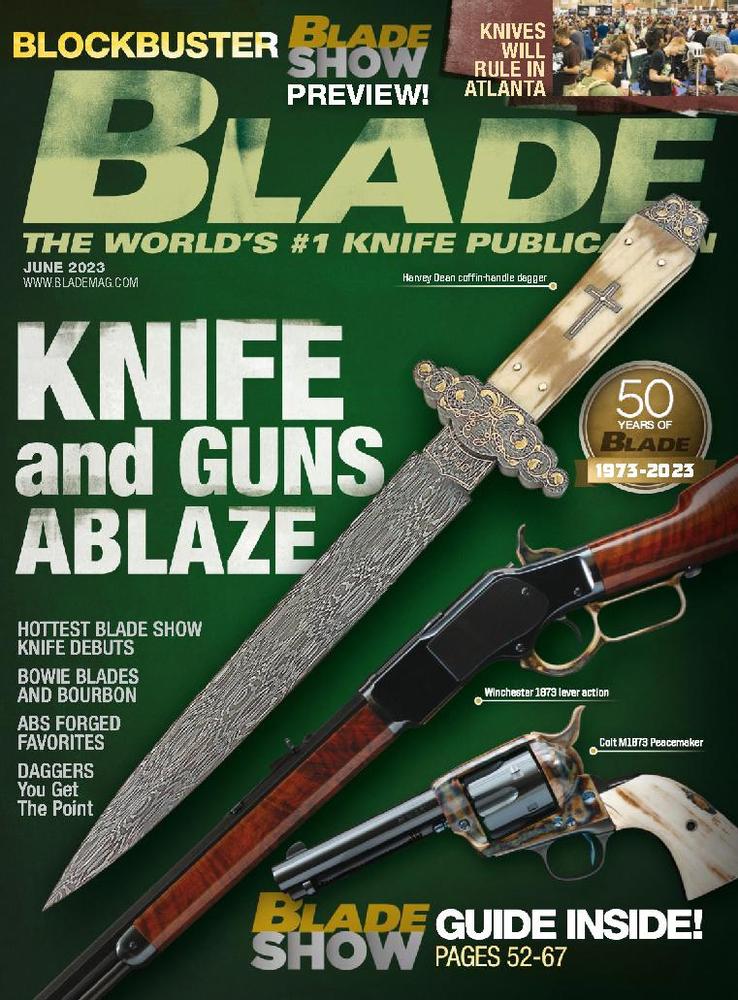 About Us
At Blade Magazine, we're confident in the quality and value of our publication. That's why we offer a money-back guarantee to all our subscribers. If you're not satisfied with your subscription, simply let us know, and we'll refund your money. We believe in providing our readers with the best possible experience, and your satisfaction is our top priority.
We also offer an affiliate program for those interested in partnering with Blade Magazine. By becoming an affiliate, you can earn commissions for promoting our magazine to your audience. If you're passionate about knives and cutlery, this is a great opportunity to share your love for the hobby while earning some extra income.
If you have any questions or concerns, our FAQs section is a great place to find answers. We've compiled a list of common queries and provided detailed responses to ensure that you have all the information you need.
To browse through our wide range of magazines, visit our website's "Browse Magazines" section. Here, you'll find an extensive collection of publications covering various subjects and interests. Whether you're looking for magazines on sports, cooking, or fashion, we have something for everyone.
If you prefer to search for magazines by category, our "Categories A-Z" section is just what you need. Explore different categories and discover new publications that align with your interests and passions.
For a complete list of titles available through Blade Magazine, check out our "Title Listings" section. This comprehensive listing allows you to see all the magazines we offer in one convenient place.
If you need any assistance or have further questions, our customer help team is always ready to assist you. Don't hesitate to reach out to us if you require any support or guidance. We're here to ensure that your magazine experience is seamless and enjoyable.
In conclusion, Blade Magazine is a leading publication dedicated to all aspects of the cutlery industry. With its comprehensive coverage of sporting use, collecting, history, new products and innovations, legislation, and knife making, Blade Magazine is the ultimate resource for knife enthusiasts, collectors, and professionals alike. Subscribe today and join the vibrant community of knife enthusiasts who rely on Blade Magazine for their cutlery needs.
More at: Blade Magazine