Description
Baseball Digest, the only magazine devoted to baseball, is the total source for your baseball information. All the bases are covered: Major League Baseball, records and statistics, team reports, the minor leagues, the college game, fantasy leagues, it's all here. Plus columns and opinions from the top baseball writers. Don't get caught looking at a called third strike. Subscribe today.
Looking for the ultimate source of baseball information? Look no further than Baseball Digest Magazine. This comprehensive magazine covers everything from Major League Baseball to the minor leagues, records and statistics, team reports, the college game, and even fantasy leagues. With columns and opinions from top baseball writers, you'll stay up to date on all the latest news and insights. Don't strike out on your baseball knowledge – subscribe to Baseball Digest today and never miss a beat.
Baseball Digest Magazine: The Ultimate Source for Baseball Information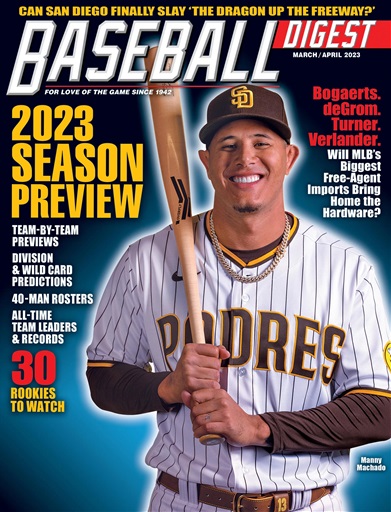 About Baseball Digest Magazine
Welcome to Baseball Digest Magazine, the ultimate source for all your baseball information needs. As the only magazine devoted entirely to baseball, we strive to provide comprehensive coverage and in-depth analysis of the sport. Whether you're a dedicated fan, a player, a coach, or simply someone who enjoys following the game, Baseball Digest has something for everyone.
Coverage of Major League Baseball
At Baseball Digest, we understand the importance of Major League Baseball (MLB) and its impact on the sport. That's why we dedicate a significant portion of our magazine to covering the latest news, updates, and analysis from the world of MLB. From game recaps to player profiles, trades to free agency rumors, our expert writers and reporters keep you informed and entertained throughout the season.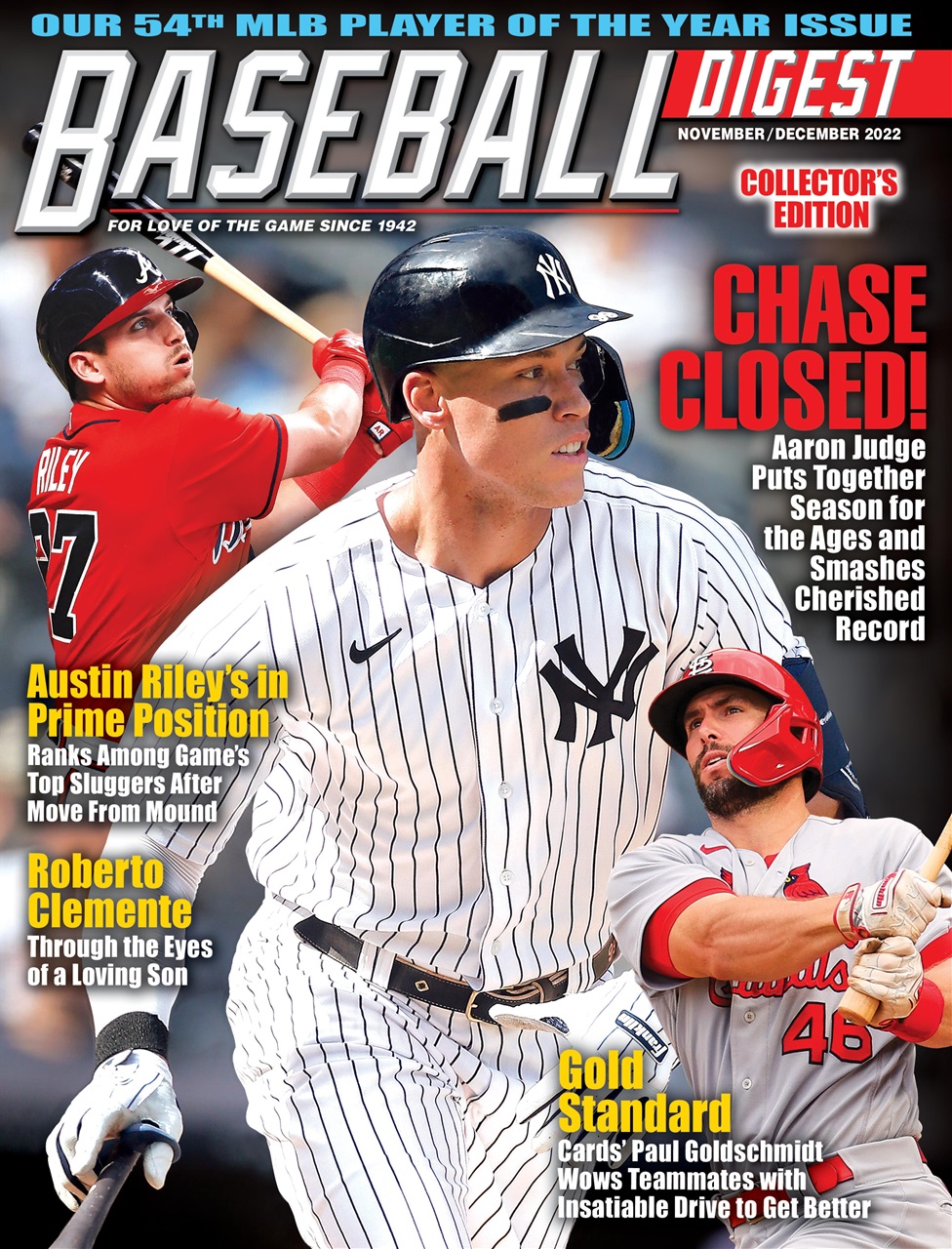 Records and Statistics
For the true baseball aficionado, records and statistics hold a special place in understanding the game's history and greatness. In every issue of Baseball Digest, you'll find a comprehensive section dedicated to records and statistics, highlighting the achievements of players, teams, and the sport as a whole. Whether you're curious about career home run leaders, single-season batting averages, or pitching milestones, we have you covered.
Team Reports
No matter which team you root for, Baseball Digest provides detailed team reports that delve into the strengths, weaknesses, and key players of each franchise. We offer insights and analysis on every team in MLB, giving you a comprehensive understanding of their performance and strategies. From the perennial powerhouses to the up-and-coming underdogs, we keep you up to speed on the latest happenings in the baseball world.
Minor Leagues
Baseball is not just about the major leagues. We recognize the importance of the minor leagues in nurturing talent and shaping the future of the sport. Our magazine features regular coverage of the minor leagues, showcasing promising young prospects and their journey towards the big leagues. Stay ahead of the curve and discover the next generation of baseball stars with Baseball Digest.
College Game
The college baseball scene is a breeding ground for future MLB talent, and we don't overlook its significance. Baseball Digest provides extensive coverage of college baseball, including in-depth analysis, rankings, and profiles of top collegiate players and teams. Whether you're a scout searching for the next superstar or simply an avid fan of the college game, our magazine keeps you connected to the exciting world of college baseball.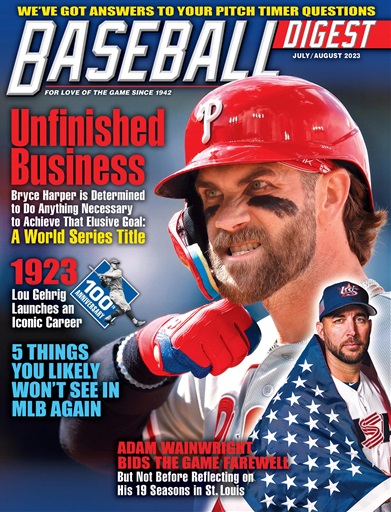 Fantasy Leagues
For those who enjoy the strategic and interactive side of the game, Baseball Digest offers a dedicated section for fantasy baseball enthusiasts. Our expert advice, player rankings, and insider tips help you build a winning fantasy team and stay ahead of your competition. From draft strategies to mid-season adjustments, we provide the information you need to dominate your fantasy league.
Columns and Opinions
In addition to factual coverage and analysis, Baseball Digest includes thought-provoking columns and opinions from some of the top baseball writers in the industry. Our contributors offer unique perspectives, share personal anecdotes, and engage in lively debates about various aspects of the game. Whether you're interested in historical trivia, controversial rule changes, or the state of the sport, our columns are sure to keep you entertained and informed.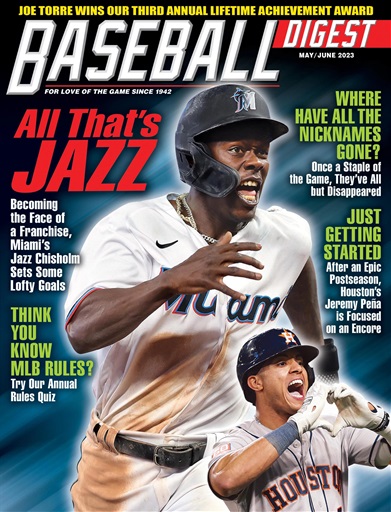 How to Subscribe to Baseball Digest Magazine
Subscribing to Baseball Digest Magazine is easy! Simply visit our website to take advantage of our special introductory offer. For as low as $8.33 per issue, you can enjoy our magazine delivered to your door bi-monthly. Don't miss out on this fantastic deal and ensure you stay up to date with all the latest baseball news, insights, and analysis.
Other Recommended Magazines
In addition to Baseball Digest, we understand that there are other reputable magazines in the sports genre that may pique your interest. Some of our recommended magazines include:
Sports Illustrated Kids: A magazine specifically designed for young sports enthusiasts, providing engaging content and inspiring stories.
Beckett Baseball: A magazine dedicated to baseball card collecting, featuring price guides, research, and industry news.
Sports Illustrated: A widely popular magazine covering all major sports, including in-depth features, interviews, and stunning photography.
Ranger Rick Jr.: A magazine for young nature lovers, exploring wildlife and the great outdoors.
Ranger Rick Cub: A beginner-level magazine for children aged 4-7, encouraging curiosity and a love for animals and nature.
Click: A science and technology magazine for kids, fostering a love for STEM subjects through interactive articles and experiments.
Animal Tales: A magazine that celebrates the fascinating world of animals through engaging stories, photos, and activities.
Highlights: A beloved children's magazine that promotes learning, creativity, and family time through stories, puzzles, and crafts.
These magazines, in conjunction with Baseball Digest, provide a diverse range of sports and educational content that is sure to captivate readers of all ages and interests.
So why wait? Subscribe to Baseball Digest today and join the thousands of satisfied readers who rely on us as their go-to source for all things baseball. Don't miss a single pitch, hit, or home run – trust Baseball Digest Magazine to keep you informed and entertained throughout the baseball season and beyond.
More at: Baseball Digest Magazine