Description
Georgia is more than delicious peach pie and the winning Braves! Atlanta Magazine is a publication which will have you on the phone with your travel agent booking a plane ticket to this booming city. You'll want to save each informative issue including useful guides to shopping, hot spot dining, cultural arts, sports & entertainment.
If you're looking for a magazine that will transport you to the vibrant city of Atlanta, look no further than Atlanta Magazine. Filled with informative articles on shopping, dining, cultural arts, sports, and entertainment, this publication will have you itching to book a plane ticket and experience the charm and excitement of this booming city. From guides to must-visit hot spots to mouth-watering restaurant recommendations, Atlanta Magazine is your ticket to discovering all that Atlanta has to offer. With a subscription offer as low as $1.50 per issue, now is the perfect time to subscribe and start exploring the best of Atlanta.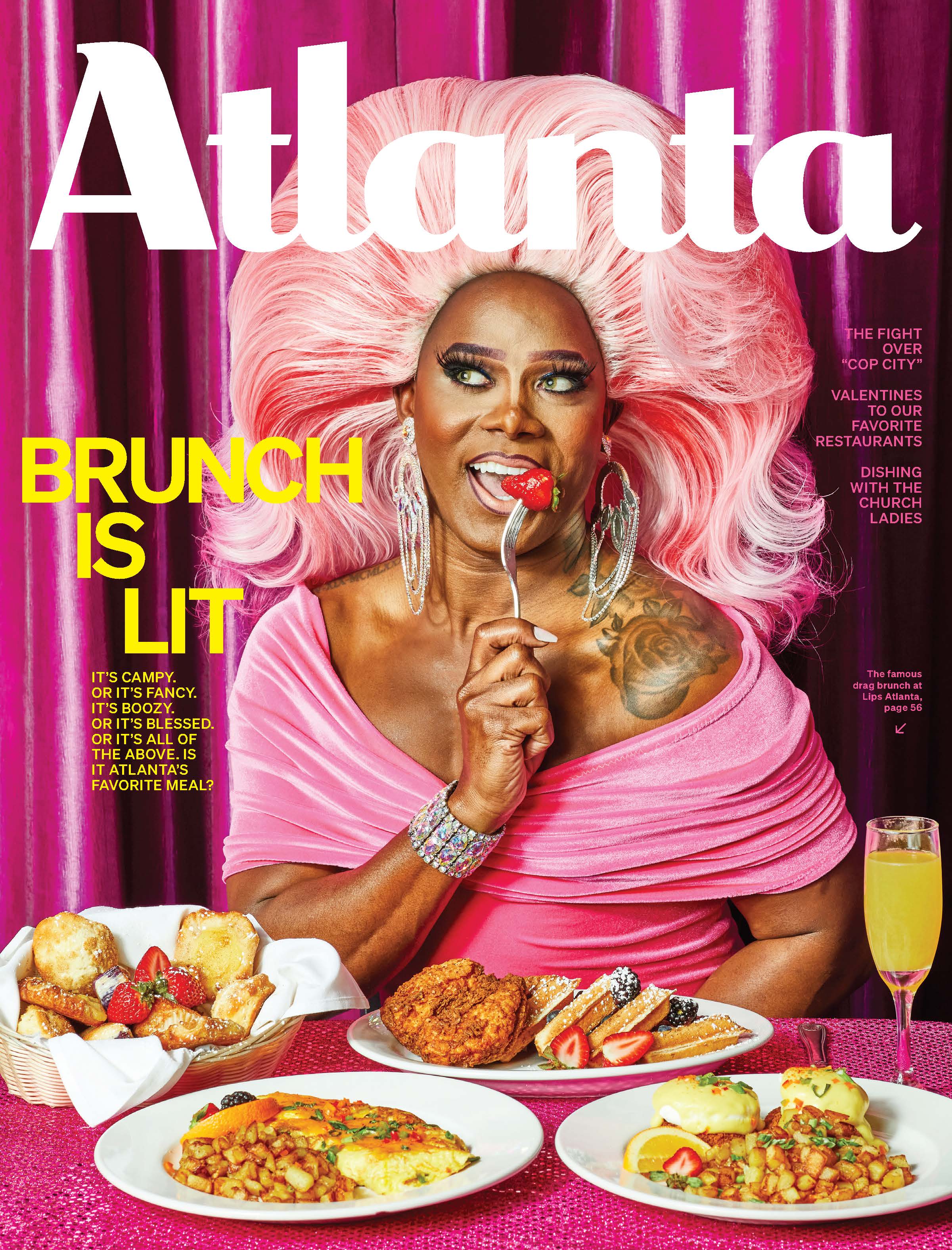 Why Subscribe to Atlanta Magazine
Discover the Booming City of Atlanta
Are you itching to explore a vibrant and booming city? Look no further than Atlanta, Georgia! Atlanta Magazine is your ultimate guide to all things Atlanta— from the delicious peach pie to the winning Braves. This publication is filled with insider tips and exciting features that will make you want to book a plane ticket and experience the city for yourself. Let Atlanta Magazine be your trusted companion as you discover all that Atlanta has to offer.
Get Insider Tips on Shopping and Dining
Are you a shopaholic or a foodie? Atlanta Magazine has got you covered! With its comprehensive shopping and dining guides, you'll never miss out on the hottest trends and must-try dishes in the city. Whether you're looking for the best boutiques, local designers, or trendy restaurants, Atlanta Magazine will lead you to the hidden gems that only the locals know. Stay ahead of the game and make the most out of your shopping and dining experiences in Atlanta.
Stay Informed about Cultural Arts and Entertainment
Atlanta is not just about sports and delicious food. It is also a haven for cultural arts and entertainment! Atlanta Magazine provides you with the latest updates on the city's vibrant arts scene, from theater performances to art exhibits and music festivals. Stay in the loop and never miss out on the cultural events that make Atlanta the dynamic city it is. With Atlanta Magazine as your guide, you'll always be in the know about the exciting cultural happenings in the city.
Subscription Options
Online Special: As Low As $1.50 Per Issue
Who doesn't love a great deal? Atlanta Magazine offers an exclusive online special, with subscription rates as low as $1.50 per issue. That means you can get all the insider tips, guides, and features for a fraction of the cover price. Don't miss out on this incredible offer to stay connected with Atlanta and all its wonders.
Save 69% Off the Cover Price
Subscribing to Atlanta Magazine not only gives you access to valuable information but also saves you money. By subscribing, you can save a whopping 69% off the cover price. That means more cash in your pocket to explore all the dining, shopping, and cultural arts experiences that Atlanta has to offer. Don't miss out on this fantastic opportunity to save big while enjoying all the perks of being a subscriber.
Just $17.98 Per Year
For just $17.98 per year, you can have a whole year's worth of Atlanta Magazine delivered right to your doorstep. That's less than the price of a single meal at one of Atlanta's famous restaurants! Indulge in the best of Atlanta without breaking the bank. Subscribe now and start your adventure in this vibrant city.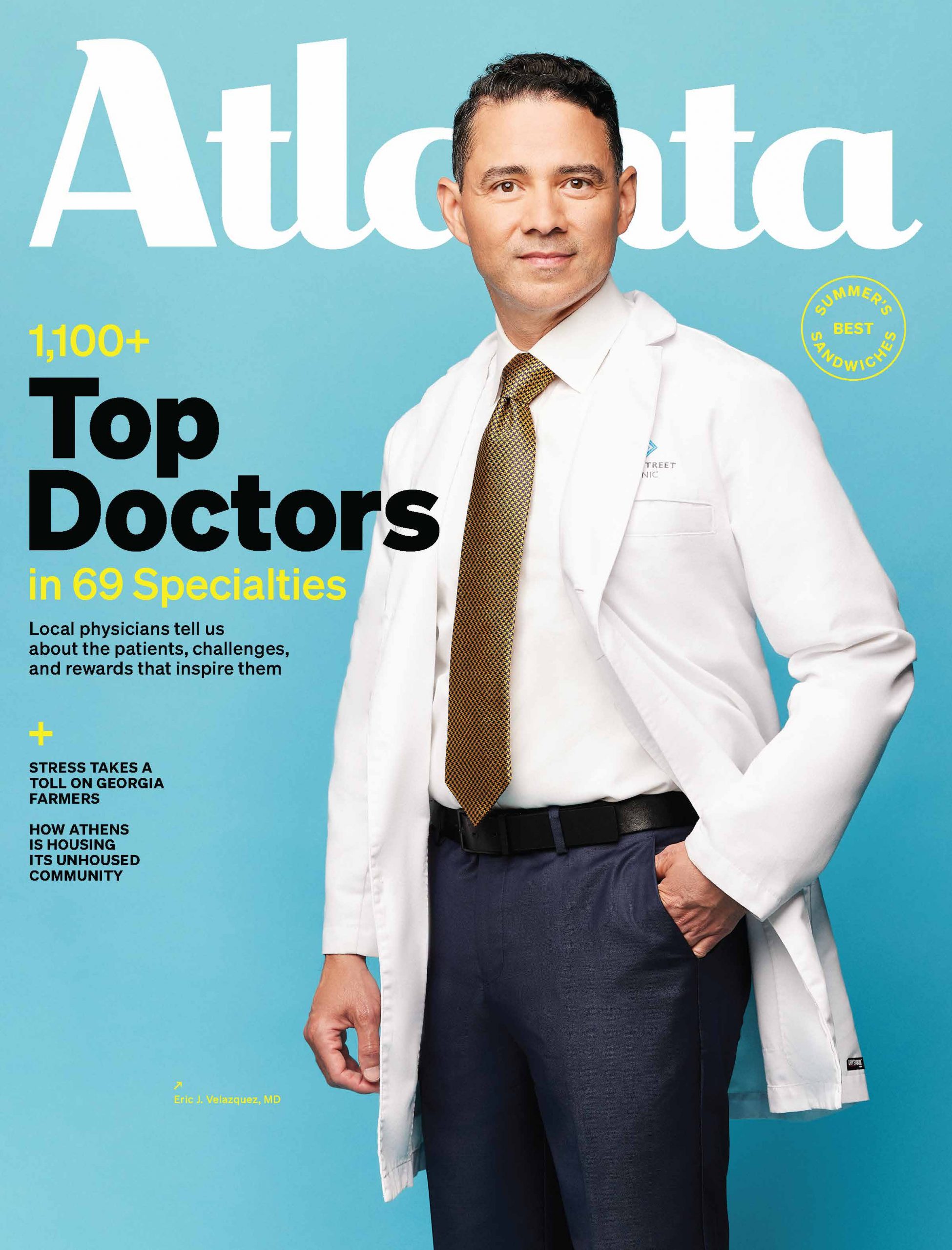 Ordering Help
Print or Email a Gift Card
Looking for the perfect gift for a friend or loved one? Atlanta Magazine has you covered. With the option to print or email a gift card, you can easily share the joy of discovering Atlanta with those closest to you. Whether it's for a birthday, anniversary, or just because, a subscription to Atlanta Magazine is a thoughtful and unique gift that will keep on giving all year long.
Quick Facts about Atlanta Magazine
Curious about Atlanta Magazine before you subscribe? Here are a few quick facts to pique your interest:
Categories: Travel & Regional
Magazine-Agent.com Sales Rank: 277
These quick facts showcase Atlanta Magazine's popularity and credibility in the publishing world. Join the thousands of satisfied readers and get your hands on a copy of Atlanta Magazine today.
Explore Atlanta
Discover Delicious Peach Pie
When in Atlanta, there's one iconic treat you must try: delicious peach pie. Atlanta Magazine will guide you to the best places in the city to savor this mouthwatering dessert. From charming bakeries to local farmers' markets, you'll discover the sweetest and juiciest peaches transformed into delectable pies. Don't miss out on this culinary delight that epitomizes the flavors of Atlanta.
Cheer for the Winning Braves
Sports fan or not, attending a Braves game in Atlanta is an experience you won't forget. Atlanta Magazine will keep you updated on the schedule, highlights, and insider tips for enjoying a Braves game like a true fan. Immerse yourself in the electric atmosphere of the ballpark and cheer on your favorite team as they strive for victory. Let Atlanta Magazine be your guide to the world of sports in Atlanta.
Explore Hot Spots for Dining and Shopping
Looking for the trendiest restaurants and stores in Atlanta? Atlanta Magazine has got you covered. From fine dining establishments to hip street markets, there's something for everyone in Atlanta. Allow Atlanta Magazine to lead you to the hottest spots for dining and shopping, where you can indulge in culinary delights and shop till you drop. Experience the vibrant and diverse food and fashion scene that Atlanta has to offer.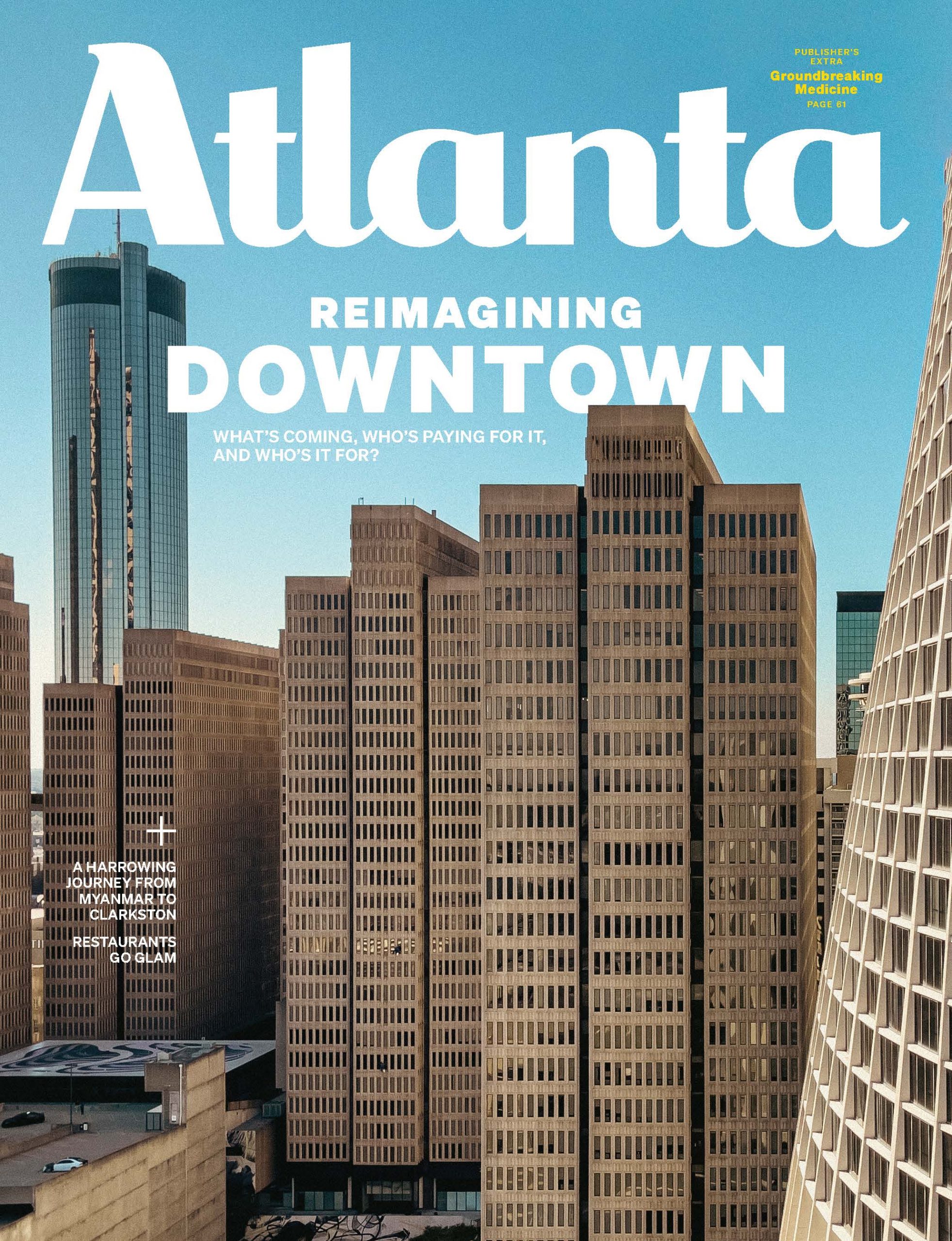 Useful Guides
Stay Informed with Useful Guides
Atlanta Magazine is more than just a regular publication. It provides a variety of useful guides that will enhance your Atlanta experience. Whether you're looking for the latest shopping trends, the best places to dine, the hottest cultural arts events, or the most exciting sports and entertainment activities, Atlanta Magazine has got you covered.
Shopping Guide
Want to know where to find the best deals and the most unique items in Atlanta? Look no further than Atlanta Magazine's shopping guide. Get insider tips on the trendiest boutiques, vintage stores, and local designers. Whether you're a fashionista or just looking for a special souvenir, Atlanta Magazine's shopping guide will lead you to the shopping paradise of Atlanta.
Dining Guide
Ready to embark on a culinary adventure in Atlanta? Atlanta Magazine's dining guide is your ticket to discovering the city's hidden culinary gems. From upscale dining establishments to down-home comfort food joints, Atlanta Magazine will introduce you to a world of flavors and gastronomic delights. Whether you're craving Southern classics or international cuisines, Atlanta Magazine's dining guide has got you covered.
Cultural Arts Guide
Immerse yourself in Atlanta's vibrant cultural scene with Atlanta Magazine's cultural arts guide. Discover the city's best art galleries, museums, theaters, and music venues. From renowned art exhibits to world-class performances, Atlanta Magazine will keep you informed about the latest cultural events and help you navigate through Atlanta's thriving arts community.
Sports and Entertainment Guide
Whether you're a sports enthusiast or a fan of live entertainment, Atlanta Magazine's sports and entertainment guide is your go-to resource. Stay up-to-date with the latest sports events, concerts, and shows happening in Atlanta. From cheering on the home teams to catching your favorite artists in concert, Atlanta Magazine will ensure that you never miss a beat when it comes to sports and entertainment in the city.
Other Magazines You May Like
Texas Parks & Wildlife
If you're a nature lover, then Texas Parks & Wildlife is the perfect magazine for you. Explore the beauty of Texas through stunning photography and informative articles about wildlife, parks, and outdoor activities. Get inspired to embark on your own adventures in the Lone Star State.
Yankee
Immerse yourself in the rich history, charming destinations, and unique culture of New England with Yankee magazine. This publication offers captivating stories, breathtaking photography, and helpful travel tips to help you plan your next trip to the picturesque region.
Arizona Highways
Experience the awe-inspiring beauty of Arizona with Arizona Highways magazine. From the iconic Grand Canyon to the stunning landscapes of Sedona, this publication showcases the best of Arizona's natural wonders. Discover hidden gems, hiking trails, and scenic drives that will leave you in awe.
RV Magazine
Calling all RV enthusiasts! RV Magazine is your ultimate guide to the world of recreational vehicles. From tips and tricks for RV maintenance to destination recommendations, this magazine has everything you need to make the most out of your RV lifestyle.
Texas Monthly
For a comprehensive look at the diverse and vibrant state of Texas, there's no better publication than Texas Monthly. This magazine covers everything from politics and culture to food and travel, providing an in-depth exploration of the Lone Star State.
Outside
Outdoor enthusiasts will find their perfect companion in Outside magazine. This publication is dedicated to all things adventure, from exhilarating outdoor sports to breathtaking travel destinations. Get inspired to push your limits and discover the world around you.
Western Horseman
If you have a passion for horses and the western lifestyle, Western Horseman is the magazine for you. This publication covers everything from horse training and care to rodeos and Western culture. Dive into the world of cowboys and cowgirls with Western Horseman.
Taste of the South
Indulge in the flavors of the South with Taste of the South magazine. This publication celebrates the rich culinary heritage of the Southern United States, featuring mouthwatering recipes, chef profiles, and food travel guides. Get ready to savor the tastes of the South.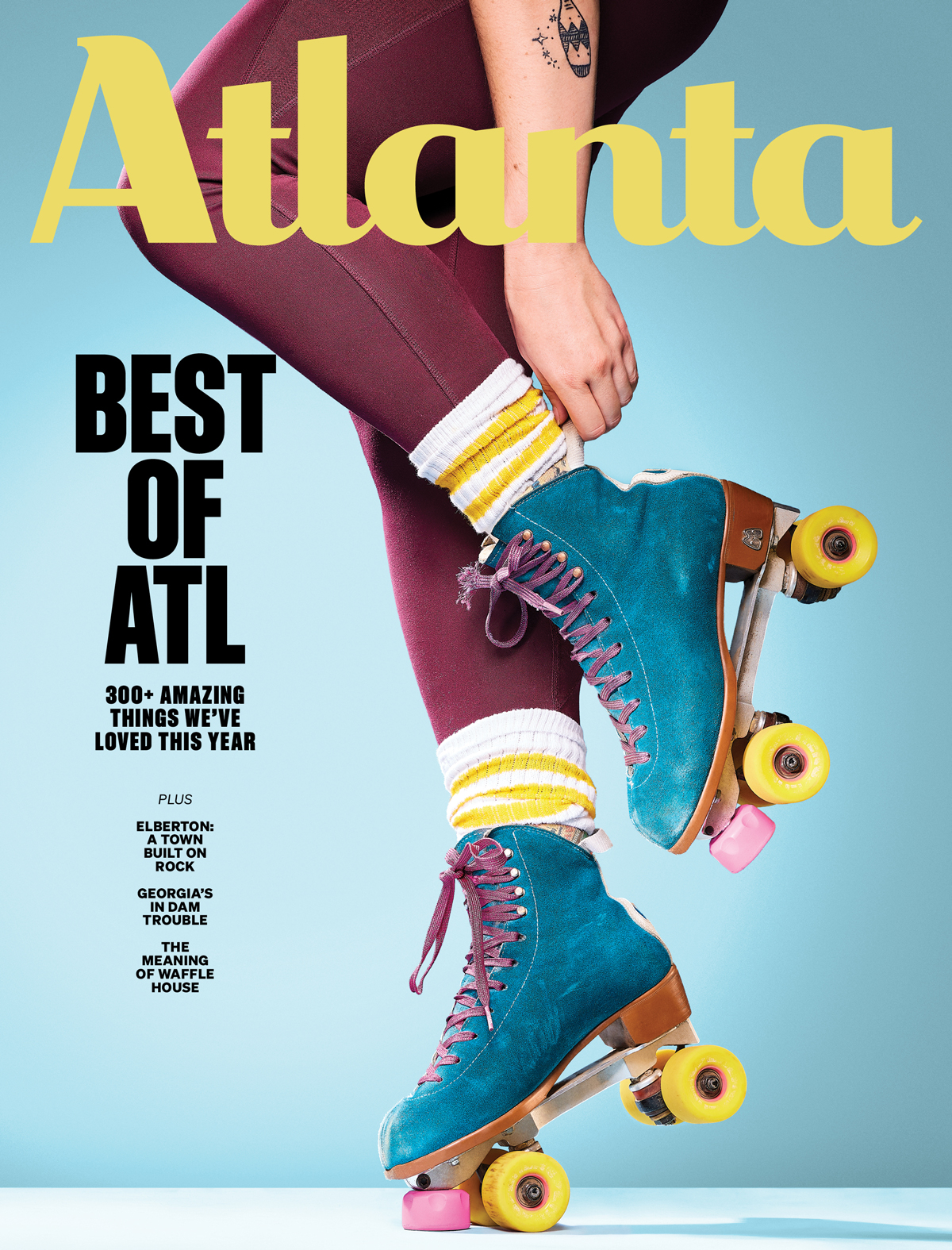 About Us
Money Back Guarantee
We stand behind the quality of our magazine and want you to be completely satisfied. If you are not satisfied with your subscription, we offer a money-back guarantee. Simply contact our customer service, and we will make it right.
Accepted Payment Methods
We offer a variety of payment methods to make your subscription process quick and easy. Choose from credit/debit cards, PayPal, electronic checks, and more. We strive to provide convenient options that suit your preferences.
More at: Atlanta Magazine Magazine