Description
Cobblestone magazine has been teaching America's story since 1980 and is the recognized leader in the study of American history for children. Cobblestone transforms history from a dry classroom exercise into a living, breathing guide to how Americans live, work, play, and eat, from the 1600s to today. Filled with fascinating stories, dramatic photographs, and beautiful illustrations, Cobblestone excites imaginations and brings the past to life.
A winner of Parents' Choice Gold Award in 2017, Cobblestone is full of dynamic true stories from the 1600s to today. Perfect for aspiring historians ages 9 to 14.
Step into the rich tapestry of American history with Cobblestone Magazine, the esteemed leader in teaching America's story since 1980. Going beyond the dry textbook experience, Cobblestone brings history to life as a vibrant guide to how Americans have lived, worked, played, and eaten from the 1600s to the present day. With gripping stories, captivating photographs, and stunning illustrations, Cobblestone ignites imaginations and transports readers on a captivating journey through time. Recognized with the prestigious Parents' Choice Gold Award in 2017, Cobblestone is a must-read for aspiring historians aged 9 to 14.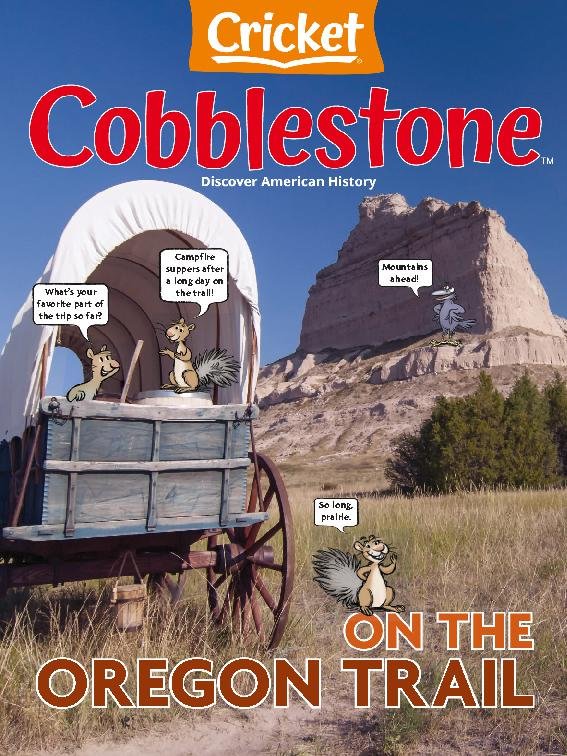 Overview
Introduction to Cobblestone Magazine
Cobblestone Magazine has been a leading publication in American history education for children since 1980. With its engaging storytelling, captivating visuals, and in-depth exploration of the past, Cobblestone brings history to life for young readers.
The mission of the magazine
The mission of Cobblestone Magazine is to inspire a love for American history and foster a deeper understanding of the people, events, and ideas that shaped the nation. Through its content, Cobblestone aims to make history accessible, engaging, and relevant to its readers.
History of the magazine
Cobblestone Magazine has a rich history spanning over four decades. Since its establishment in 1980, the magazine has been dedicated to providing high-quality educational content on American history. Over the years, Cobblestone has evolved to become a trusted resource for educators, parents, and aspiring historians.
Content
Focus on American history
Cobblestone Magazine's primary focus is on American history, covering a wide range of topics and time periods. From the early settlements of Native Americans to key events in U.S. history and the contributions of remarkable individuals, Cobblestone explores the diverse facets of American history.
Engaging storytelling
One of the hallmarks of Cobblestone Magazine is its ability to present history in an engaging and accessible way. Through compelling storytelling, readers are transported to different time periods, allowing them to experience history firsthand. By weaving together narratives, anecdotes, and primary sources, Cobblestone makes history come alive.
Photographs and illustrations
Cobblestone Magazine is renowned for its stunning photographs and illustrations. From vivid images of historical artifacts to vibrant visual representations of significant events, the magazine employs visual storytelling to enhance the reader's understanding and appreciation of American history.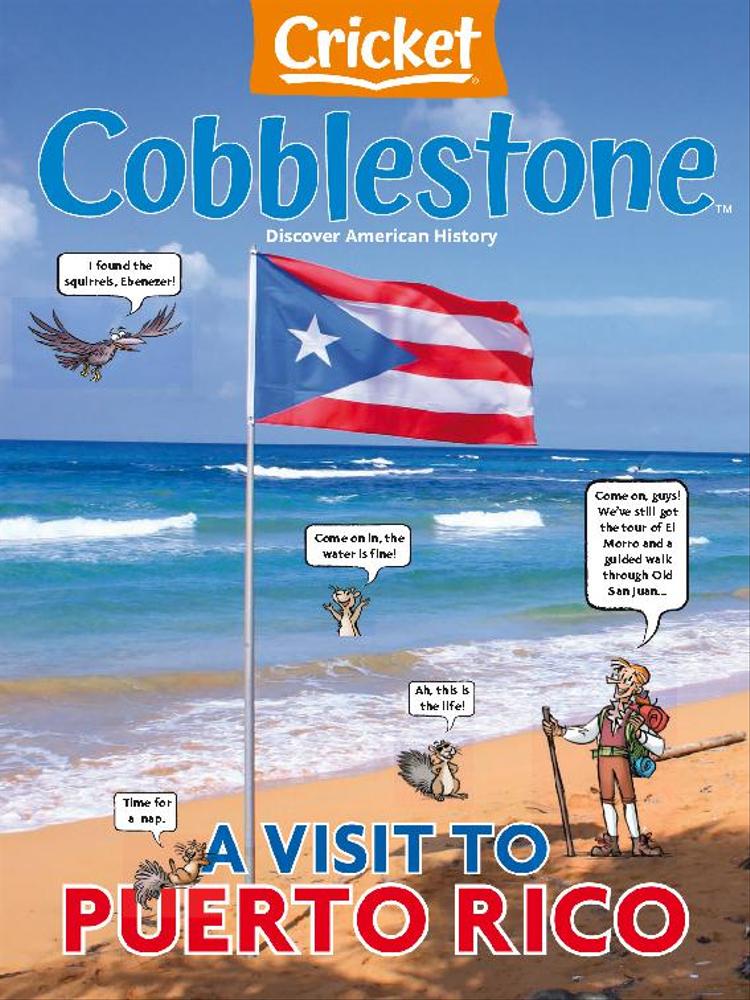 Target Audience
Age range (9 to 14)
Cobblestone Magazine is designed for readers between the ages of 9 and 14, providing age-appropriate content that is both educational and engaging. The magazine strikes a balance between accessibility and depth, allowing young readers to develop a solid foundation in American history.
Educators and parents
Cobblestone Magazine serves as an invaluable resource for educators and parents who are seeking to supplement their children's learning with captivating historical content. The magazine's carefully curated articles, activities, and lesson plans make it a valuable tool for teaching American history in the classroom or at home.
Aspiring historians
For young readers with a passion for history, Cobblestone Magazine provides a platform to continue exploring their fascination with the past. By delving into specific topics, examining primary sources, and featuring profiles of notable figures, the magazine inspires and encourages the next generation of historians.
Awards and Recognition
Parents' Choice Gold Award (2017)
Cobblestone Magazine received the distinguished Parents' Choice Gold Award in 2017. This recognition highlights the magazine's excellence in content, design, and educational value. The Parents' Choice Gold Award is a testament to Cobblestone's commitment to providing top-quality historical education for children.
Other industry awards and accolades
In addition to the Parents' Choice Gold Award, Cobblestone Magazine has received numerous other industry awards and accolades over the years. These honors further solidify the magazine's reputation as a leader in American history education for young readers.
Publication Frequency
9 issues per year
Cobblestone Magazine is published nine times a year, ensuring that readers have a steady stream of historical content to immerse themselves in. The regular publication frequency allows for a diverse range of topics to be covered throughout the year, providing readers with a comprehensive understanding of American history.
Reasons for the frequency choice
The decision to publish Cobblestone Magazine nine times a year is based on a careful consideration of the needs of its readers. By releasing issues on a regular basis, the magazine can cover a wide range of historical topics while keeping the content fresh and engaging. The frequency also allows for a consistent learning experience and ensures that readers have ample material to explore throughout the year.
Subscription Offers
Online special offer
Cobblestone Magazine currently offers an online special subscription offer to new subscribers. With this offer, readers can enjoy Cobblestone at a significantly discounted rate, making it an affordable option for those interested in American history.
Discounted rates
In addition to the online special offer, Cobblestone Magazine provides discounted rates for those who choose to subscribe. These discounted rates make the magazine accessible to a wider audience and encourage a love for American history among young readers.
Gift card options
Cobblestone also offers the option to purchase a gift subscription, allowing individuals to share the joy of history with their loved ones. Whether for birthdays, holidays, or special occasions, a Cobblestone gift subscription is a thoughtful and educational present for aspiring historians.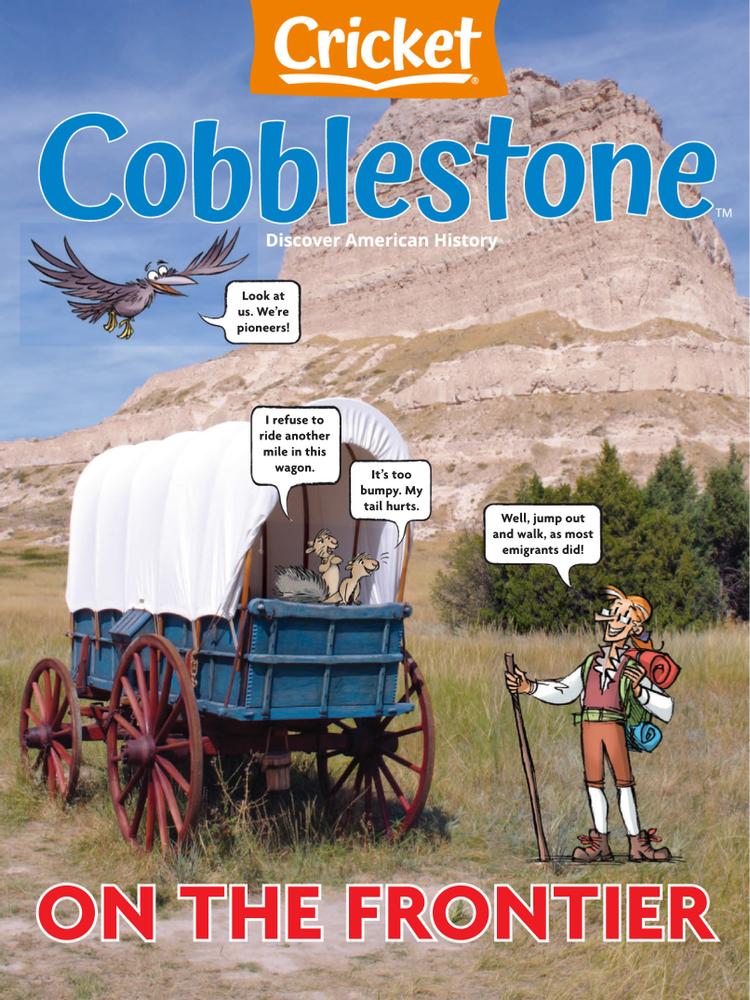 Website and Customer Service
Magazine-Agent.com
Cobblestone Magazine's official website, Magazine-Agent.com, serves as a hub for all things related to the publication. Visitors can easily navigate the site to explore content, subscribe to the magazine, and access additional resources.
Sales rank and website information
As a testament to its popularity, Cobblestone Magazine maintains a strong sales rank on Magazine-Agent.com. The website provides up-to-date information on the magazine's availability, pricing, and subscription options. It also serves as a reliable source for customer reviews and testimonials.
Customer service contact
For any inquiries, concerns, or assistance, Cobblestone Magazine's customer service can be contacted at (800) 821-0115. The dedicated customer service team is committed to providing prompt and helpful support to ensure a seamless reading experience for subscribers.
Other Recommended Magazines
National Geographic
National Geographic magazine offers a wealth of knowledge on a wide range of subjects, including geography, science, history, and culture. Its stunning photography and in-depth articles make it a captivating companion for young readers interested in exploring the world around them.
Discover
Discover magazine presents the latest discoveries and breakthroughs in science and technology. With engaging articles that cover a wide range of scientific disciplines, Discover sparks curiosity and fosters a deeper understanding of the world we live in.
Archaeology
Archaeology magazine delves into the fascinating world of historical and archaeological discoveries. From ancient civilizations to recent excavations, this magazine provides readers with a unique insight into the past and showcases the meticulous work of archaeologists worldwide.
Family Tree
Family Tree magazine is a valuable resource for those interested in genealogy and tracing their family history. With practical tips, research guides, and fascinating stories, Family Tree helps readers uncover their ancestral roots and connect with their past.
Biblical Archaeology Review
Biblical Archaeology Review explores the archaeology and history of the biblical world, shedding light on the ancient civilizations and events mentioned in religious texts. This magazine offers a comprehensive look at the intersection of archaeology, history, and biblical studies.
Smithsonian
Smithsonian magazine is a treasure trove of knowledge, encompassing art, history, science, and culture. With its engaging articles, Smithsonian takes readers on a journey around the world and through time, showcasing the wonders of human achievement and natural phenomena.
Classic Trains
Classic Trains magazine celebrates the golden age of railroading, capturing the nostalgia and fascination with trains. With stunning photography, historical articles, and personal accounts, Classic Trains transports readers back in time to the grand era of locomotives.
Cowboys & Indians
Cowboys & Indians magazine explores the rich history, culture, and lifestyle of the American West. Featuring captivating stories, breathtaking landscapes, and insightful interviews, it immerses readers in the spirit of the West, past and present.
About Us
Money Back Guarantee
Cobblestone Magazine offers a money-back guarantee to ensure customer satisfaction. If for any reason a reader is not completely satisfied with their subscription, they can request a refund and receive a full reimbursement.
Contact Information
Phone numbers for customer assistance
For customer assistance, Cobblestone Magazine can be contacted at the following phone numbers:
Customer service: (800) 821-0115
Publisher's contact: [Publisher's Contact Details]
Payment methods accepted
Cobblestone Magazine accepts various payment methods, including credit cards, debit cards, and alternative payment options. The specific payment methods and instructions for subscribing can be found on the magazine's website or by contacting customer service.
More at: Cobblestone Magazine