Description
Discover the beauty, culture, and sophistication of France with a risk-free subscription to France Today magazine. This monthly English-language publication is dedicated to providing the best insider coverage of French travel, culture, style, real estate, food, and wine. With informative articles and stunning visuals, France Today is your passport to experiencing all that France has to offer. Whether you're planning a trip, interested in French cuisine, or simply enamored with the country's rich history, this magazine is a must-have for any Francophile. Don't miss out on this limited time offer of just $62.50 per year, or $10.42 per issue. Subscribe now and embark on a journey through the wonders of France without any risk!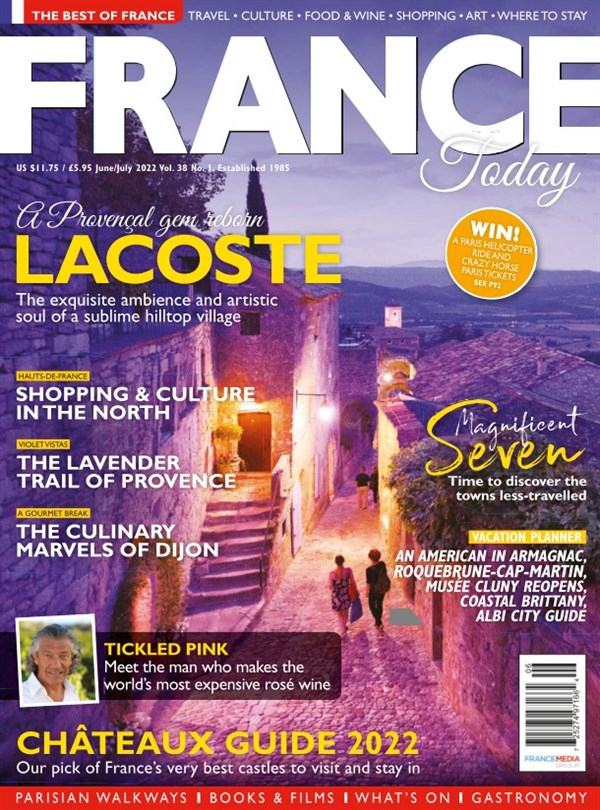 France Today Subscription Offers
Looking to immerse yourself in all things French? Look no further than France Today, the premier magazine of French travel and culture. With in-depth articles covering everything from French cuisine and wine to the latest travel destinations and regional attractions, France Today offers the best insider coverage of France in English.
Online Special Just $10.42 Per Issue!
Subscribing to France Today has never been easier or more affordable. For just $10.42 per issue, you can access all the latest articles and features from the comfort of your own home. With our online special, you'll have instant access to a wealth of information about French travel, culture, style, real estate, and more.
Subscribe Now For Only $62.50 Per Year!
Unlock a year's worth of French inspiration with a subscription to France Today for just $62.50. That's less than the cost of a single dinner at a fancy French restaurant! With each issue delivered right to your door, you'll never miss an opportunity to explore the rich tapestry of French life.
Subscribe Renew Give A Gift
Whether you're subscribing for yourself or looking for the perfect gift for the Francophile in your life, France Today has you covered. Renew your subscription, give the gift of French culture, or indulge in a subscription for yourself. With France Today, you'll always be connected to the wonders of France.
Ordering Help
Not sure which issue to start with? Want to browse our collection of stunning covers? Need some quick facts about France Today? Our ordering help section is here to assist you every step of the way. Explore all our covers, get to know the magazine's frequency and categories, and find answers to any questions you may have.
See All Covers
France Today's covers are not only visually stunning but also give you a sneak peek into the diverse range of topics covered in each issue. Take a look at all our past covers and get inspired by the vibrant imagery that captures the essence of French travel and culture.
Quick Facts
Looking for a quick overview of what France Today has to offer? Our quick facts section provides you with all the essential information about the magazine. From categories and sales rank to the website and customer service number, you'll find all the information you need to make an informed decision.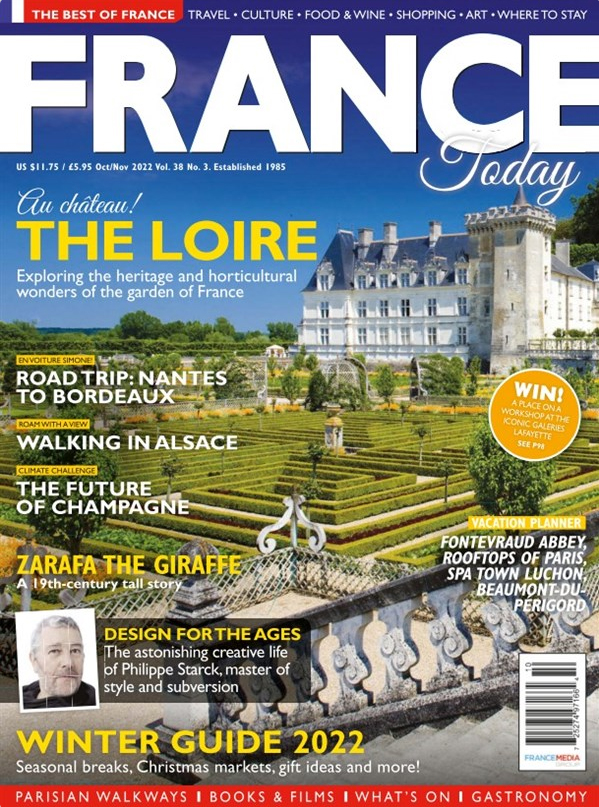 Categories
France Today covers a wide range of categories, ensuring that there's something for everyone. Whether you're a food and wine enthusiast, have a special hobby or interest, are interested in international affairs, or want to explore the various regions of France, we have articles that will pique your curiosity and ignite your passion.
Food & Wine
Indulge your taste buds with our articles on French cuisine and wine. From traditional recipes and restaurant recommendations to wine pairings and insider tips, our Food & Wine category will transport you to the heart of French gastronomy.
Hobby & Special Interest
Have a specific hobby or interest? France Today has you covered. Whether you're into art, fashion, history, or anything in between, our Hobby & Special Interest category will captivate you with its in-depth articles and features.
International
Stay informed about France's role on the international stage with our International category. From politics and diplomacy to cultural exchange and global affairs, France Today explores the country's influence on the world.
Travel & Regional
Discover the hidden gems of France with our Travel & Regional category. Explore different regions, from the bustling streets of Paris to the picturesque countryside of Provence. Get insider tips, recommendations, and itineraries to make your next trip to France unforgettable.
Magazine-Agent.com Sales Rank
France Today is not just any magazine—it's a top-ranking publication. With a sales rank of 414 on Magazine-Agent.com, France Today has proven itself as a trusted and popular source of French travel and culture content.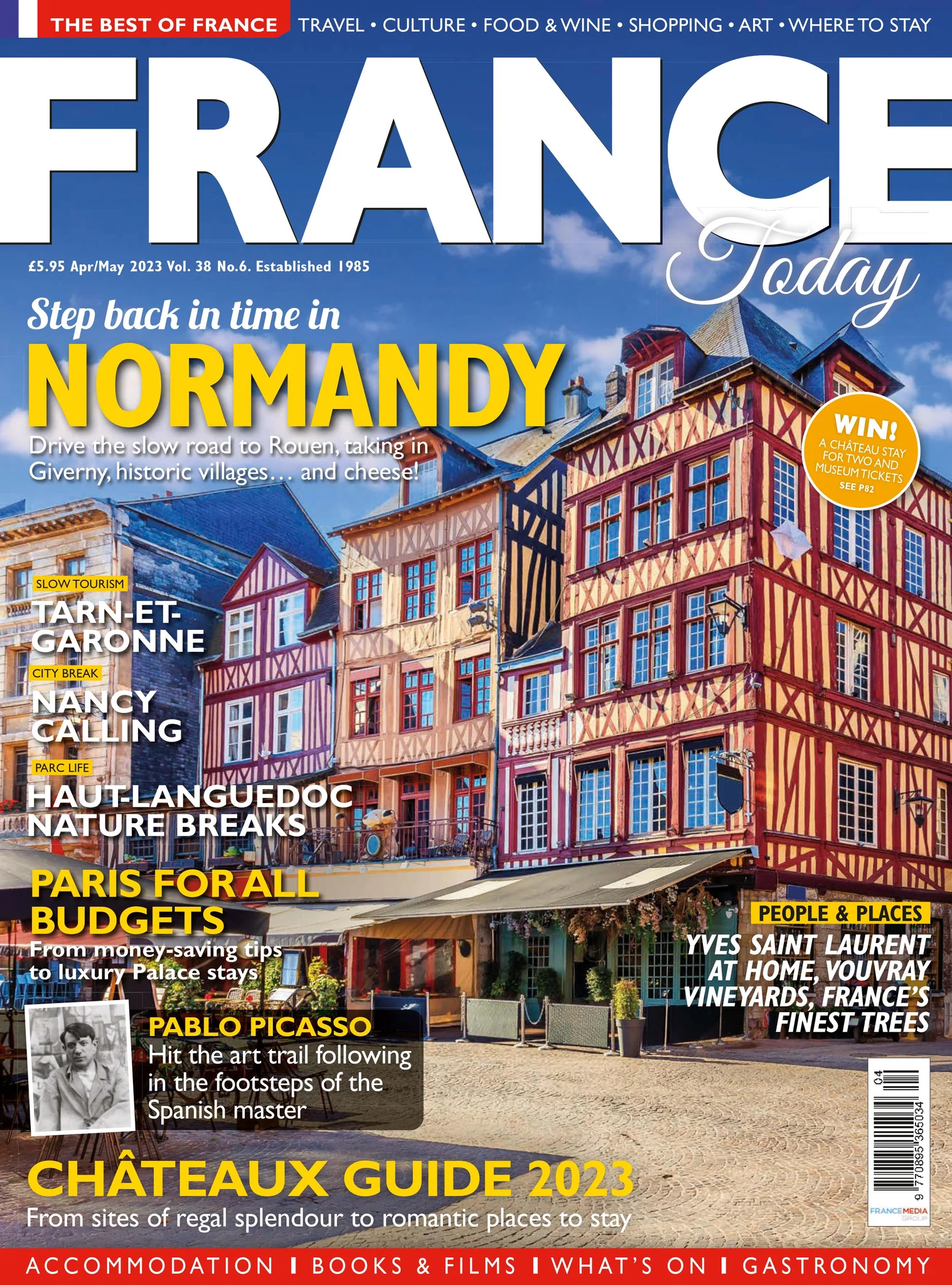 Website
Stay connected with France Today through our website. Browse through the latest articles, access exclusive content, and engage with fellow Francophiles in our vibrant online community. Don't miss out on the latest updates and news from the world of French travel and culture.
France Today
Discover all the latest articles, features, and news from France Today on our website. From travel guides and cultural insights to interviews and editorials, our website is your gateway to the best of France.
Follow France Today with Toc
Stay up to date with France Today by following us on Toc. Get notified whenever a new article is published and never miss a moment of French travel and culture inspiration.
Customer Service Number
Need assistance with your subscription or have any questions? Our friendly customer service team is here to help. Give us a call at (866) 734-1912, and we'll be more than happy to assist you.
FRANCE TODAY, the Magazine of French Travel and Culture
France Today is not just another magazine—it's the ultimate source of French travel and culture content. As the only monthly English-language magazine dedicated to all things French, we pride ourselves on providing the best and most informative insider coverage of France published in English today.
From exploring the vibrant streets of Paris to indulging in the exquisite flavors of French cuisine, France Today offers a comprehensive and immersive experience of all that France has to offer. Whether you're planning a trip, looking to expand your knowledge of French culture, or simply want to indulge in some armchair travel, France Today is your go-to resource.
So why wait? Subscribe to France Today and embark on a journey through the enchanting world of French travel and culture. With each issue, you'll be transported to the picturesque landscapes, vibrant cities, and rich history of France. Don't miss out on the opportunity to become a part of our passionate community of Francophiles.
Other Magazines You May Like
In addition to France Today, we also offer a wide range of other magazines that may pique your interest. Check out these titles that cover everything from whisky and travel to music and history. Expand your reading repertoire and explore new topics that fascinate you.
Whisky Advocate 4 Issues: $22.00 Save 21%
For whisky enthusiasts, Whisky Advocate is a must-read. From whisky reviews and tasting notes to industry news and trends, this magazine is your ultimate guide to the world of whisky.
Travel + Leisure 12 Issues: $24.97 Save 65%
If you have a passion for travel, then Travel + Leisure is the magazine for you. Discover new destinations, get insider tips, and plan your next adventure with the help of this trusted publication.
Caribbean Living Magazine 4 Issues: $20.00 Save 33%
Escape to the paradisiacal islands of the Caribbean with Caribbean Living Magazine. Explore the region's stunning beaches, vibrant culture, and tropical lifestyle through stunning photography and engaging articles.
World War II 4 Issues: $40.00 Save 4%
Dive into the history of World War II with this captivating magazine. From in-depth articles about significant events and battles to personal stories and interviews, World War II offers a comprehensive look at this transformative period.
World Coin News 12 Issues: $39.99 Save 33%
Coin collectors and history buffs will appreciate World Coin News. Explore the fascinating world of numismatics, learn about different coins and currencies, and stay up to date with the latest news and trends in the field.
Strings 12 Issues: $72.00 Save 62%
Music lovers and musicians alike will enjoy Strings magazine. With features on classical, jazz, and acoustic guitar, as well as coverage of other stringed instruments, this publication is a treasure trove of musical inspiration.
Canadian Musician 6 Issues: $14.95 Save 28%
Discover the thriving Canadian music scene with Canadian Musician magazine. From interviews with top artists to tips for aspiring musicians and industry news, this magazine is a must-read for anyone interested in the Canadian music industry.
Colorado Expression 6 Issues: $14.95
If you're a fan of all things Colorado, then Colorado Expression is the magazine for you. Explore the state's arts, culture, dining, and lifestyle through stunning photography and engaging articles.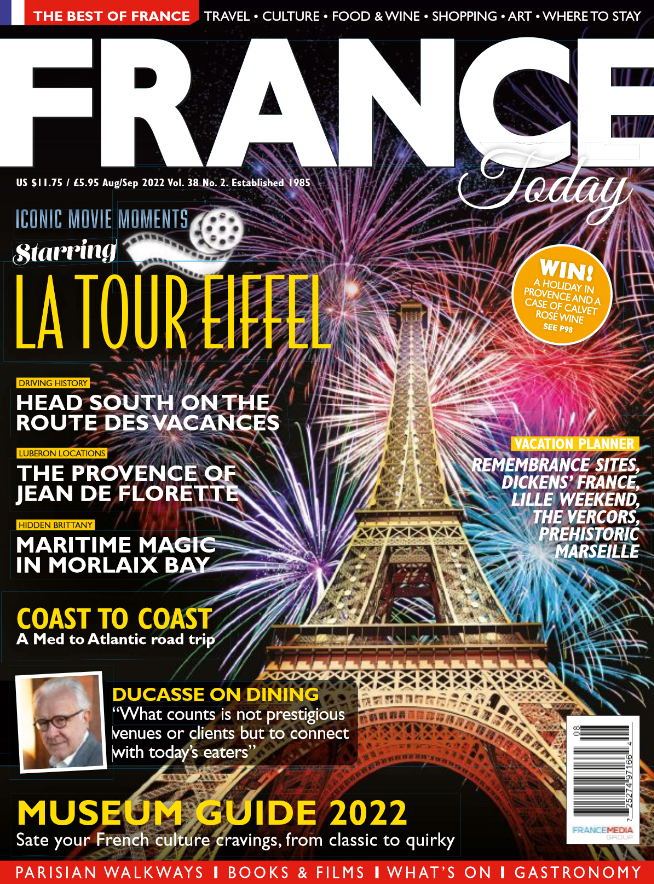 Payment Methods
At France Today, we make it easy and convenient to subscribe to our magazine. We offer various payment methods to suit your preferences. Whether you prefer to pay with a credit card, debit card, or through alternative payment platforms, we have you covered.
France Today is your passport to the wonders of French travel and culture. With in-depth articles, stunning visuals, and a passionate community of readers, this magazine will inspire and educate you about all that France has to offer. Subscribe today and join us on the journey through the enchanting world of France. Bon voyage!
More at: France Today Magazine