Description
Looking for a magazine that covers everything you need to know about raising chickens? Look no further than Chickens Magazine! With a subscription to Chickens, you'll have access to informative guides on chicken nutrition, health, and well-being, as well as inspiring stories from fellow chicken keepers. Plus, you'll get DIY projects for your chicken yard, tips on egg care and collection, and so much more. Don't miss out on this limited time offer – subscribe now and save 54% off the cover price!
Subscribe to Chickens Magazine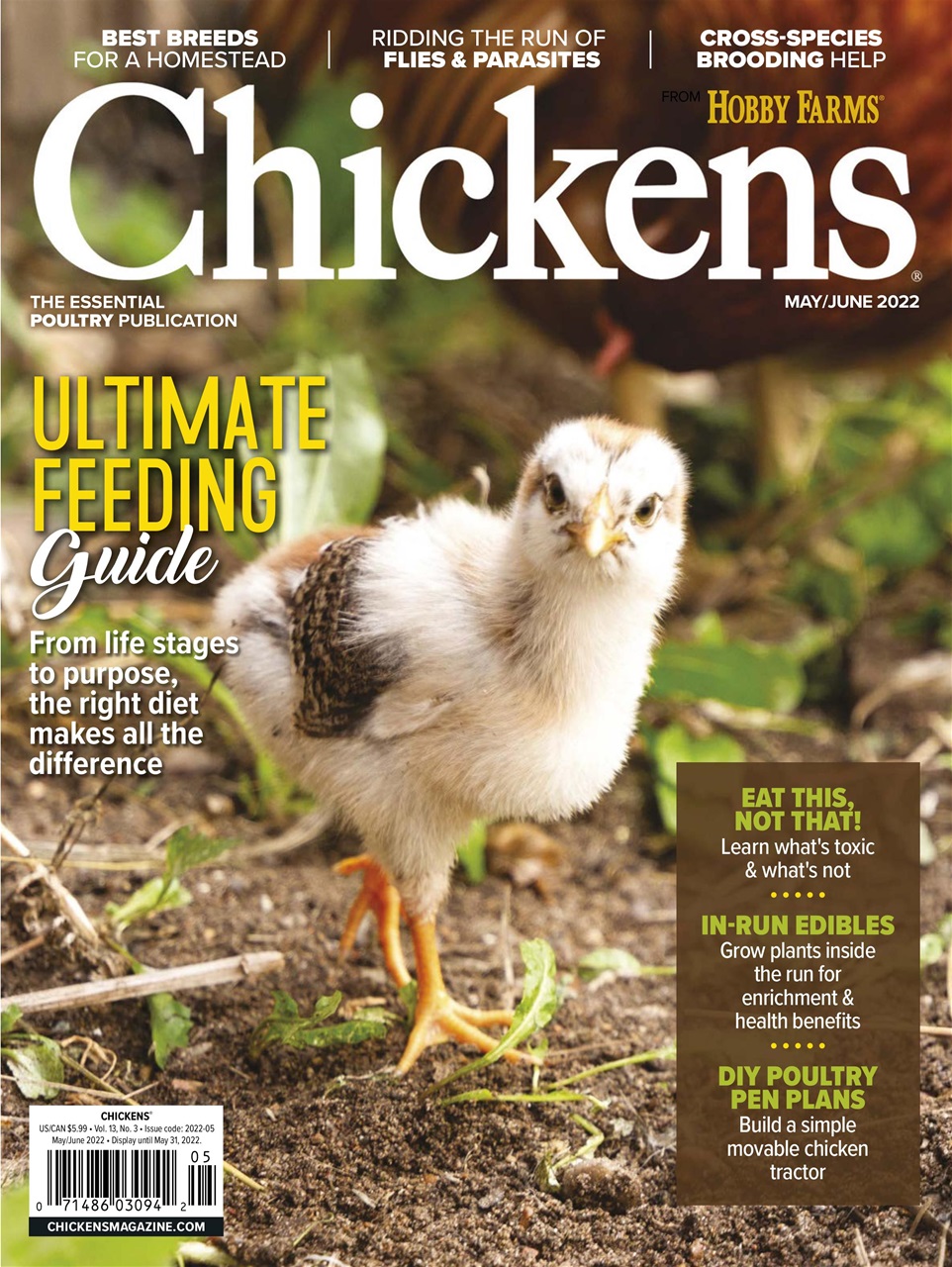 Risk-Free Subscription
Are you a chicken enthusiast looking for a reliable source of information and inspiration? Look no further than Chickens Magazine! With our risk-free subscription offer, you can enjoy every issue without any worries. We are confident that you will love our magazine, but if for any reason you are not completely satisfied, we offer a money-back guarantee. So go ahead and subscribe today, knowing that you have nothing to lose.
Online Special Offer
For a limited time, we are offering an exclusive online special for Chickens Magazine. With this offer, you can get each issue for as low as $3.16, saving you a whopping 54% off the cover price. That's just $18.98 per year! Don't miss out on this incredible deal. Subscribe today to take advantage of this online special and start enjoying everything Chickens Magazine has to offer.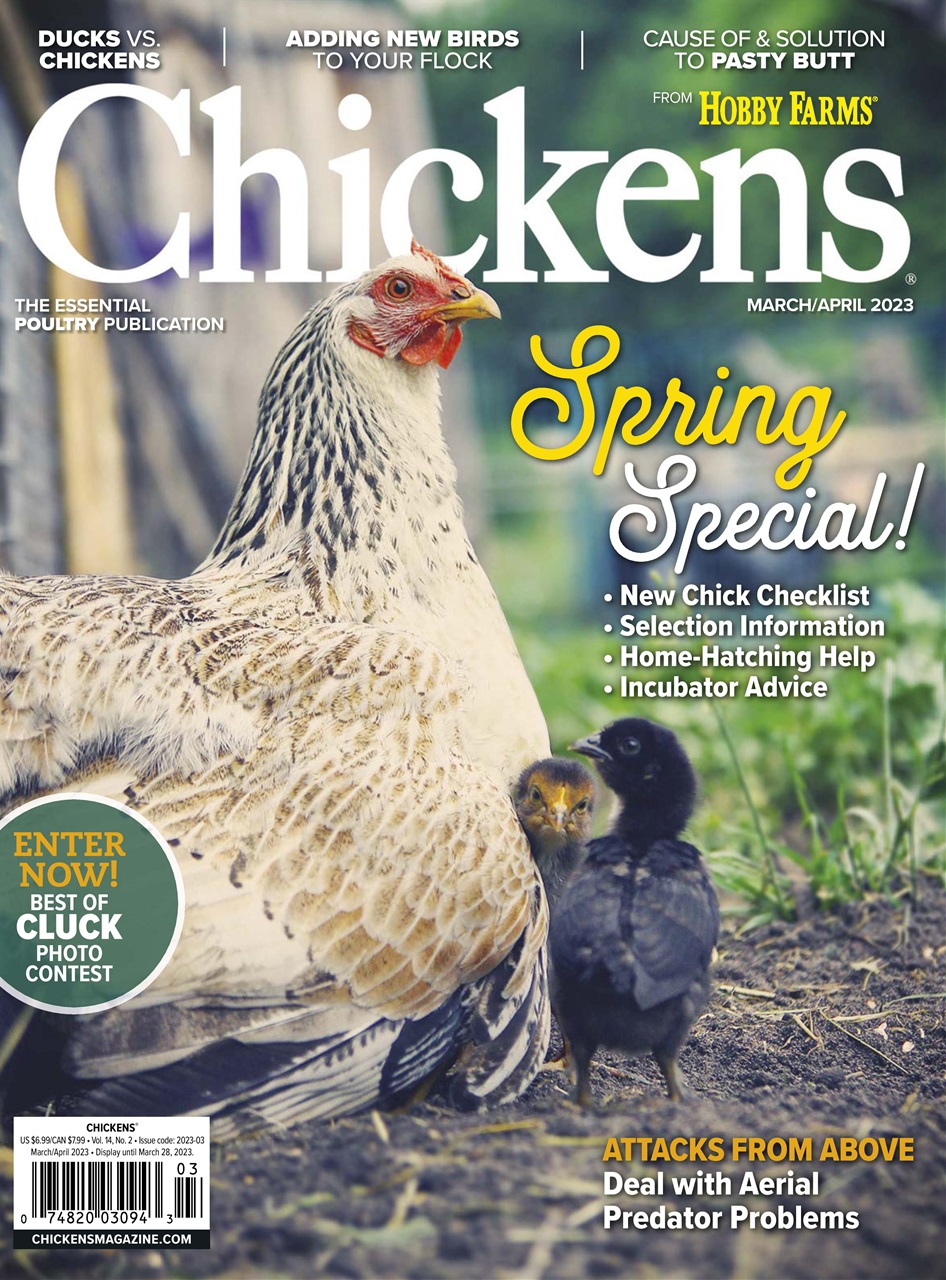 Subscription Frequency
Chickens Magazine is published bi-monthly, which means you will receive six issues per year. This frequency allows us to provide you with the most up-to-date information, tips, and advice on raising chickens. Whether you are a seasoned chicken keeper or just starting out, our magazine will keep you informed and inspired throughout the year. So sit back, relax, and let us bring the world of chickens straight to your doorstep.
Ordering Help
If you need any assistance with ordering your Chickens Magazine subscription, our friendly customer service team is here to help. Simply give us a call at our toll-free number – 888-590-0030. We will be happy to walk you through the ordering process, answer any questions you may have, and help you find the best subscription option for your needs. Don't hesitate to reach out to us. We are here to make your magazine subscription experience as smooth and enjoyable as possible.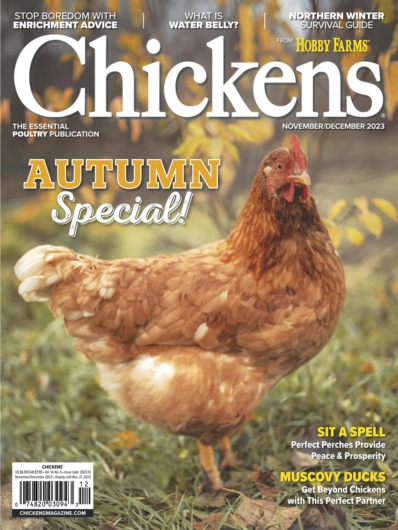 Quick Facts
Here are some quick facts about Chickens Magazine:
Categories: Animal & Pet, Bird, Farm & Ranch, Home & Gardening, Veterinary
Magazine-Agent.com Sales Rank: 204
Website: Chickens
Follow Chickens with Toc
Customer Service Number: (844) 330-6373
Now that you have a better understanding of what Chickens Magazine is all about, let's take a closer look at what you can expect to find in every issue.
What's Included in Every Issue
Chickens Magazine is packed with valuable information and resources for both beginners and experienced chicken keepers. Here are some highlights of what you will find in every issue:
Guides to nutrition, health, and well-being of chickens: Whether you have a backyard flock or a small farm, keeping your chickens healthy and well-nourished is essential. Our expert-written guides will provide you with all the information you need to ensure your chickens are thriving.
Inspiring stories from fellow chicken keepers: Get inspired by real-life stories of people who have found joy, fulfillment, and even unexpected adventures in raising chickens. These stories will motivate you to create your own unique chicken-keeping journey.
DIY projects for the chicken yard: Enhance your chicken-keeping experience with fun and practical DIY projects. From building a chicken coop to creating a custom feeding station, our step-by-step guides will help you add value and functionality to your chicken yard.
Egg care, collection, and consumption: Learn all about the intricacies of egg care, from proper collection techniques to safe handling and storage. Discover new and delicious recipes featuring fresh eggs and explore the wonderful world of egg-based dishes.
With every issue of Chickens Magazine, you will gain valuable insights, practical tips, and expert advice that will help you become a better chicken keeper and provide the best care for your feathered friends.
Magazines Similar to Chickens
If you enjoy Chickens Magazine, you may also be interested in the following magazines:
These magazines, like Chickens, offer a wealth of knowledge, inspiration, and entertainment for enthusiasts of various interests. Consider subscribing to them to further enhance your reading experience.
About Magazine-Agent.com
Chickens Magazine is available for subscription through Magazine-Agent.com. With over 20 years in the industry, Magazine-Agent.com is a reputable online magazine subscription service that offers a wide range of magazines across various categories. Their user-friendly website makes it easy to browse and subscribe to your favorite publications. Rest assured, when you subscribe to Chickens Magazine through Magazine-Agent.com, you are in good hands.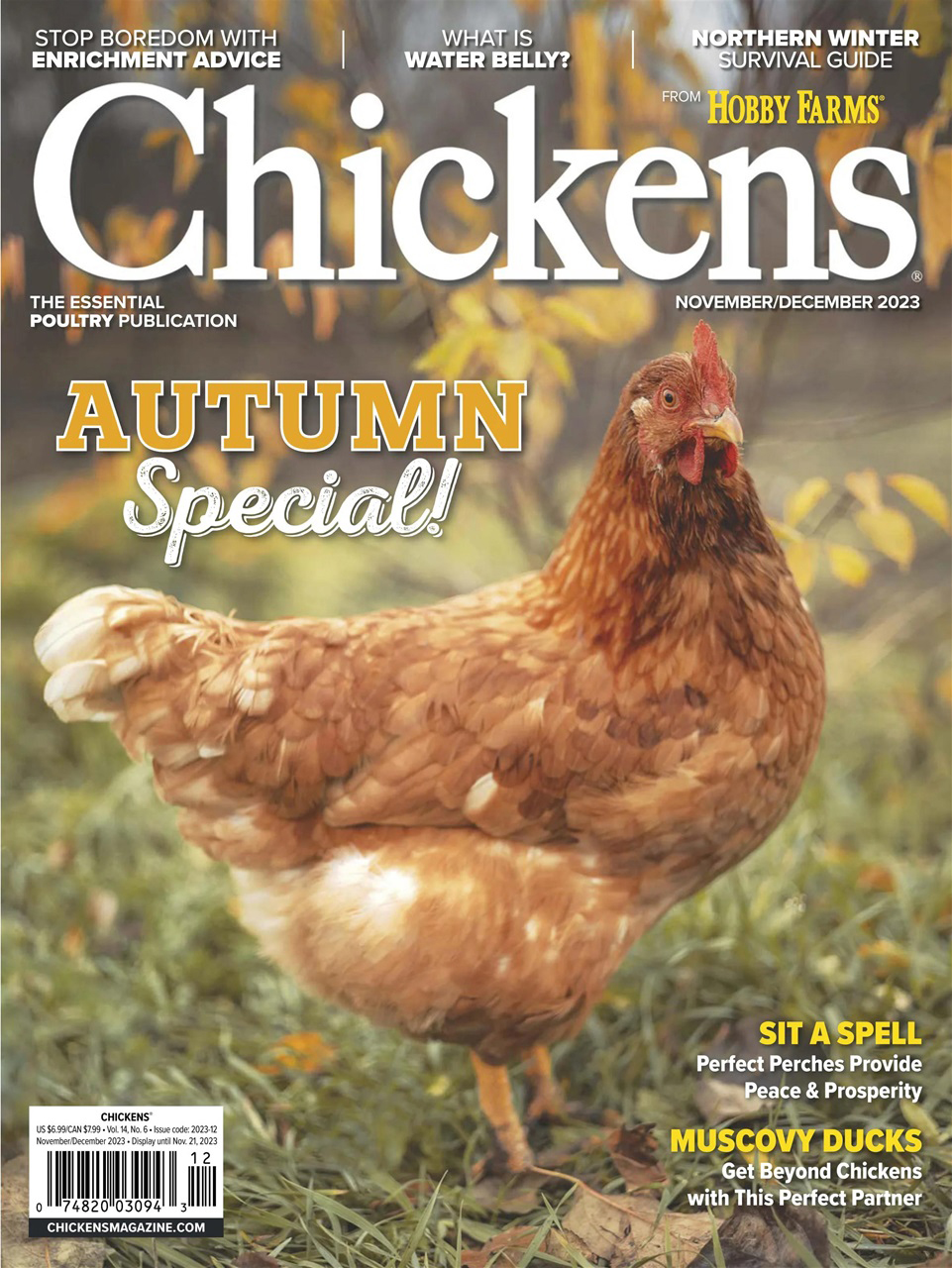 Customer Help and Support
If you have any questions or need assistance regarding your Chickens Magazine subscription, Magazine-Agent.com's customer service team is available to help. You can reach them at their toll-free number: 888-590-0030. They will be more than happy to assist you with any concerns or inquiries you may have. Magazine-Agent.com values customer satisfaction and strives to provide excellent support to ensure you have a positive subscription experience.
So what are you waiting for? Subscribe to Chickens Magazine today and embark on a journey of chicken-keeping knowledge, inspiration, and enjoyment. With our risk-free subscription offer and a wealth of valuable content in every issue, Chickens Magazine is your go-to source for all things chickens. Happy reading!
More at: Chickens Magazine