Description
Bon Appétit is French for "enjoy your meal," and that is exactly what the premise of the magazine is. This publication is one of America's most popular cooking magazines, exploring delicious cuisine from all over the world in every issue. Bon Appétit describes itself as a "food and entertainment magazine," as it also offers editorial content on fine wine, travel, and restaurant ratings. Every recipe in the magazine is accompanied by a beautiful photograph and page layout, which adds an extremely appealing visual aesthetic to the publication.
Bon Appétit offers food ideas that span from simple, 30-minute meals to dishes that require more advanced culinary abilities. The magazine also includes regular columns and articles, such as "cooking life," "family style," "menus," and "health wise."
Get ready to indulge in the world of culinary delights with Bon Appétit! This popular cooking magazine offers a wide range of mouth-watering recipes, from easy 30-minute meals to more intricate dishes that will impress even the most discerning foodie. But Bon Appétit isn't just about food – it also covers topics such as fine wine, travel, and restaurant ratings, providing a complete food and entertainment experience. With stunning visuals and informative columns, each issue of Bon Appétit is a feast for the eyes and the palate. And now, for a limited time, you can subscribe risk-free and enjoy savings of 74% off the cover price. Don't miss out on this special offer – try Bon Appétit today!
Try Bon Appétit Risk Free!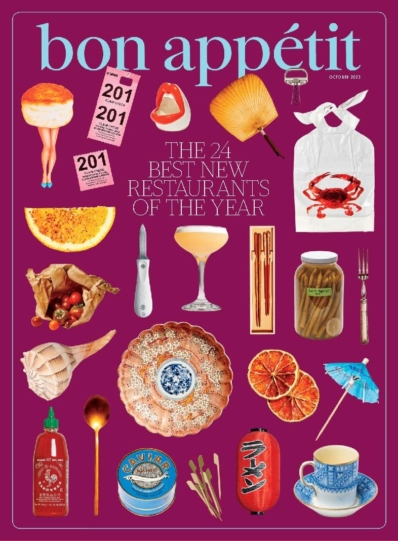 Bon Appétit Magazine Overview
Welcome to Bon Appétit Magazine, where you can explore the wonderful world of cuisine and indulge in delicious meals from all over the world. As one of America's most popular cooking magazines, Bon Appétit offers a unique blend of food, wine, and travel content to satisfy your cravings. With every issue, you'll be treated to visually appealing photographs and page layouts that will make your mouth water.
Subscription Offer Details
For a limited time, we have a special offer just for you! Subscribe to Bon Appétit Magazine for as low as $1.50 per issue and save 74% off the cover price. For just $14.99 per year, you'll receive 10 issues filled with culinary inspiration and mouthwatering recipes. Whether you prefer a print or email gift card, we've got you covered. And if you need any assistance with your order, our friendly customer service team is here to help!
Magazine Content and Features
Bon Appétit Magazine covers a wide range of topics, ensuring there's something for everyone. From baking to cooking to food and wine, you'll find it all within the pages of this magazine. Each recipe is accompanied by a stunning photograph and laid out in a visually appealing way. We take pride in curating editorial content that not only tastes good but looks good too.
Popular Columns and Articles
Within Bon Appétit Magazine, you'll find popular columns and articles that will take your cooking skills to the next level. "Cooking Life" offers insights and tips to enhance your culinary adventures. "Family Style" focuses on creating meals that bring loved ones together. "Menus" provides inspiration for themed dinners and special occasions. And "Health Wise" helps you make nutritious choices without compromising on taste.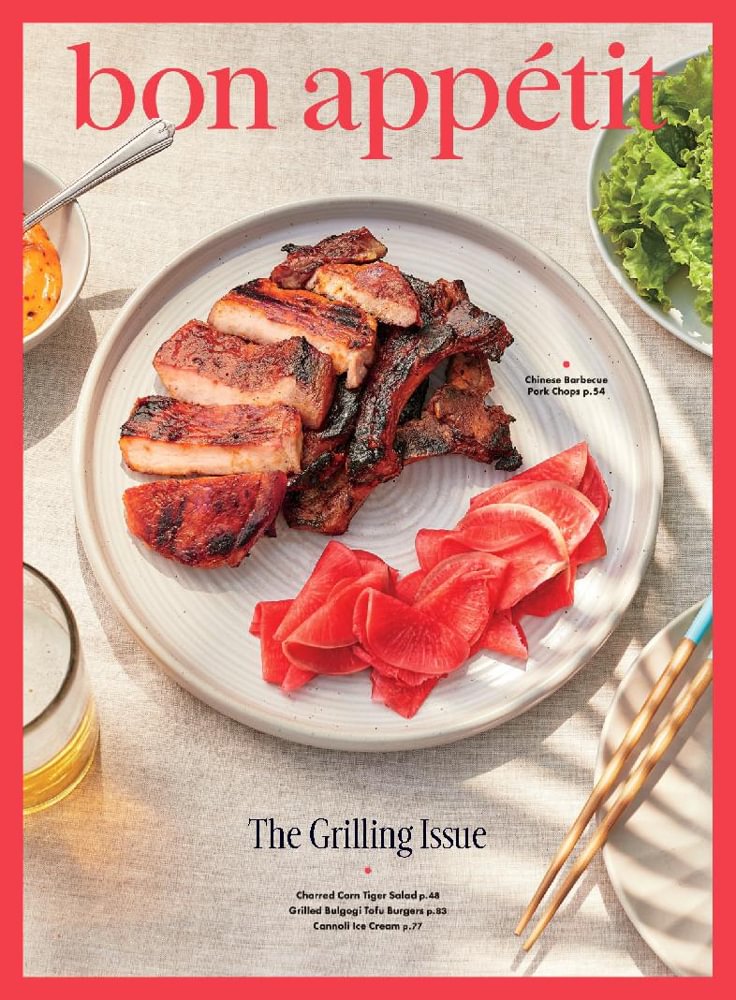 Other Similar Magazines
If you're a food enthusiast, you may be interested in exploring other magazines similar to Bon Appétit. Consider checking out Cook's Illustrated for in-depth cooking techniques and recipes or Southern Lady for a taste of Southern charm. Tea Time is perfect for those who enjoy the art of tea, while Bake From Scratch offers a sweet escape into the world of baking. Taste of the South celebrates the flavors of the Southern United States, and Cooking With Paula Deen allows you to cook alongside the iconic Southern chef herself. Cook's Country offers recipes with a dash of Americana, and Food Network brings the excitement of celebrity chefs into your kitchen.
About Bon Appétit
The phrase "Bon Appétit" is French for "enjoy your meal," and that perfectly encapsulates the essence of this magazine. Bon Appétit is not just a cooking magazine; it's a food and entertainment magazine. In addition to its exquisite recipes, Bon Appétit also offers editorial content on fine wine, travel, and restaurant ratings. You can trust that every recipe featured in our magazine has been carefully selected and tested to ensure the utmost quality.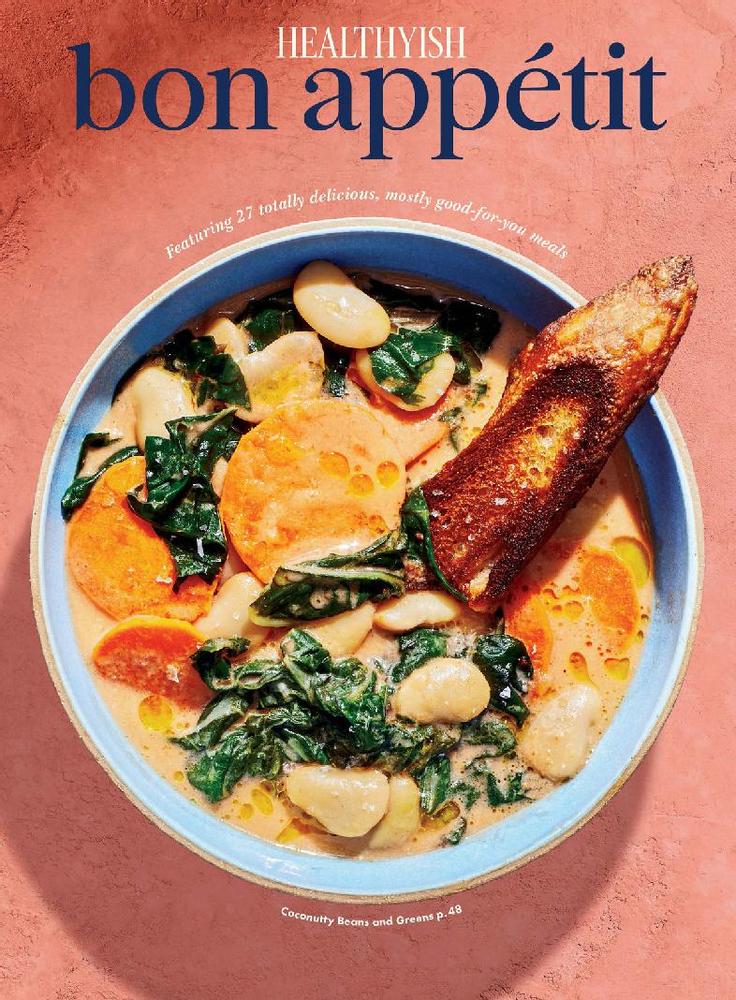 Customer Service
We value our customers and strive to provide excellent service. If you have any questions or concerns, please don't hesitate to reach out to our customer service team. You can contact us at (800) 765-9419, and we'll be more than happy to assist you. Additionally, our website allows for easy navigation and interaction, making it convenient for you to access your subscription account.
Money Back Guarantee
Your satisfaction is our priority, which is why we offer a money back guarantee. If you are not completely satisfied with your subscription to Bon Appétit Magazine, simply contact our customer service team, and we will refund your money. We believe in the quality of our content and want to ensure that you have a risk-free experience.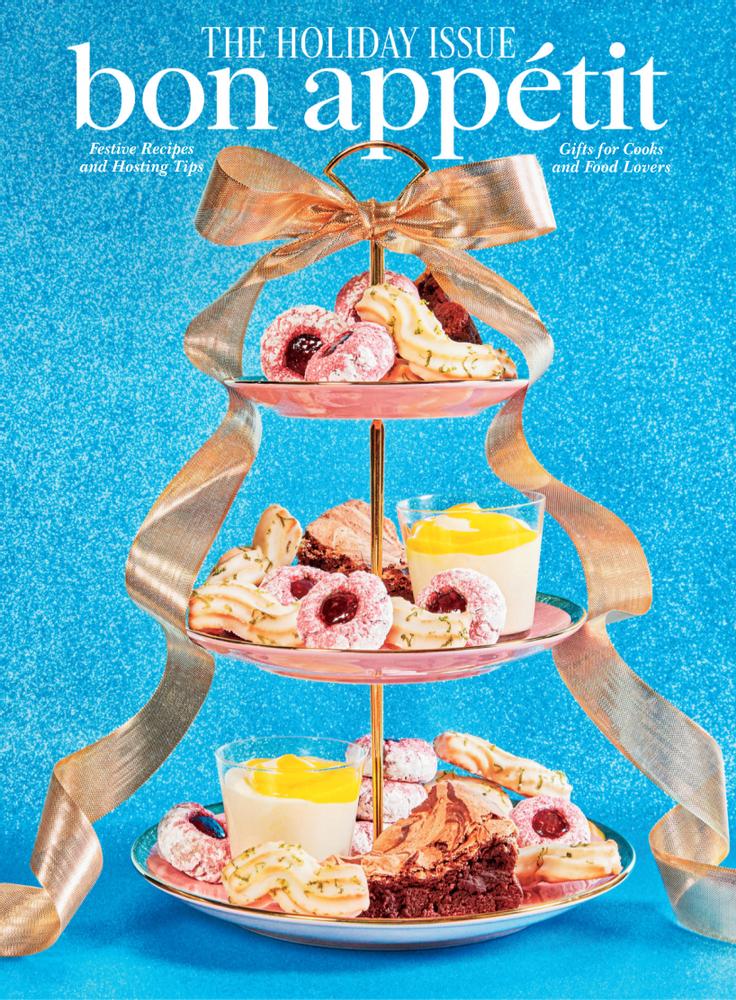 We hope you're excited to embark on a culinary journey with Bon Appétit Magazine. Subscribe today for a risk-free experience and discover the joy of cooking and indulging in delicious meals!
More at: Bon Appétit Magazine